It's an average day in Bedford-Stuyvesant, Brooklyn where the women of "Thunder Thighs" music video reside.
The song is the lead single off Miss Eaves's (a.k.a. Brooklyn multimedia artist Shanthony Exum) upcoming debut album, Feminasty. She's previously known for her single "Hump Day," as well as for her art supporting and proclaiming feminist and progressive political messages. From the title, it seems that this is what the message of the record will be, as well: giving a stage to the voices of those who are not as frequently heard.
After its debut last month on Jezebel, the video for "Thunder Thighs" started gaining traction and going viral because of its messages of body positivity. "I've had a curvy body for my whole life," Exum told NPR. "A lot of the things I talked about in 'Thunder Thighs' — such as, like, wearing mom jeans or having your thighs touch and rub together, in the summer, getting 'chub rub' — these are things I've experienced my whole life."
Part of the reason the video is so popular is because of the lyrics of the song, preaching of the difficulties of finding sundresses and other warm weather clothing when you have thick thighs. Unlike most conversations that explore this topic, "Thunder Thighs" is not complaining about being a little bigger on the bottom. Instead, the song and the video are celebrating such.

The actresses in the video look like your average group of women, coming from all ethnic backgrounds, all sexual orientations, and all ages. There's a young actress who lip-syncs along to every single word, as well as older women who proudly remove their jackets and reveal their love of going braless in the summer. Basically, it's comforting and cool to see a bunch of ladies who look like the ladies in your life, and who are celebrating every inch of their bodies rather than bitching about them.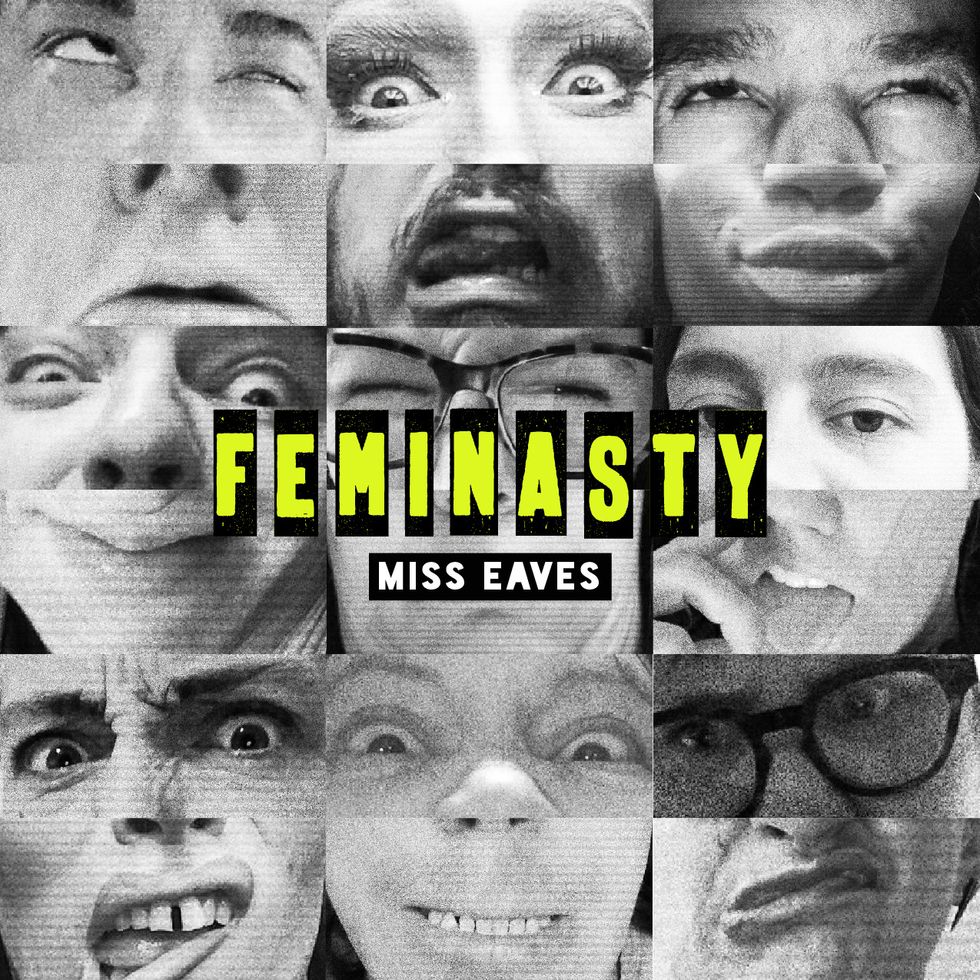 Exum directed the video along with a friend, she told Jezebel, and also helped to style the women featured and worked to design some of the jewelry pieces that are featured. "Our main request was everyone wear something they feel comfortable and confident in," Exum said. I think it is clear in the video that they succeeded. The women all look happy to be dancing their butts off in the middle of the street. One even rocks a bikini, which feels kind of unheard of and extremely ballsy in N.Y.C.

Also worth mentioning in relation to the video and to Miss Eaves's upcoming album is a separate project Exum is working on called "The Every Body Project." It's a blog featuring people of all body types who are working to combat what they see as the media's limited view on how people should look. In the same vein as "Thunder Thighs," you'll see people looking super comfy in their own skin. What's better than that?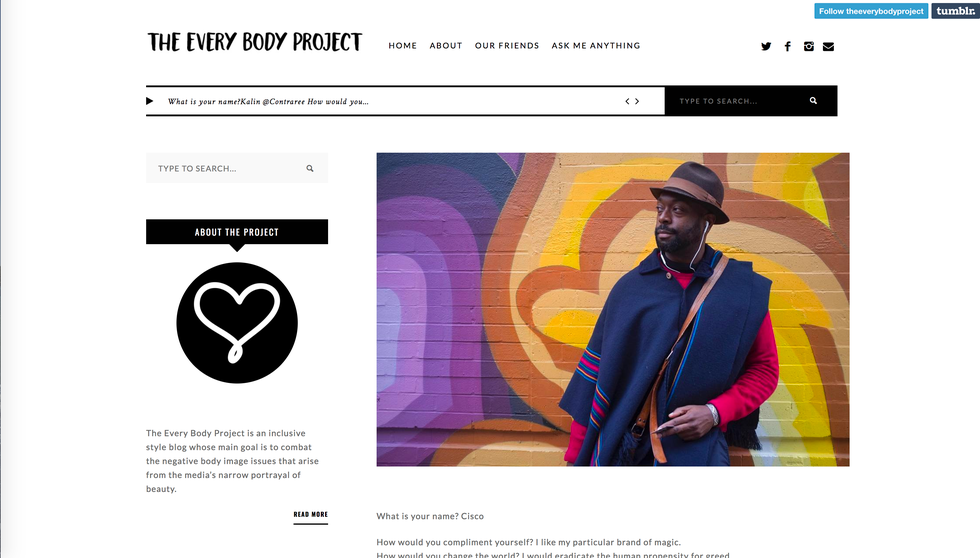 These themes as well as others about inclusion can be expected on Miss Eaves's album. Exum told Jezebel, "Feminasty is an exploration of my feminist feelings and sexuality, covering themes like: female masturbation, men telling me to smile, Tinder f-buddies and shaking off internet trolls." Even if we can't imagine what that all entails, we know we can't wait!

Feminasty will be out on August 4.
---
Rachel A.G. Gilman is a writer, a radio producer, and probably the girl wearing the Kinks shirt. Follow her on Twitter.