MUSIC
The ruling queen of the indie scene slays down a new Brooklyn venue
ak
Only seventeen years after the end of the first emo revival, a man in grey slacks and a VC jacket lunged vigorously, inside the empty space around him, to the prickly, panging and pure feeling of "Drunk Walk Home," the seventh track from an album called Bury Me At Makeout Creek. This was in the back echelon of a former steel fabrication shop that had been remade into Brooklyn Steel, an 1,800-person capacity venue recently built by a local subsidiary of the Anschutz Entertainment Group. In front of me, an ocean of blonde highlights twinkled like the remains of an exploded star system. In front of them was Mitski Miyawaki, who performs as Mitski, who lowered the dark albatross of her bass guitar, Captain Ahab victorious, and dove into the song that followed on the record, "I Will." The man in grey slacks exploded silently.
I had seen Mitski play "I Will" before, in a warm moth pit some blocks away called the Music Hall of Williamsburg, where she had opened for Hundred Waters, an indie band that Skrillex signed and whose command of voice and electronic pulsing heart I was reminded of by one of Mitski's own openers that night, a duo called Salt Cathedral whose frontwoman, Juliana Ronderos, reinterpreted the newish Brooklyn Steel as her personal ballroom, latching onto each space in the chalk-white wardrobe that Björk still wears in our dreams. Her delivery was pure MIA by way of Passion Pit's more soulful moments and they have an excellent EP called Oom Velt that is good stuff for pregaming the flower ceremony before your second wedding.
But back then, in those pre- Coachella-playing days, Mitski had carried "I Will" by her fingers, avowing to take care of its quiet and reclusive subject as quietly and reclusively as it wished. I had watched from some high balcony. I overhead a dismissive remark, comparing them to some contemporary college fare that had slipped out my mind already. Three years later, the possibility of Mitski taking that kind of shit was nonexistent. She had sold out the show and was hurling not lyrics but magnificent edicts from behind clouds of smoke.
In that time, Mitski had become the indie scene's currently ruling queen. Puberty 2, which followed Bury Me at Makeout Creek, has been passed around college circles like a Frank Ocean record and the music video for its lead single "Your Best American Girl" is sometimes referenced as a detail The New Yorker's quaint narrative nonfiction. The vocabulary of emo, coughed-up heartache run through squealing bass lines and drums that crash like broken glass, had reentered the critical vocabulary as well but Puberty 2 transcended the worn concrete of festival bait like The Hotelier, Touché Amoré and The World Is a Beautiful Place & I Am No Longer Afraid to Die. Mitski utilized the genre's insular language to take apart narratives rarely explored in the distribution space of mainstream indie. (Dead Oceans, the label that signed Mitski after Bury Me At Makeout Creek is part of the WMG-owned Alternative Distribution Alliance.) "Happy," which opens Puberty 2, obsessives over a one-night stand but uses her voice to detail its caverns of a loneliness with a shattering voice that is one step before crying. The aforementioned "Your Best American Girl" uses her own experience as an Asian-American as a nail on the coffin of the very suburban fantasia that are the bread and butter of her peers. The stories are intractably her own, like those of any emo kid, but she writes them with the pop appeal of relatable sentiment. "I wanted to hear Mitski's story in this song, but I only heard my own," Jenny Zhang wrote in The New York Times Magazine.
But if Mitski had become a name people would recognize at parties, Mitski, the real human being, was still performing as if more things than just a career depended on it. By the critics who adore her, her songs are called words like "unflinching" and "confessional." But as a tight trio, with Patrick Hyland on guitar and Casey Jordan Weissbuch punching necessary fists into the construction, this was not poetry night as the sad sack café. The music on Puberty 2 transcended its genre because of the interest it betrays in the old school entertainments: the collected three-chord punch, the commanding voice telling you to rock around the clock. Live, this was like watching Sleater-Kinney with Bruce Springsteen's sweat and pumping heart. The command of this emotional landscape, barren any of the irony you might catch yourself reading in its song or record titles, is overwhelming. I thought, briefly, of the week-long LCD Soundsystem residency that opened the venue earlier this month and that I missed because nobody actually bought tickets to it, and the kind of performative winking that someone like James Murphy embraces in order convey feeling without conveying very much of anything. There was no winking. This was Mitski's space and she calmly held our attention, shredding each bass line with the calm dedication of throwing a glass jar at a wall. We were here to watch, our jaw either stunned into silent reverence or chanting her lines back at her on the fashion of prayer. In the back, some danced.
Juliana Ronderos, of openers Salt Cathedral, had a delivery that was pure MIA by way of Passion Pit's more soulful moments. I wrote.
I called their debut EP "good stuff for pregaming the flower ceremony before your second wedding." I try.

This was Mitski's show, even if Hyland's live guitar drive on something like "Townie" was skillfully playing with drowning her demurred rage out. (fitting, of course, for a song about the "boys, boys, boys" who "keep coming on for more, more, more.") Her choice to play the bass live always interested me, considering her incredible talent as a guitarist. Live, it brought to mind figures like Kim Gordon or Kim Deal, forced to drown years of their career behind the egos of showy rockstars. In Mitski's hands, the bass thundered like a saber and appeared triumphant amid smoke. The 'girl in a band' image was even further shaken away by her dismissal of the boys toward the end of her set, where she picked up a guitar and was our Kurt Cobain pure and as we remember him, ripping songs about stars into small and delicate shreds. This was our night and our ruling indie queen did not disappoint.
Mitski has been touring Puberty 2 for some time now and will continue doing so throughout the US of A. Check out additional tour dates here.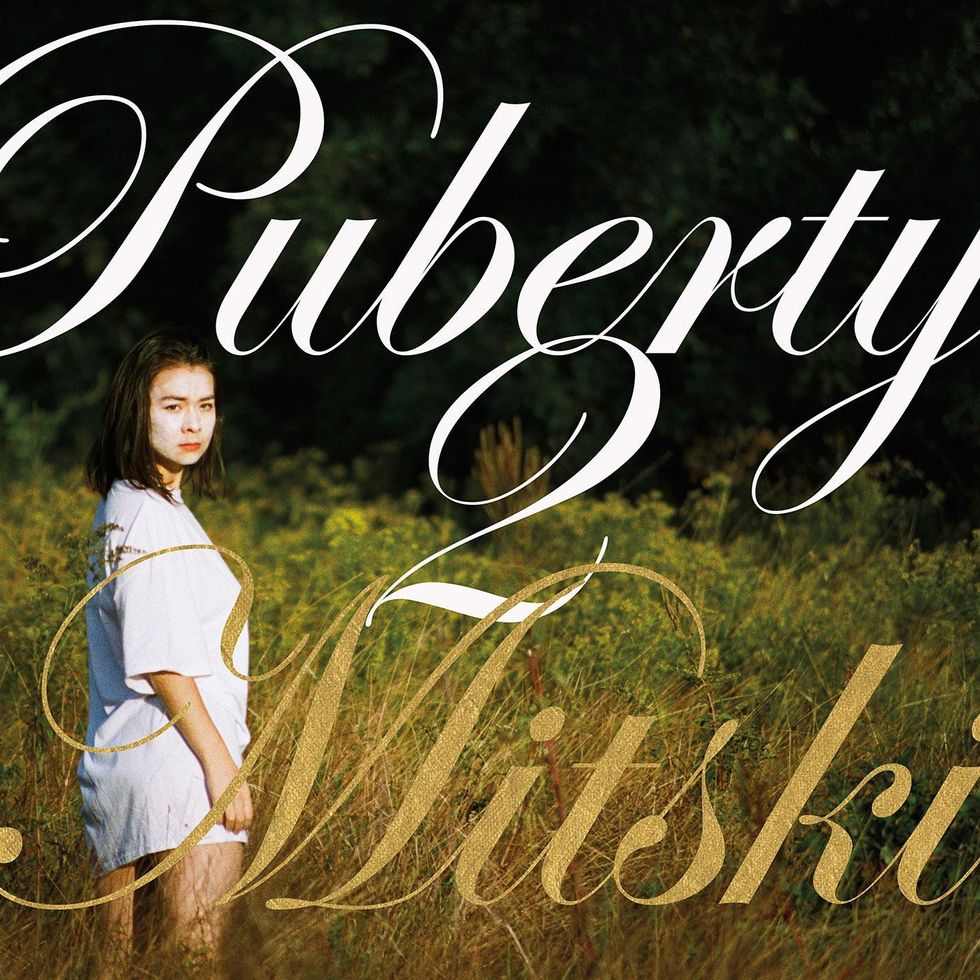 ---
Andrew Karpan once dated the daughter of the Chief Strategic Officer of the Anschutz Entertainment Group. She once told him a great anecdote about how they made mad money off the death of Michael Jackson. Follow him on Twitter.
---
Check out more stuff:
Are Sleaford Mods the last punks standing?
What if Lana del Rey served up a slice of soul?
Do you want to be one of those girls who never die?
Related Articles Around the Web