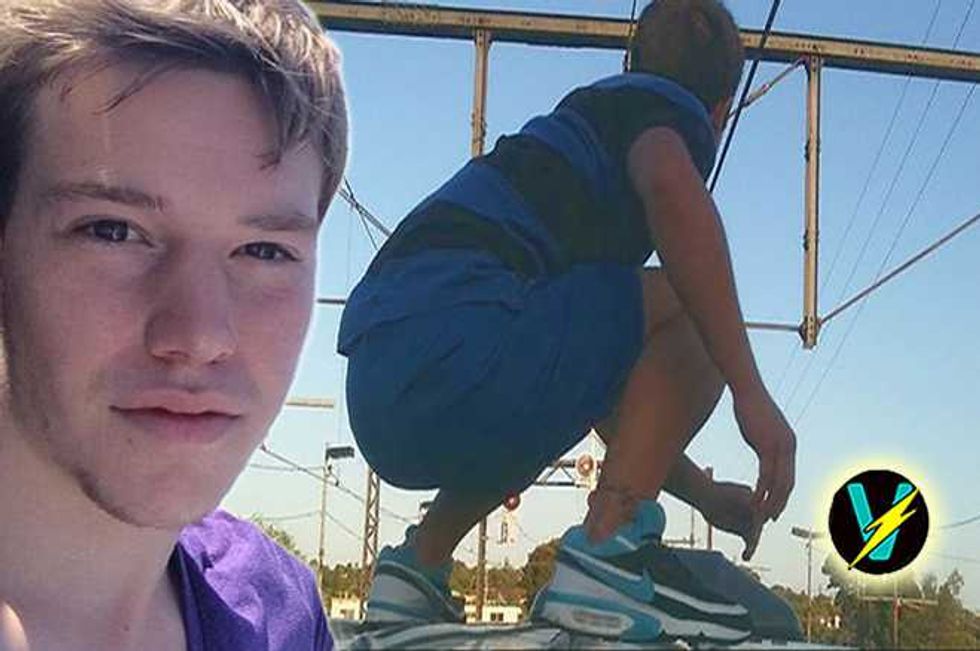 Train surfing has become a dangerous yet popular pursuit for many thrill seekers around the globe. It's exactly what it sounds like, literally riding on top of a train as it zooms down the track at up to speeds of 60 plus miles per hour.
The urban sport has been documented by CNN in South Africa, and has been popularized by train surfers uploading video of their adventures onto YouTube—leading to the creation of an international community and world wide craze.
However, over the weekend, would-be dare devils and veterans alike, were reminded of the incredible dangers posed by the pursuit, after 21-year-old Ohio native, Brian McClellen was killed after bursting into flames while train surfing from Connecticut to New York City.
It's believed the aspiring model, and skateboard enthusiast, struck an overhead electrical wire that was powering the train, injecting his body with 12,500 volts, electrocuting him, and putting the commuter train out of service.
McClellen's burning body was discovered on top of the train in the early hours of Sunday morning, by transport workers in Greenwich, Connecticut—he had suffered 85% burns—McClellen was rushed to hospital, but sadly died just 24 hours later.
McClellen's agent, Ryan Colby, said his client had moved to New York City a couple of years ago, to pursue his dream of making it big as an actor and model.