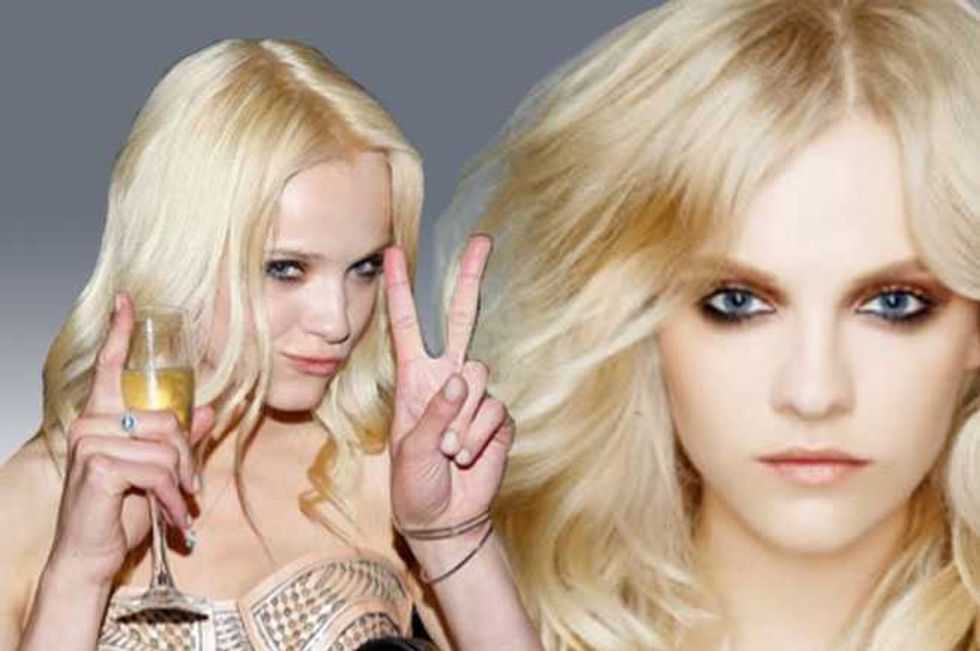 Ginta Lapina, was duped! And then some!
The Latvian-born model claims her agency, Women Management, tricked her into believing she would be posing for couture giant Karl Lagerfeld.
The 25-year-old, who has previously starred in campaigns for Anna Sui, DKNY and Jill Stuart, boarded a jet to Paris in July 2013 for what, she claims she was told, was a photo shoot for Mr. Lagerfeld that would accompany an interview with the legendary designer.
But, Ginta was later horrified to discover that her photos were not used in the way she was told at all!
Gasp! Did they land up in Penthouse?? Hustler?? A furry/ tickle-fetish site???
Oh no! Even worse!
The images were actually used in an advertisement for Schwarzkopf hair care!!!! Oh, the shame!
The #FirstWorldProblems victim is now demanding more than $1 million in damages, as well as a court order prohibiting Schwarzkopf from using her pictures.
Poor, poor baby. Our prayers are with you.