A modern art installation removed by cleaners consisted of what looked like the remnants of a great party—so they just did their job and went ahead and cleaned up the mess.
The cleaners did a fantastic job at the Museion Bozeen-Bolzano in Italy, scrubbing the room clean of the empty champagne bottles, a disco ball, glasses and confetti after the "party" on Friday night.  The staff were horrified when they showed up for work to see that the installation called "Where are we going to dance this evening?" had been completely dismantled.  The artwork by Goldschmied & Chiari was meant to represent the decadence of 1980s Italy—no we don't get it either.
Tour Banksy's Dismaland—The Unhappiest But Most Awesome Place On Earth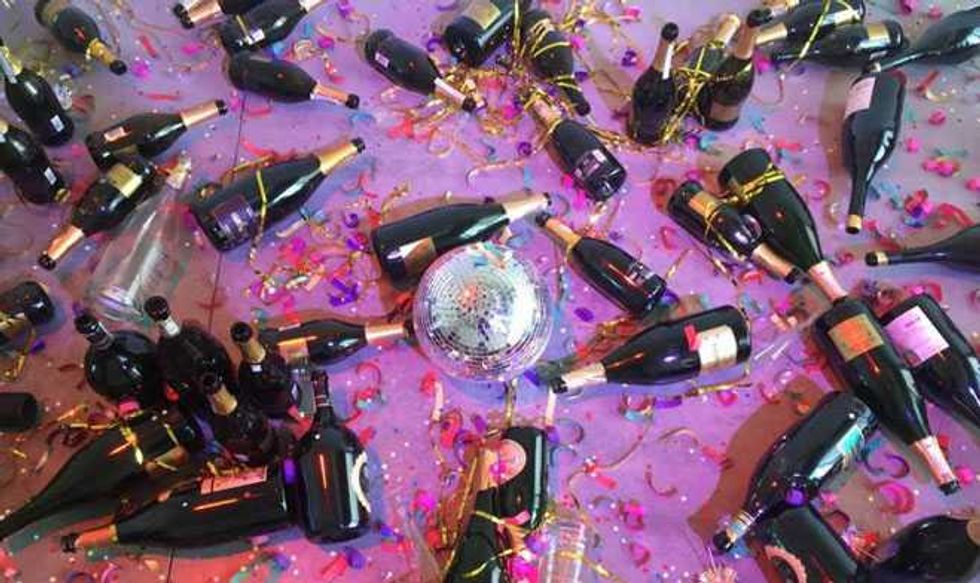 Before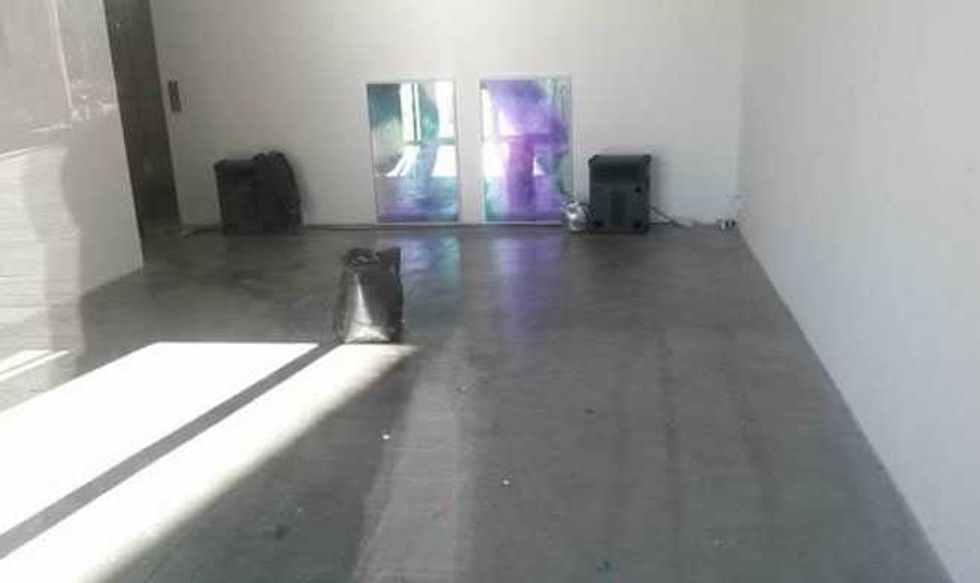 After
This is not the first time that artists exhibiting at the museum have fallen foul of the over zealous cleaning staff—cleaners had been warned about throwing out exhibits after similar problems happened previously, but the confusion arose as there really had been a party hosted at the museum on Friday night.
Mom Outraged That Daughter Asked To Stand Naked In Front Of Class
To be fair the before picture looks pretty similar to the Popdust office after a regular Friday night, and there is something to be said for the fact that if the janitors really couldn't tell art from literal garbage, then it maybe wasn't fantastically great art.  We get that art is subjective, but some modern art is pretty pretentious and frankly belongs in the trash—surely if you have to be told something is "art" then it probably isn't actually art.
A sign has been put up by the museum on the empty floor which translates as "The work will be restored soon".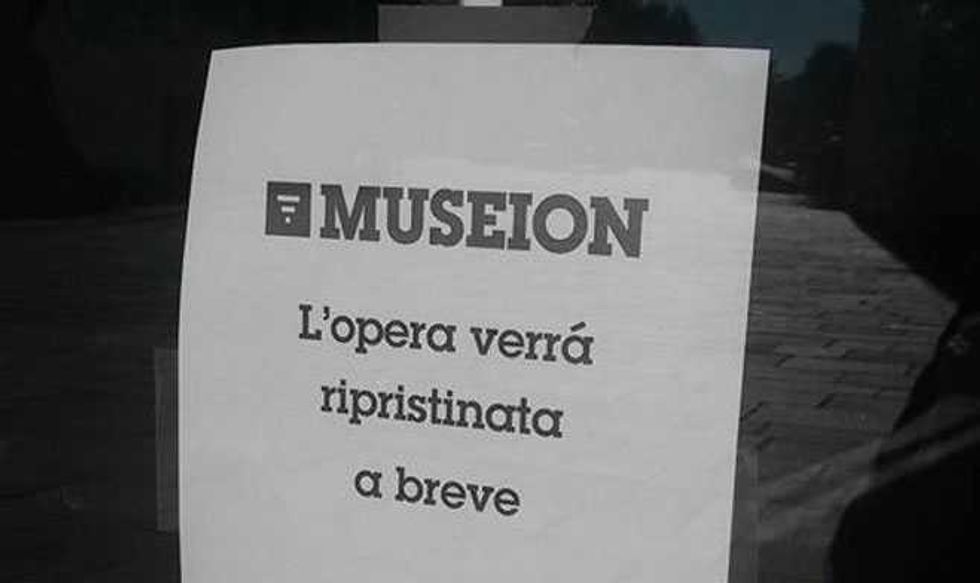 The sign in the empty space
Luckily the well meaning cleaners were super efficient and recycled all of the work, separating the glass and paper so it should be possible for the installation to be put back together.
Performance Artist Tries To Find Needle In Haystack—How Long Did It Take?!
Let's hope the cleaners don't get near Tracey Emin's 1998 controversial piece My Bed, they'd be itching to get that mess cleaned up!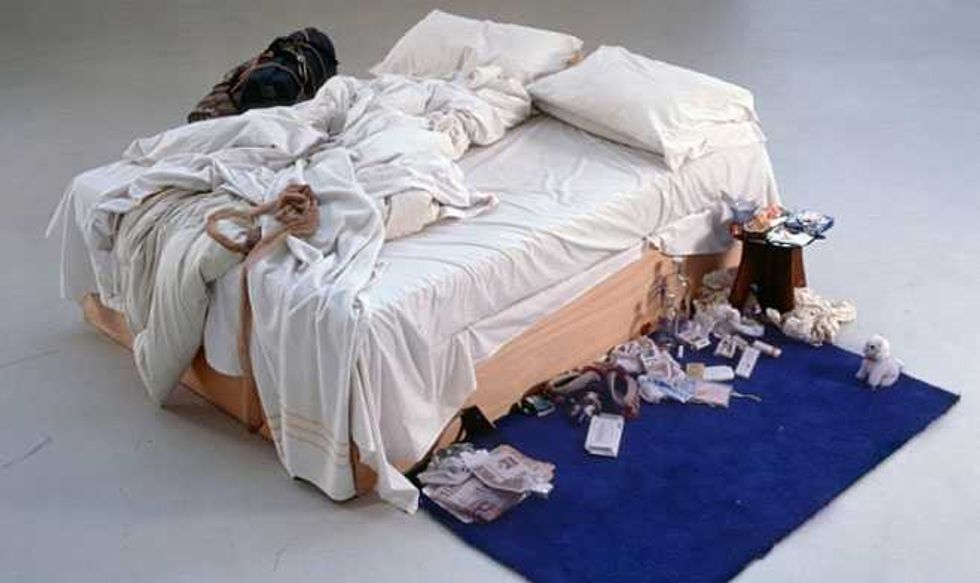 Tracey Emin's bed