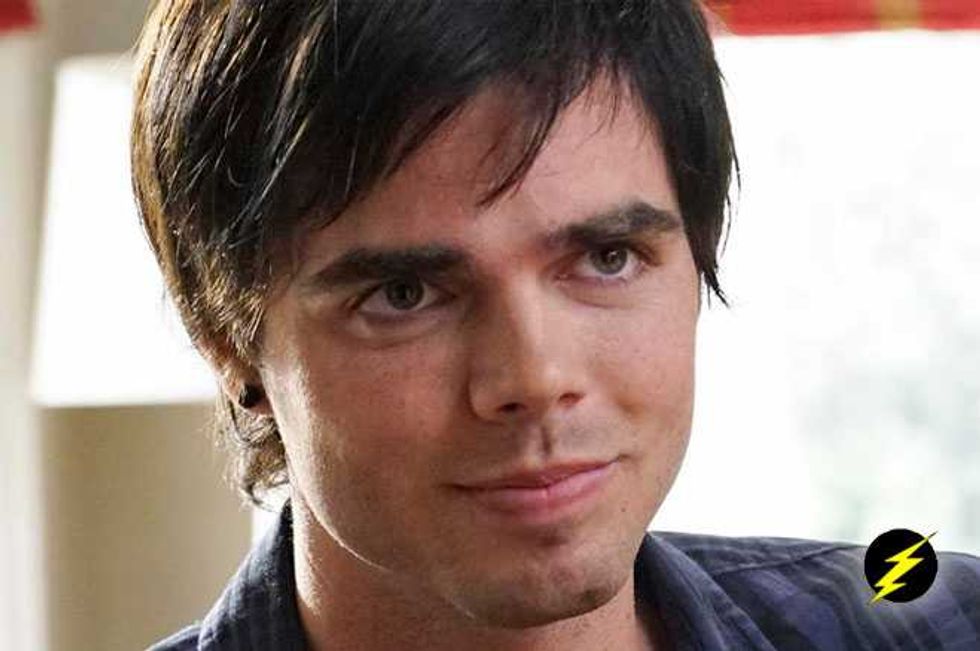 Reid Ewing, who plays Dylan in the hit comedy Modern Family has written a moving essay for Huffington Post in which he reveals that he was addicted to plastic surgery.
The 27 year old actor gave an honest account of how he realized he actually had body dysmorphia, which led him to put himself through numerous cosmetic procedures, so unhappy was he with how he looked. He writes;
"I genuinely believed if I had one procedure I would suddenly look like Brad Pitt."
Would You Have Plastic Surgery To Look Like A Celebrity? These People Did, Here's Why
Ewing arrived in Hollywood back in 2008 when he was just 19 as a fresh faced actor and admits that his looks were the only thing that mattered to him.  He decided he needed to alter his appearance to help with his career and consulted a doctor who, unbelievably, agreed with him.  After a consultation with no mental health history taken he was advised that large cheek implants were the answer, and a few weeks later he was on the operating table.
It turned into a fairly traumatic experience for him;
"I woke up screaming my head off from pain, with tears streaming down my face.  The doctor kept telling me to calm down, but I couldn't.  I couldn't do anything but scream, while he and his staff tried seemingly to hold back their laughter."
Toby Sheldon—That Justin Bieber Plastic Surgery Lookalike—Found Dead Age 35
The swelling and pain was so severe he decided to leave the city in case someone he knew figured out he'd had surgery.  He had to wear a face mask (which he hadn't been told prior to the surgery) and was on heavy painkillers while shut away in a hotel room waiting for his face to go down.
When the swelling finally subsided Reid was horrified by the result.  The lower half of his cheeks were completely hollow—so much so his family though he had some sort of debilitating illness. He returned to the doctor several times in a panic but was refused further surgery until six months were up—the doctor said he needed to get used to his new face.
In despair, Ewing found a different doctor, who sadly seems even more unscrupulous than the first one.  This time he was advised to get a chin implant, even though he was actually asking him to address his sunken cheek issues.  In a measure of how desperate he was, the actor then underwent not only the chin implant surgery, but then a further corrective surgery by the same doctor.  The doctor (who then revealed he was fighting two lawsuits) admitted he'd made a mistake the first time, as the implant could be moved under the skin!
These Celebs Are Living Breathing  'Just Say No' Campaigns For Plastic Surgery
Ewing had started shooting series one of Modern Family in 2009 and during this period he still wasn't happy with the way he looked. He underwent procedures with two other doctors to try to fix each problem the last surgery had created and was also experimenting with injectable fillers and fat transfers.  He eventually had to borrow money from his family when he'd gone through his savings from acting.
Thankfully at the beginning of 2012 he realized that despite being deeply insecure about his looks, the secrecy, depression and self-loathing were worse and he vowed to stop getting cosmetic surgery.
Ewing now knows that he was suffering from body dysmorphic disorder, which is a psychological illness in which a person obsesses over the way they look.  This frequently leads to an addiction to cosmetic surgery as it did in Reid's case, and he is staggered that none of the four doctors who carried out surgery on him dug into his mental health background.
The most he was asked was if he'd had a history of depression, which he said he did. There was no follow ups or suggestions he consult a psychologist—the fact that he has a history with eating disorders and that there are cases of OCD in his family would throw up a red flag to any reputable surgeon.
Did They Or Didn't They—Hollywood Celeb Plastic Surgery Edition
Reid now regrets his surgeries and has bared his soul to try offer some balance against today's obsessive need for cosmetic surgery to fix ourselves.  He says;
"Plastic surgery is not always a bad thing. It often helps people who actually need it for serious cases, but it's a horrible hobby, and it will eat away at you until you have lost all self-esteem and joy. I wish I could go back and undo all the surgeries. Now I can see that I was fine to begin with and didn't need the surgeries after all."
Modern Family Actor Was Addicted To Surgery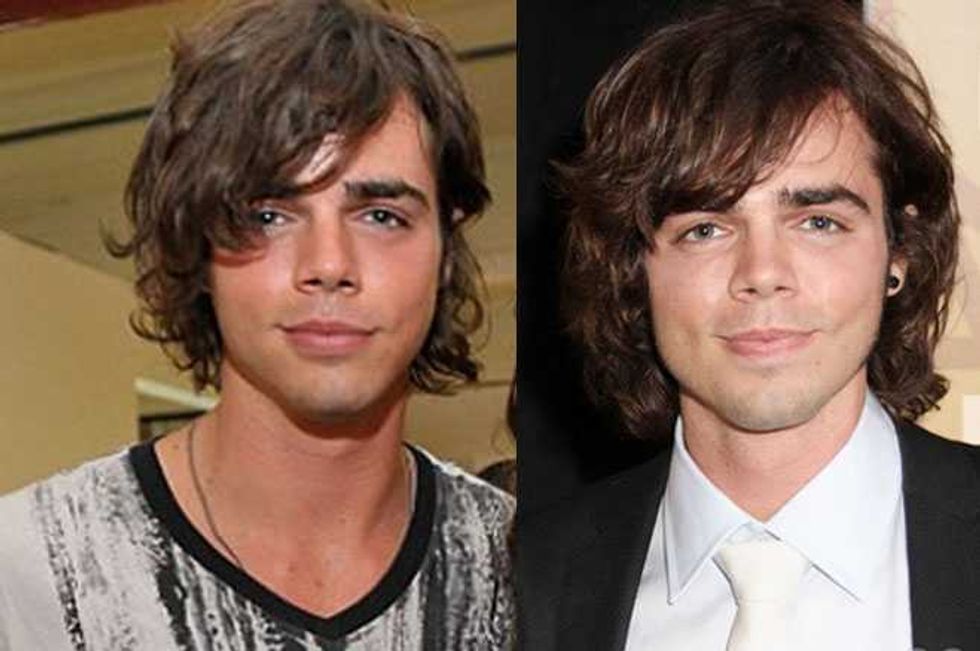 Reid Ewing pictured in 2009 on the left and 2010 on the right
Modern Family Actor Was Addicted To Surgery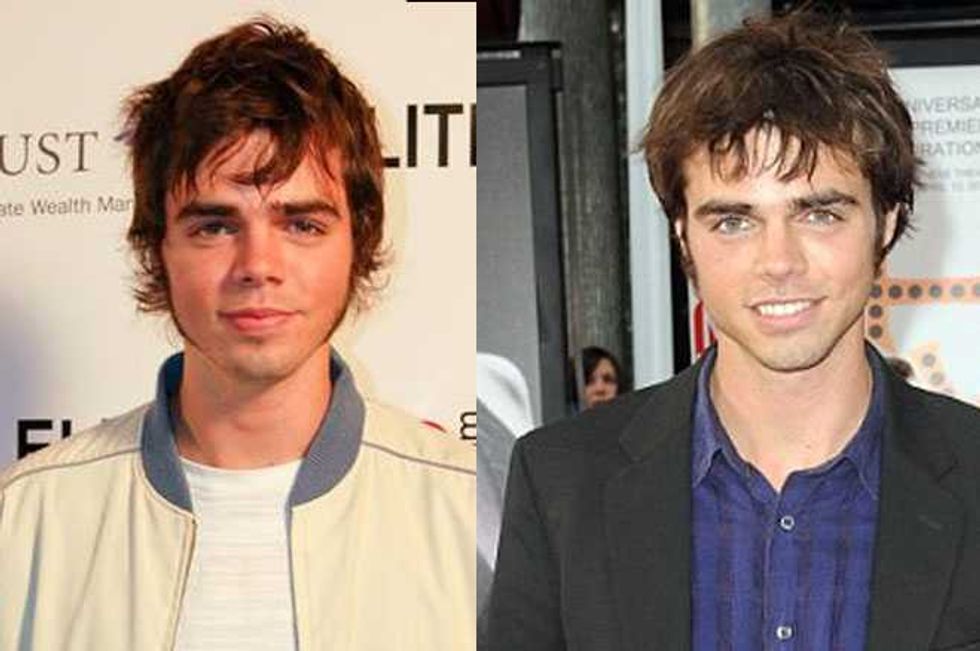 In 2012 and then finally, on the right, in 2012 when he decided to quit surgery.
Modern Family Actor Was Addicted To Surgery