Today we had a chance to sit down and speak with Moe Rock. He is an entrepreneur and producer who has penned several international hits – consequently he has also grown into a major social media influencer with over 300,000 Twitter followers. We had a great interview about the various projects he has been working on as well as garnering advice to entrepreneurs, producers and anyone who wants to take social media to the next level.
We know you have various different projects you work on, but which ones are you currently most invested in?
Thank you for having me – right now we are coming off a trip over the summer that we did as part of a group called WGC which brought together entrepreneurs from around the world to help refurbish a children's school in the impoverished heart of the Yucatan peninsula. That was one of the highlights of the year to be able to help give back and serve the people on the planet who need it most – and to help bring more opportunities to the children that are neglected far too often by the world. Outside of the humanitarian projects I have been involved with, Moe Rock Companies has steadily grown with a number of branches beneath it including the ever growing NowHipHop which is currently one of the top names in the urban market, as well as growing brand such as Fortune Gazette and Global Social Media Consulting which I launched in partnership with HoomanTV that has garnered hundreds of millions of views on YouTube.
Sounds like you keep yourself involved in various different things. How do you do all of this without being burned out?
I think the key to not experiencing the dreaded "burn out" is to genuinely love everything you do. If I don't have a passion for something I simply will not be involved in it regardless of how financially lucrative it may be. This is where the energy comes from – a passion for everything we do.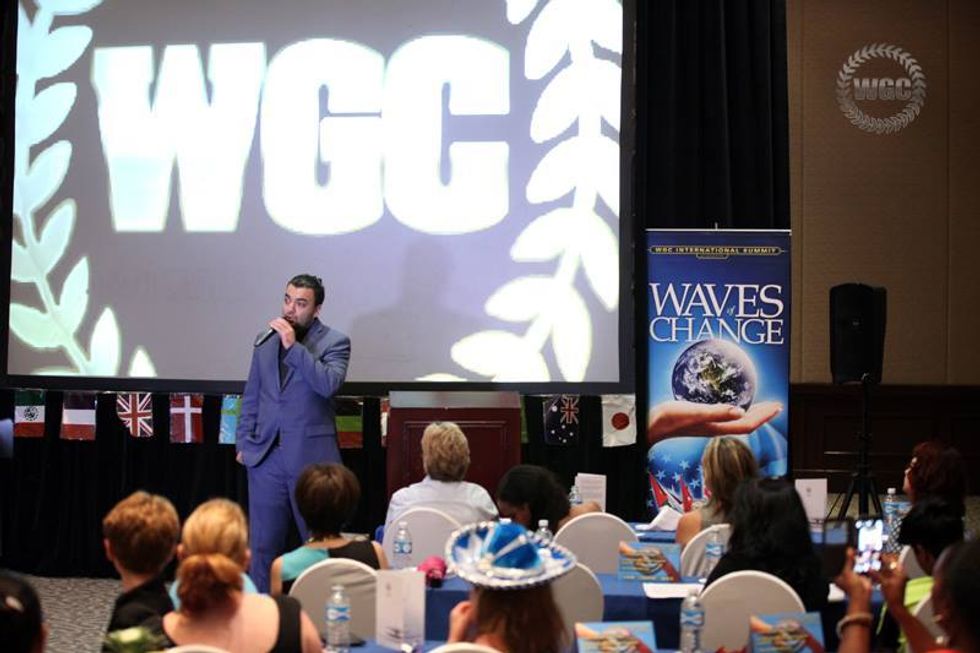 Back in 2010 you produced some songs that became major staples around the world, especially in the Middle Eastern Market, but since then you have not released any music. Will you ever go back to releasing music?
Most likely not. I did what I wanted to do at that time and am content with leaving it as is. Part of the reason I love one of my companies, Now Hip Hop, is it allows me to stay connected to the music scene and by helping other artists make their dreams come true. It takes me back to what my team and I did back in 2010.
You have grown into somewhat of an icon on Twitter with hundreds of thousands of followers and lots of activity. What advice can you give to other brands who want to grow on social media?
It's kind of funny. I had no idea that Twitter would be something I would be known for. I started using it casually and next thing you know it was growing beyond control. I think the key is to simply reach out and build connections. Do not speak down to your audience but rather just be friendly and real to build real relationships.
What advice can you give to aspiring entrepreneurs?
Read a book a day. If you're not growing your company then you should grow your knowledge – no excuses. The essay, "Self Reliance" by Ralph Waldo Emerson is also something I require anyone I hire to read.
With 2017 around the corner, what can we see from Moe Rock Companies?
Lots of humanitarian work – I've made it clear to my team that 2017 will be the year that we focus on giving back. It is my company's mantra heading into the new year. If we are working on something the only thing I want to know is ,"Who is this product or service helping?" I believe when we solve the problems of humanity and take time to give back everything else just falls into place.
Thank you for taking the time to sit down with us. How can people stay in touch with you?
It is greatly appreciated, my verified twitter is @MoeRockOnline.
Stay tuned to Popdust for more inspiring interviews!