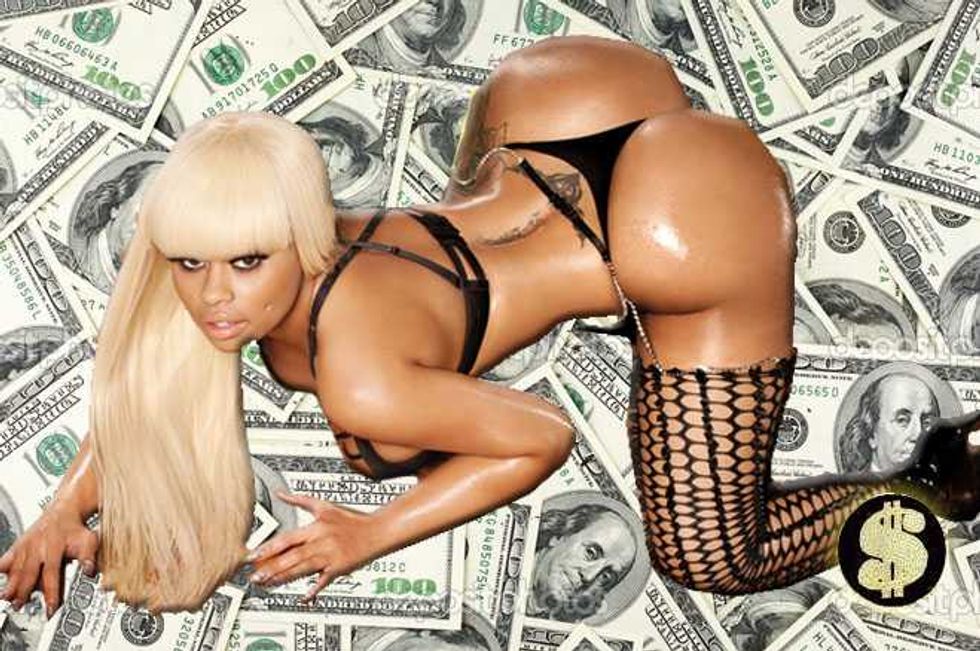 blac chyna money worth
While I don't know this from personal experience, the woman now known as Blac Chyna (born Angela Renee White), was known as "Cream" when she made her money by counting the bills stuffed into her G-string as a stripper.
She may have earned a good living by gyrating for her fans, but Blac Chyna soon became a "video vixen" and model. Eventually, she opened a beauty salon in CA.
Money Monday—How Much Is Kris Jenner Really Worth?
If You've Got It...
Yes, shaking what your momma gave you in rap videos and modeling for who knows what can earn a gal a living, Blac Chyna must have thought she'd be in for an even more lavish lifestyle once she hooked up with rapper Tyga and bore his child.
Money Monday—How Much Is Kevin Federline Really Worth?
She's Increased Her Earning Power
Unless you're living under a rock, or refuse to let anything Kardashian-Jenner make its way into your ear canals, you're aware that Tyga's now with 18-year-old Kylie Jenner. What's a Blac Chyna to do? Get with Rob Kardashian of course! Social media is all abuzz about this controversial relationship since the Kar-Jen clan is clearly anti-Chyna. There are even pregnancy rumors with an added side of break-up/make-up. Juicy (and potentially lucrative) for Ms. Chyna.
Money Monday—How Much Is Donald Trump Actually Worth?
If she's still operating that salon, it's earning her thousands, and royalties from her video days surely cover the bills. But a life as a future Mrs. Kardashian? If the family doesn't banish Rob, Blac Chyna can make out like a bandit!
The Money Is Rolling In Now
Blac Chyna is worth $1.5 million according to Celebrity Net Worth. While certainly not broke, a little Kardashian koin won't hurt her bank account
blac chyna money worth

blac chyna money worth