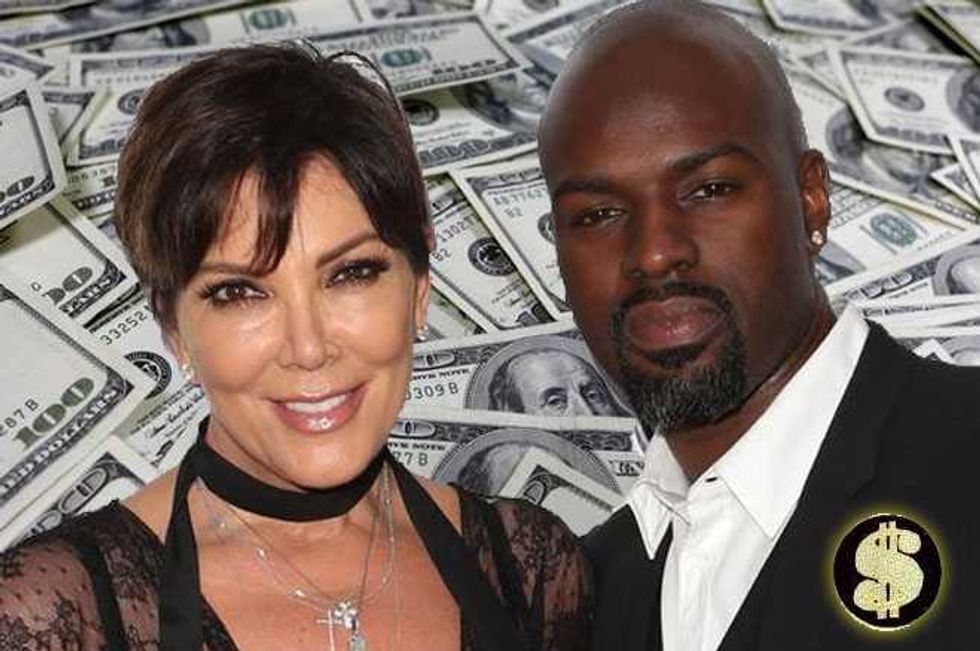 corey gamble money worth
Corey Gamble, the man who stole Kris Jenner's heart after her ex became  Caitlyn, is something of a mystery.
We know he's part of Scooter Braun's management team and is a road manager for heartthrob Justin Bieber. Let's hope it's been while The Biebs was behaving himself, if a time like this actually exists.
Other than that and what we've seen on Keeping Up With The Kardashians, Corey's means of making a living is a bit of a puzzle. Nonetheless, by becoming Kris' main squeeze, his fame level will only go up.
Money Monday—How Much Is Jessica Alba Really Worth?
Although Corey's income is only a fraction of what a Kar-Jen takes in, he's still making hundreds of thousands. For a 34-year old Bieber-sitter, that ain't bad. He likely has other clients, but that seems to be kept on the down low. This is how Corey makes most of his dough, as per VH1.
Money Monday—How Much Is Donald Trump Actually Worth?
Being part of KUWTK pays well, so now that Kris and Corey are sitting in a tree, he's surely getting paid to play. Thousands per episode is pretty sweet when you get to hang with your girl(woman)friend and enjoy the best life has to offer.
His appearances with Kris likely pay, as do most red carpet and other hosting ops. I'm "gambling" we'll be seeing and hearing a lot more from Kris' kub in the months and years to come and his net worth will shoot through the roof. For now Corey, just watch Justin's back and keep his cocky ass outta trouble.
Money Monday—How Much Is Kevin Federline Really Worth?
Corey Gamble's net worth is $2.5 million according to Celebrity Net Worth. Let's hope Kris is Jen-erous with her money.
corey gamble money worth
corey gamble money worth