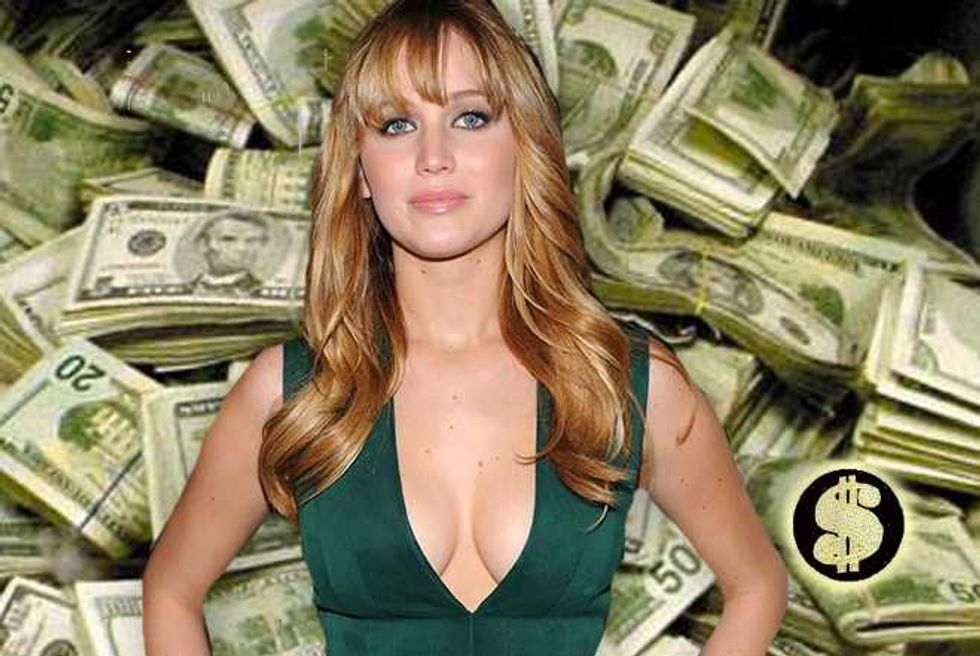 jennifer lawrence worth money
Jennifer Lawrence is loved as much for her on-screen scene stealers as her awkward award show slips and trips.
She's also been in the press as of late commenting on the lack of equality between women and men in Hollywood when it comes to their paychecks.
Many are crying "boo hoo" for the lovely J-Law, knowing that whatever she's making is a heck of a lot more than we are. Not that we aren't for equal pay for equal work, but Jenny is paid a pretty penny.
Money Monday—How Much Is Jessica Alba Really Worth?
But how much silver (and gold, and platinum) is the Silver Linings Playbook princess worth? Let's just say The Hunger Games gal won't be going hungry any time soon.
Let's break it down…
This Kentucky kid is surely out of the chicken coop these days. According to Celebrity Net Worth,  In 2015 alone, Jen earned over $50 million, from a combo of acting, modeling for Dior, and producing. That's a long way from her $500,000 salary from the first Hunger Games flick.
Money Monday—How Much Is Donald Trump Actually Worth?
In fact, The Richest claims that Jennifer took in a whopping $10,000,000 from The Hunger Games: Catching Fire. On fire, she is!
She's said to be the highest paid actresses in Hollywood, as per The Huffington Post due to the success of The Hunger Games trilogy.
Vanderpump Rules Cast Makes HOW MUCH An Episode???
Jennifer is as hot as ever right now and will surely see her salary continue to soar.
She's already got an Oscar under her very expensive belt, and with her talents will likely earn many awards to come (along with some hefty paychecks to match).
Paris Hilton Currently Makes $347,000 An HOUR As a DJ
Some call it the American Dream, but J. Law is taking it up to the American Hustle....So, how much is her hustle actually worth?
How about a cool $75 million!
Woman Spends $25K to Look Like J. Law
Makes ya wonder how much Bradley Cooper is pocketing.
Money Monday—How Much Is Kevin Federline Really Worth?