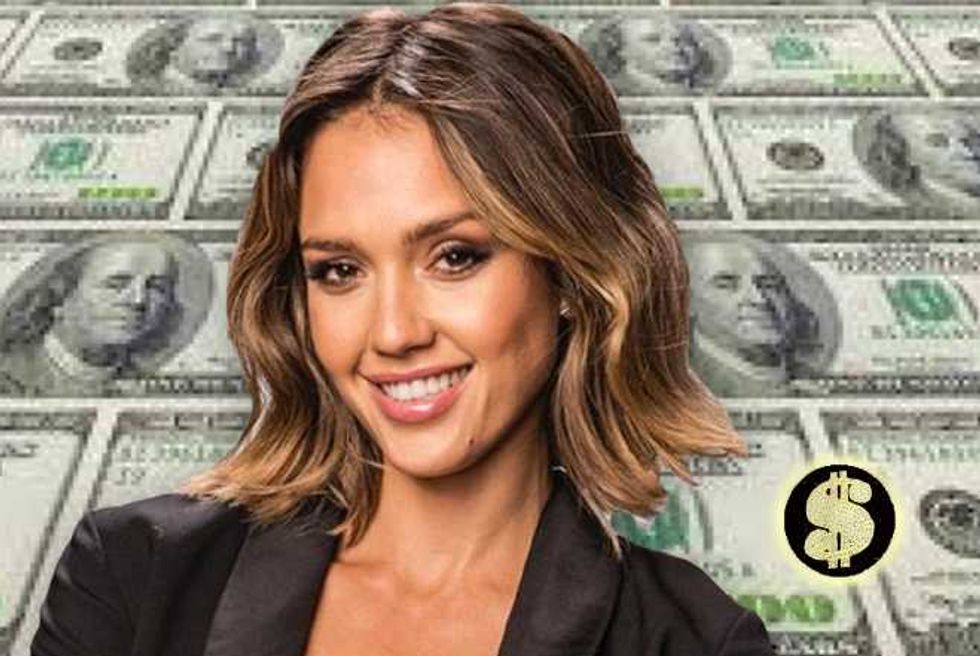 Jessica alba worth money
Jessica Alba is more than just a pretty face....she's also really, really rich...like, filthy rich...
While the stunner first became a household name from her roles on the big screen in blockbusters like Fantastic Four and Sin City, today, Alba is a business mogul, raking in the dough the honest way.
Money Monday – How Much is Harry Hamlin Really Worth?
Honest, because that's the name of her eco-friendly baby and cleaning products company – The Honest Company, of which Alba is the co-founder.
Her hubby, Cash Warren, is sure living up to his first name these days, as Alba is certainly bringing home the bacon (and likely the finest quality) to her 4,686 square foot McMansion in Beverly Hills worth $4,050,000 according to The Richest.
Here's how the 34 year old makes bank and then some.
Kim Kardashian Is Currently Making More Money Than Ever Before
Let's first consider The Honest Company. This is a gold mine for the Honey honey. Celebrity Net Worth states that the 275-employee company pulls in $150 million per year and achieved a market valuation of $1.7 billion as of August 2015. Alba owns 20% of the company, earning her $200 million.
If the company goes public, Alba could crank that number up to $600 million before taxes. Now hat's surely a way to make an honest living.
Vanderpump Rules Cast Makes HOW MUCH An Episode???
Of course, there is a great deal of moolah to be made from modeling, acting, and all that comes with it.
The Richest estimates Alba can reel in up to $100,000 per appearance, be it a talk show, book signing, interview, modeling gig, etc.
The site also maintains that Alba can make $3 million per movie – Good Luck Chuck indeed! Even her baby's photos are worth major coin.
Paris Hilton Makes $347,000 An HOUR As a DJ
OK magazine paid out $1,500,000 for exclusive pics of her first daughter, Honor Marie. And all your baby got was a lousy rattle.
Beauty, brains, and big… bucks (what did you think I was gonna say?). This celeb is on her way to becoming one of the richest gals in Hollywood.
Money Monday—How Much Is Donald Trump Actually Worth?
So, how rich? About $350 million rich according to Celebrity Net Worth.
You can't mess with Jess when it comes to success!
Money Monday—How Much Is Kevin Federline Really Worth?