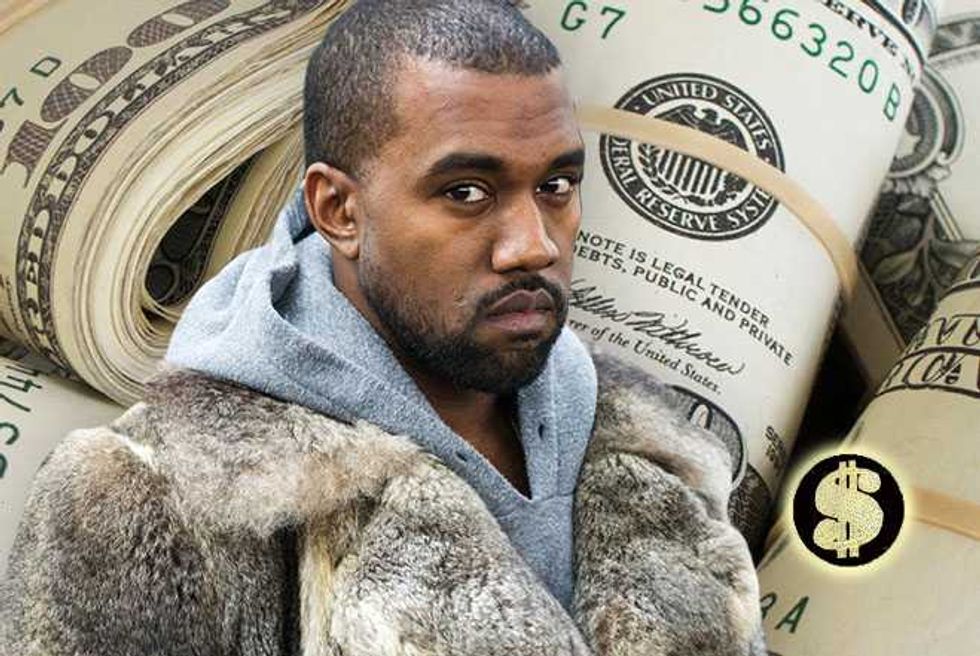 kanye west money worth Money Monday—How Much Is Kanye West Really Worth?
Kanye West is a self-proclaimed "lyrical genius," and as the hubby of Kim Kardashian, he's not only outrageously wealthy on his own, but is part of one of the richest families in Hollywood.
Whether or not you consider Kanye a genius, he's certainly smart when it comes to making millions.
Find out how much Yeezus is worth and how he makes his mountains of money. If anyone's Keeping Up With The Kardashians, it's Kanye.
Money Monday—How Much is Kim Kardashian Really Worth?
How does Kanye West make his money?
First of all, Kanye's got his hands in everything he can take on. Celebrity Net Worth lists his occupations as record producer, songwriter, singer, actor, film producer, rapper, business person, screenwriter, fashion designer, and music video director. Phew!
With all he's got going on, when does he have time to spend all that money? At least we know he and Kim used a good deal of it towards their $20 million mega mansion.
Money Monday—How Much Is Jessica Alba Really Worth?
Breaking it down
A huge chunk of Kanye's earnings come from his music.
The Richest reports that sales of his Yeezus records brought in $1,500,000 and in 2011, sales from his Watch the Throne album landed West $2,500,000. Touring for the album earned him $48,300,000!
Money Monday—How Much Is Kris Jenner Really Worth?
With his new clothing line soaring, Kanye is sure to continue to bring in some major moolah. Some of the pieces cost thousands.
The Richest states that Kanye took in $22 million total in 2015, a good chunk of it from his fashion ventures.
Kanye also pockets thousands for appearances, interviews, modeling gigs, and TV spots.
Money Monday—How Much Is Donald Trump Actually Worth?
The 38-year-old shows no signs of slowing down and will certainly keep making money for years to come along with his glamorous wife and extended family.
Must be good to be a West!
How much is Kanye West really worth?
Kanye West is worth $147 million according to The Richest!
North and Saint will get one hell of an allowance.