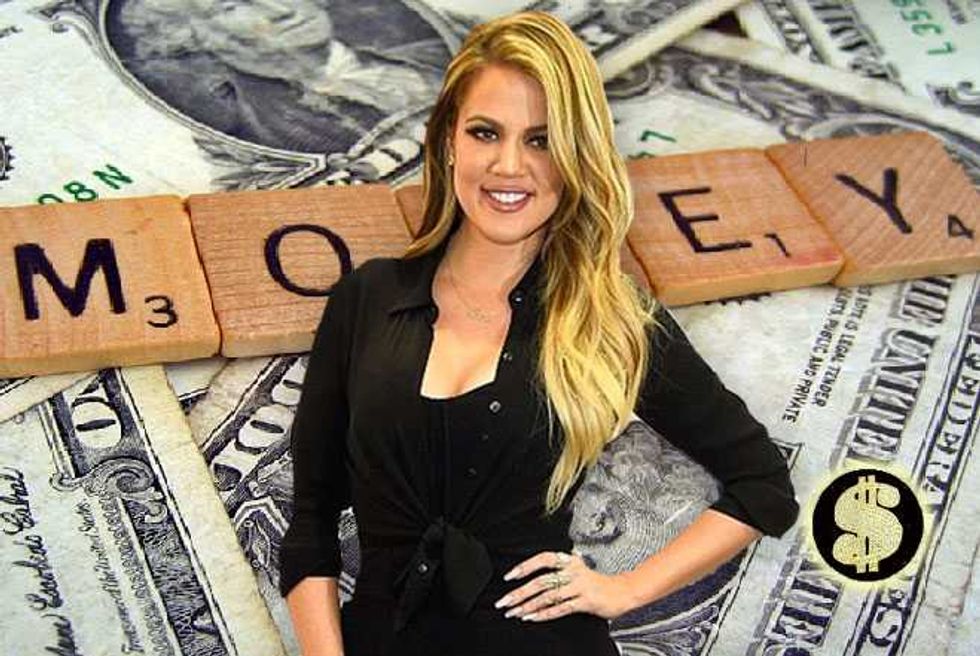 khloe kardashian worth money Money Monday—How Much Is Khloe Kardashian Really Worth?
Khloe Kardashian has had quite a year.
Aside from the general Kardashians hoopla, she's had to deal with her soon to be ex's near death horror, her stepdad transitioning from a he to a she, her sisters popping out babies as fast as they pop out their behinds, and she became quite ill with a nasty staph infection.
Money Monday—How Much Is Jessica Alba Really Worth?
All the while, the 31-year old has been hitting the ground running between her reality shows, promos, modeling, appearances, clothing stores, and more.
For those who say the Kardashians don't do anything, ask yourself how many jobs do you have? Even if you work hard, you likely don't bring home anything close to the fortune the youngest KK sister has amassed.
Money Monday—How Much Is Donald Trump Actually Worth?
Yep, Khloe is killing it in the cash department—here's how the "tall one" makes those big bucks…
Keeping up With Khloe's Kash:
Let's just say that without the hit reality show, Keeping Up With The Kardashians, which seems to air 24/7 on E!, Khloe would not make a fraction of the loot she's making.
Money Monday – How Much is Harry Hamlin Really Worth?
In fact, Celebrity Net Worth claims she snags $40,000 per episode. Who knew constantly complaining about one's "camel toe" and hitting the clubs and fancy restaurants could be so lucrative?!
Money Monday—How Much Is Kevin Federline Really Worth?
The Richest notes other big money-makers for Khloe, such as her stint on X Factor, which added a cool million to her already fat bank account, and various endorsements for K-Dash, the Kardashian Kollection for Sears, and the like, adding up to nearly $5 million.
Let not forget, she's also written books, has a line of perfume, poses for modeling jobs, nails it on radio hosting gigs, and has a lot more employment avenues under her continually shrinking belt.
Oh, and $8,000 per tweet ain't too shabby either.
Money Monday—How Much Is Kylie Jenner Really Worth?
Khloe is definitely keeping up with the rest of the family and there's no sign of any of them slowing down.
Except for poor Rob.
So, how much is Khloe Kardashian worth?
Yes dolls, Khloe Kardashian's net worth is $25 million!
Let's just let that sink in one minute......