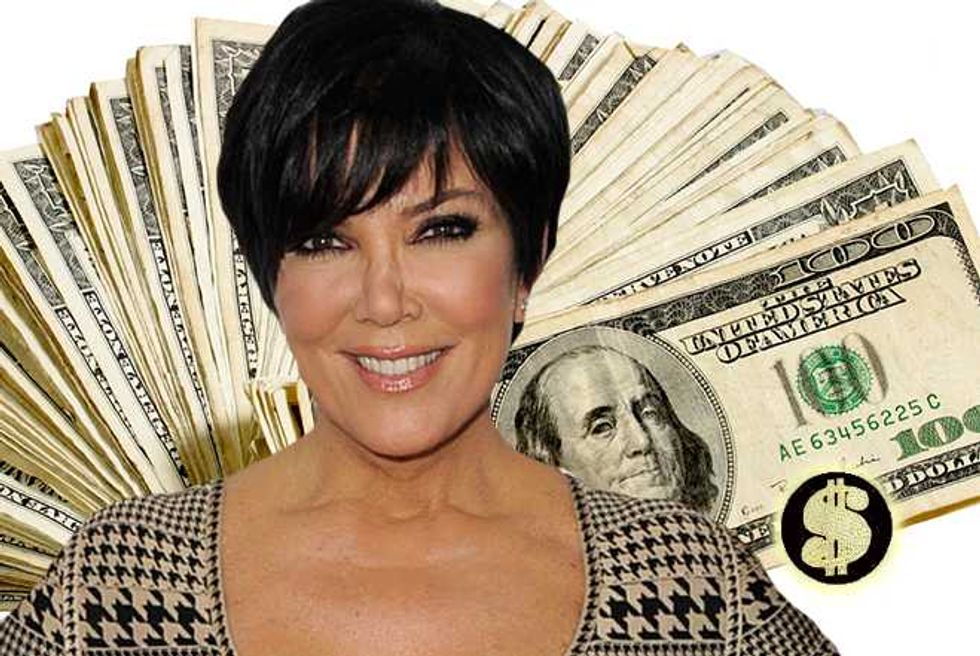 kris jenner money worth
The matriarch of the Kardashian-Jenner clan is one savvy mama.
Kris Jenner's the poster child for "momagers" and with all the kids she's produced, she's succeeded in helping each one rise to the top. Well, maybe not Rob so much. There's always one.
With the fame and notoriety her family has gained over the past decade or so, Kris has earned the money to match it.
Money Monday—How Much Is Jessica Alba Really Worth?
But where exactly does she get all her money from and what is she actually worth? Try to keep up…
Celebrity Net Worth calls Kris a Presenter, Businessperson, and TV Producer. Let's not forget she also manages the entire Kar-Jen litter and she's a reality show "actress" too.
A huge bulk of her income is from the uber-popular TV show, Keeping Up With the Kardashians, where the family struck the jackpot with a $50,000,000 contract in 2012, for example, as per The Richest.
Money Monday—How Much Is Donald Trump Actually Worth?
Kris gets over $300,000 each year for being a "star" on the show. Not bad for doing what you'd do anyway.
We sure see a lot of Kardashians and Jenners on various red carpets. The Richest states that momma Kris gets about $50,000 per appearance!
She also pockets a cool $5,000 per tweet to her more than 3 million Twitter followers. The rest of us are lucky if anyone even reads our tweets. Chirp. Chirp.
Money Monday—How Much Is Kevin Federline Really Worth?
Kris is still raking in the moolah, and the family is not slowing down any time soon.
Even her youngest girls are now household names and are likely gracing the cover of the magazine you're reading right now.
To think, back in 2010, Kris only made $600,000 as 10% of Kimmy's earnings. Looks like Kris has the golden touch when it comes to bearing profitable children…no butts about it.
Kris Jenner Thinks Kylie's Bondage Sex Doll Bare Ass Pics are Beautiful
Kris Jenner is worth $40 million!
Nice work if you can get it....
Money Monday—How Much is Gigi Hadid Really Worth?