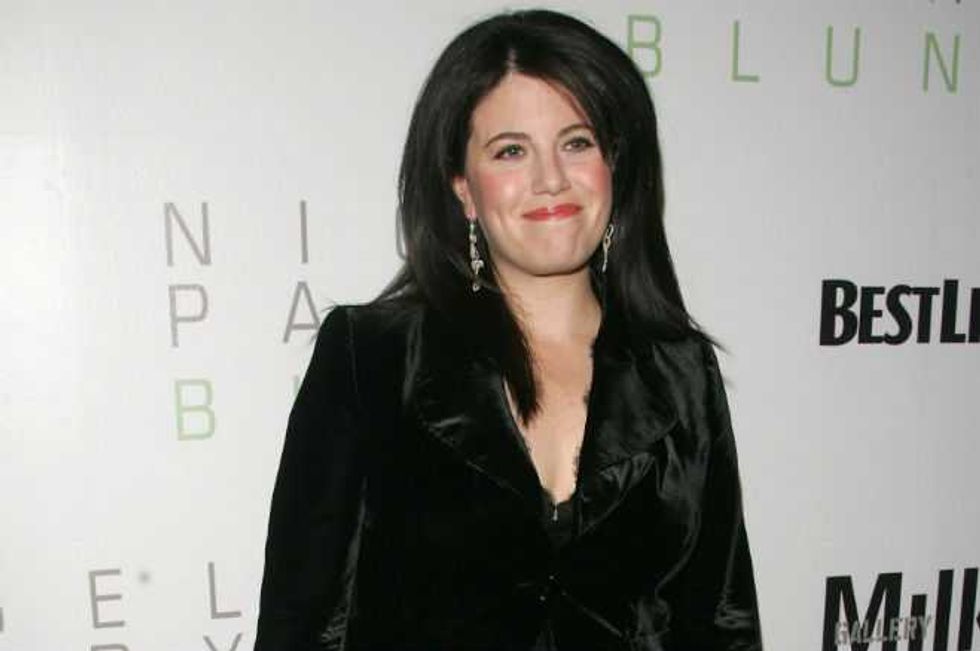 She may be a fan of Orange Is The New Black but Monica Lewinsky wasn't happy when she heard a crude joke about herself in one of the episodes.
President Clinton's former mistress was binge-watching the first season of the Netflix series when she stumbled across the reference to her oral sex skills.
In her new column for Vanity Fair the 41-year-old reveals what happened next.
She writes: "[I] was Orange-bingeing, when along came Episode 11. (OK, I'm a late adopter. Just getting through Season 1.)
"In it, there was a vulgar reference to my last name and DNA. I did what I usually do in these situations where the culture throws me a shard of my former self.

"After the cringing embarrassment, the whiff of shame, and the sense that I am not longer an agent running my own life, I shuddered, I got up off the sofa, and I turned it off."
For those of us who are not Orange fans, the folks at The Huffington Post have very kindly explained what upset Monica so much.
They write:
"The joke in question was uttered by Nicky (Natasha Lyonne), who told Daya (Dascha Polanco) that to entrap Pornstache (Pablo Schreiber), she would need to "Lewinsky that s**t" and "get some splooge on your uniform."
Charming.