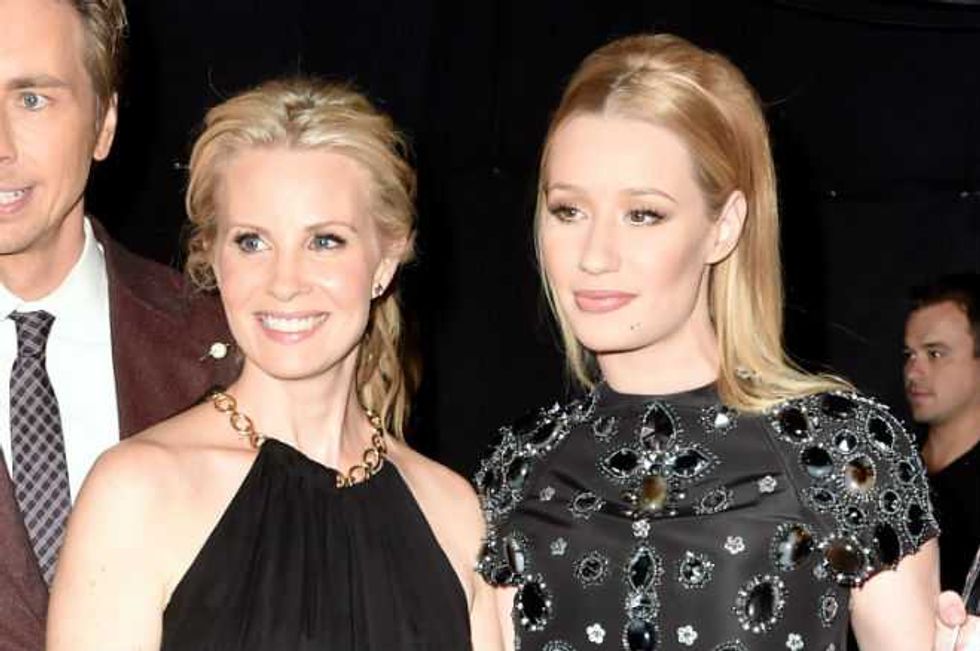 Monica Potter straight up called Iggy Azalea "Iggy Australia" at the People's Choice Awards on Wednesday night, and fans are not happy.
As Popdust previously reported, this was the name (among many others) Azealia Banks used to describe Iggy, who she accused of appropriating and mocking black culture. The pair got into an increasingly ugly battle about it online, and now it looks as if the whole thing is going to start all over again.
Iggy beat out Nicki Minaj, Drake, Jay Z and even T.I. for Favorite Hip Hop artist, and when Dax Shephard and Monica introduced her on stage, the actress rattled off a list of her favorite rappers including "Dr. Drew" and "Igloo Australia."
Ok, so she was obviously trying to be funny, but after all the shit that went down you'd think she would have more sense. Not cool!