You sit in your living room with a canister of Pringles, weaving your way through an impressive Netflix binge. Suddenly, a dull pain rolls in behind your eyes like a storm over the skyline. The next steps fall naturally into place—you pull up your phone and head straight for WebMD.
After 30 seconds of browsing, you have a brain tumor. After another 90 seconds, it's early signs of a stroke. Three more clicks, and you're on to lupus. Netflix pops in to ask if you're still watching, but you know it's really asking if you're still alive and suddenly you don't have an answer. That's how easy it is to convince a healthy person that they're going to die.
For years, baseball has been presumed dead. The seasons are too long. The attention spans are too short. No one wants to watch three hours of a boring game. The arguments seem sound, but there's one issue: baseball isn't dying.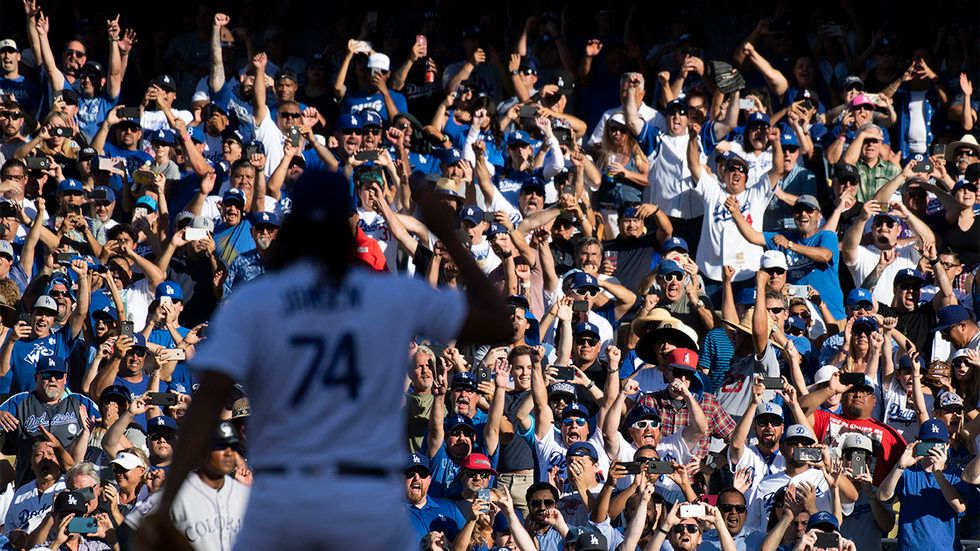 DODGERS VS ROCKIES GlobalSport Matters
According to Forbes, following the 2017 season, Major League Baseball surpassed $10 billion in revenue for the first time. This marks the 15th straight season that the league broke its own record for revenue. The 2017 season did see a significant dip in attendance but more than made up for the slack with new media ventures and an increase in both national and regional broadcast ratings. Despite this success, detractors still warn that the sport is on its way out, and it's the league's fault for not plugging the holes and steering the sails into the wind.

It makes sense from a casual fan's perspective. The NFL has turned every Sunday into a holiday. Over the last few years, the NBA has found both fame and cultural cache like it's never known before. Even MMA is seeing a surge in widespread popularity. By comparison, baseball is almost a non-factor at the national level.
This line of thinking has led to hordes of complaints, some of which the league has tried to address in an effort to solve their perceived popularity problem. The games are too slow—the league experimented with and implemented new rules to speed them up. The unwritten rules of baseball smother the youth movement—they hired Ken Griffey Jr. to voiceover a playoff spot advocating for a rewriting of the rules. But one common complaint has yet to be solved.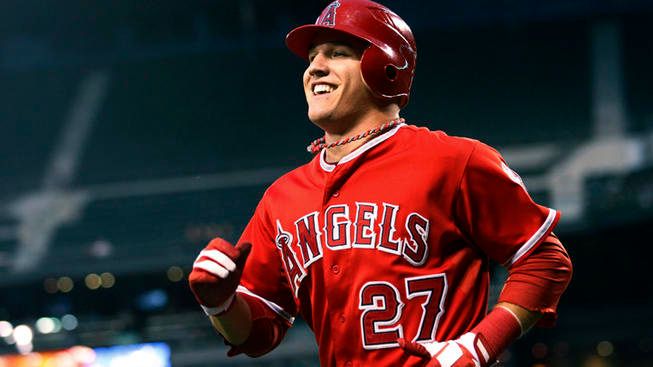 Mike TroutNBC Chicago
Major League Baseball has come under fire for their inability to market rising stars who don't belong to teams like the New York Yankees, Boston Red Sox, or Chicago Cubs. The LA Angels' Mike Trout is the game's best player and a generational talent who could finish his career as one of the all-time greats. Unlike his NBA counterpart, LeBron James, Trout isn't an international superstar. It would be a stretch to think that he would even be widely recognized if he were to walk into a bar in any city not named Anaheim. Trout isn't the only one to fall victim to this invisibility.

When the 2018 playoffs began, Rob Manfred, the commissioner of Major League Baseball, was salivating like a cartoon dog over a t-bone at the possibility of an American League Divisional Series matchup between the Yankees and Red Sox. It would be the first meeting in October between the two bitter rivals since the storied battles of 2003 and 2004. When the Yankees beat the Oakland A's in the American League Wild Card game, Manfred got his wish. As expected, the historic matchup got the prime-time spot on the schedule and not everyone was pleased.
Alex Bregman, the star third baseman of the defending World Series Champion Houston Astros, was outwardly frustrated by his team's inability to score top billing in their series against the Cleveland Indians. As Bregman puts it:
"Does Tiger Woods tee off at 8 AM when he's going to win a Masters? Does Floyd Mayweather fight the first fight of the night? No, he's the main event, right? So the 'Stros [sic] need to be playing on primetime television, 7 PM. So, we're looking forward to playing primetime television in the ALCS."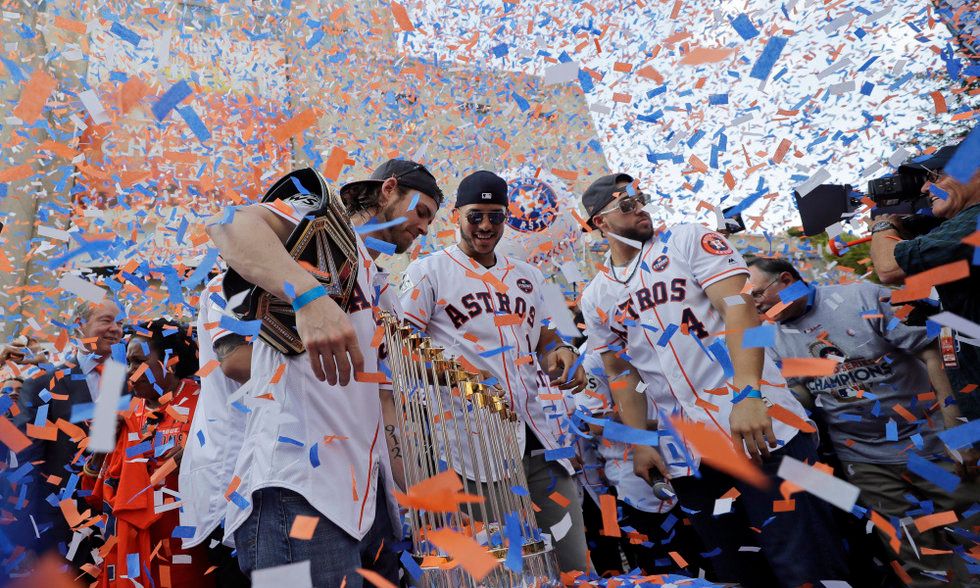 World Series USA Today
His frustrations are perfectly rational. The Astros are the defending World Series champs. The Indians have won the last three American League Central titles and fought tooth-and-nail in 2016 and lost to the Cubs in Game 7 of the World Series—one of the most thrilling games ever played. Both teams are chock full of young, talented, enigmatic players. Yet, there's a reason they played their three ALDS games at 2 PM ET, 4:30 PM, and 1:30 PM: they're not the Yankees or the Red Sox.

There aren't many MLB matchups that can pull a large national audience. That's baseball's biggest weakness; but this also speaks to its greatest strength. Unlike its "Big Four" sport brethren (with the exception of the NHL), baseball thrives on localism rather than tribalism. Though the two concepts are closely linked, the difference for baseball fans is that they have a more instinctive desire to represent their hometown team, while fans of other sports simply like the feeling of belonging, regardless of the team's locale. That simply comes down to watchability, as baseball doesn't have the other intangibles that can play on a national level.
Clearly, the NFL has commodified a day of the week. With only 16 games in a season and almost all weekly games happening simultaneously, football fans are under the league's spell for hours on end. When factoring in the wild popularity of fantasy football, you have an even stronger need for gameday content. It's the perfect execution of supply and demand.
Meanwhile, the NBA succeeds in a different way. Aside from basketball's fast pace and relentless action, NBA players are highly visible during games. The players use this visibility to their advantage, becoming outspoken celebrities who are bigger than the game. Twitter feuds can be settled the next day with an iso or a deep three. The NBA is as much about what happens around the court as what happens on it.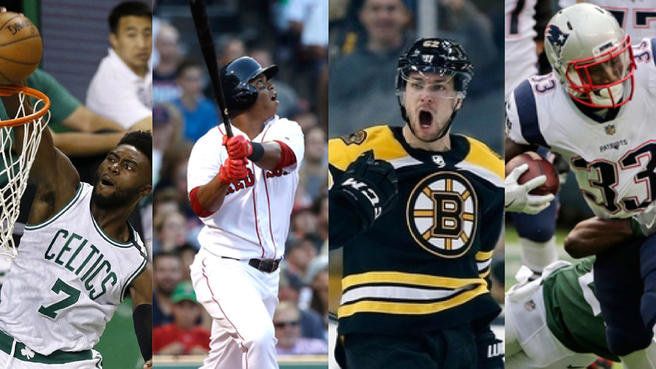 NBC Sports
Baseball, by contrast, is a more nuanced source of entertainment. During the 2,430 games played from March to September, it's a rarity to see any interaction between stars on opposing teams, especially if they're both position players. It's also a game of failure that celebrates a player succeeding three out of ten times. Try as you may, if you haven't played baseball or studied the science and sabermetrics behind it, it's hard to appreciate a masterful strikeout in the fourth inning of game 75 of 162 between two teams you aren't even a fan of.

The allure is in the pride you take in your city, your team, and the players you've come to love. But only big market teams with rich histories and splashy player acquisitions seem to appeal to a national audience, hence the prime-time scheduling of all three ALDS games between the Yankees and Red Sox. There was no better playoff outcome for the league.
In a study published midway through the 2017 season, FiveThirtyEight found that on a national level the Yankees were America's favorite team, followed by the Red Sox, while the Indians came in at number 14, and the Astros sat near the bottom of the barrel at number 26 out of 30 (this was published before Houston's 2017 World Series win, so that number may look a bit different today). Interestingly, when looking at what team is the most hated nationally, the Yankees also came in at number one, followed by the Red Sox. Love them or hate them, the game's greatest rivalry elicits a strong reaction from the audience that makes for good TV viewership.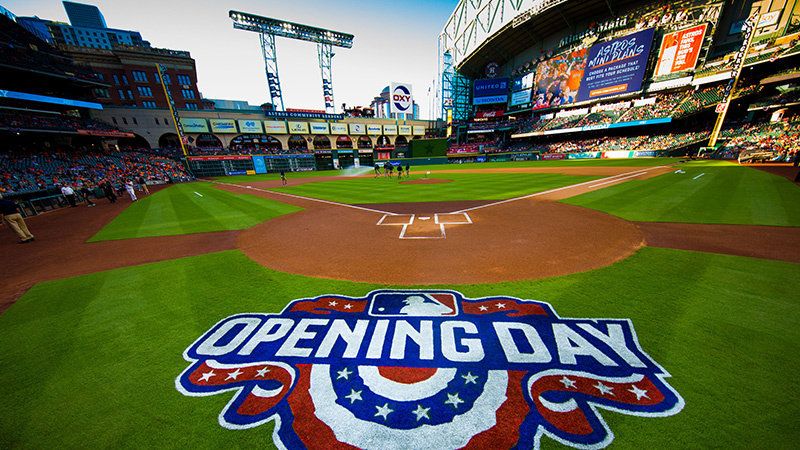 SiriusXM Blog
Major League Baseball saw a bolt of lightning and captured it. Alex Bregman wasn't wrong. Every player who dreams of becoming a hero and putting an under-celebrated city on the map deserves a chance. But as long as big-market teams continue to provide more compelling storylines in baseball, players from teams like the Astros, Indians, Brewers, and Rockies are casualties of a media war. A postseason series between Houston and Cleveland should be a beacon of hope. Unfortunately, suppressing David in favor of Goliath is simply the right business decision.

Localism is the force that keeps baseball breathing. The pride hometown fans feel from watching their team pull off the improbable is powerful. However, what the talking heads can't grasp is that regionality doesn't always translate to a national stage, and national fanfare isn't the best litmus test for success. It's not fair to the players or the fans, but that's the harsh reality of the dollars-and-cents side of baseball.
Major League Baseball finds success in ways that other professional leagues don't. The misguided conversations created by that fact make a healthy business appear to be suffering. In reality, it's thriving on 30 small stages. Baseball isn't dying; it just spends too much time on WebMD.
---
Kenny Crocker is a writer by trade, but an amateur Kan Jam champion at heart. Bylines at Popdust, SB Nation, and The Inertia.

---
POP⚡DUST | Read More...
World Series Game One: Red Sox Defeat Dodgers 8-4 in Surprising Series Opener
World Series 2018: A Matchup a Century in the Making