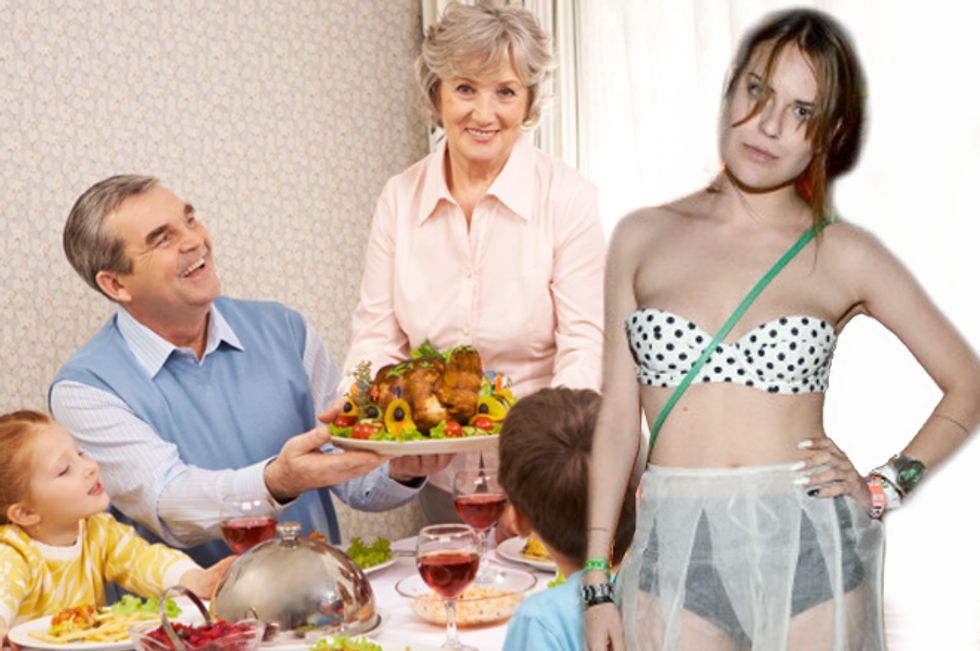 When Tallulah Willis offers advice on fashion, you listen. When she shares her rules for how to make a good impression when meeting a guy's parents, you stop tweeting and instagramming and you pay attention, as much as your ADD will allow.
After a meandering preamble, Tallulah notes on her fashion blog, "What I'm trying to say is, do not lose yourself in an attempt to fit some predetermined mold of how you think they'll want you to look."
And she is right on the money, here. A predetermined mold is the worst kind of mold. Reject it, at all costs.
A list of specific, if not predetermined, rules include stuff like: No crop-tops, no leggings, and no tattered Levis. Excellent advice, although all kind of Duh.
But here are two things you might have overlooked.
Ready?
"Halitosis is unacceptable, no excuses. It is your absolute duty to bring the Tic Tacs."
And most important, so heads up ladies:
"Always carry a tampon in your purse. White dining room table chairs and years of therapy will thank you."
OMG, right?! Jesus, close call with that one. Don't go around ruining his parents' white chairs! Let this be your mantra until menopause.
What is not to love about Tallulah Belle, the Chairman Mao of the Willis Sisters?
May she rule forever!