Frontpage Popular News
The Netflix comedy has just released its season 3 trailer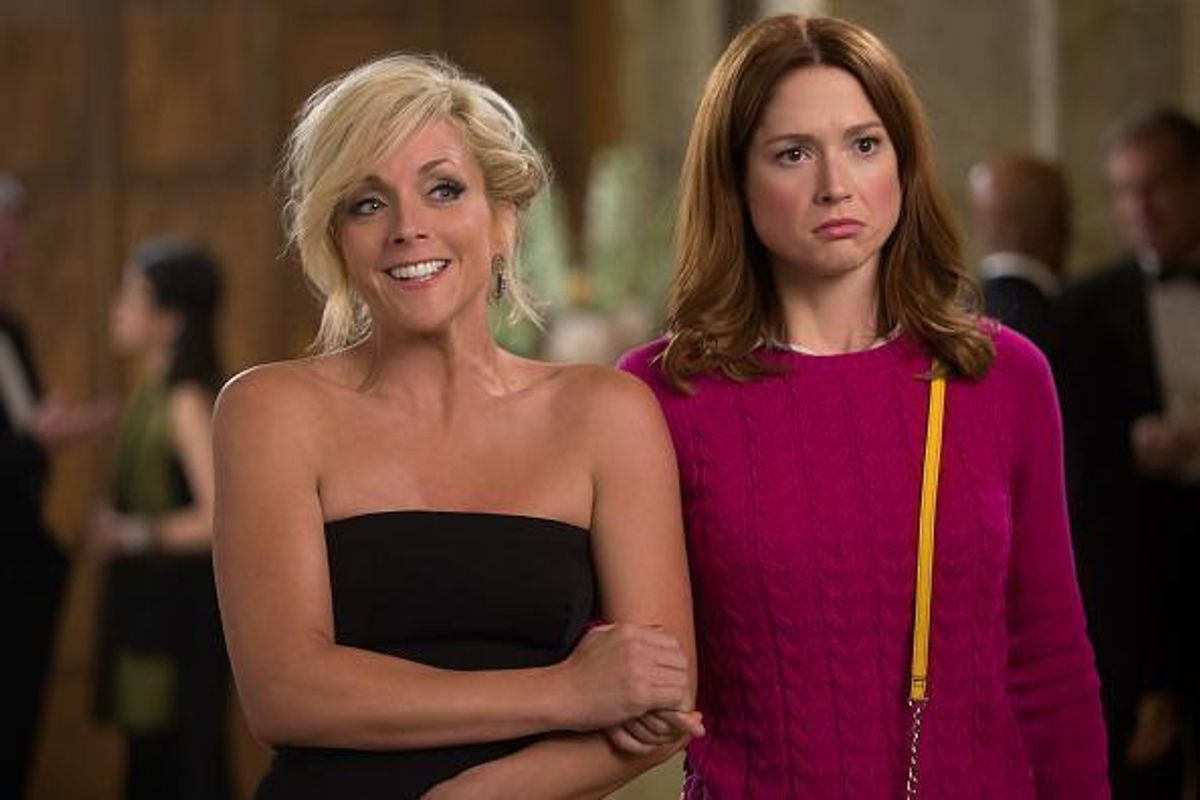 Universal Television- Getty Images
The acclaimed Netflix series returns this May after a year's wait.
It's been a long, hard year without the daffy optimism of Unbreakable Kimmy Schmidt's titular character. Partially delayed by star Ellie Kemper's pregnancy and Tina Fey's work on her upcoming musical adaption of Mean Girls, we're now a month away from the Emmy nominated series' return to Netflix. To help hype fans for its return, the streaming service unleashed its longest look yet at the new season. In honor of the new preview, here's what the trailer has us most pumped for in Unbreakable's third season.
Kimmy in College
After a good chunk of the first two seasons focused on Kimmy attempting to reclaim her life after being abducted by getting her GED, the trailer appears to suggest the redhead will be pursuing higher education this season. Surprising her frenemy Xanthippe, the development promises resurrecting the pair's hilarious dynamic that was so present in the show's first season. While there's no sense if this will be a season stretching arc or just a smaller element, consider us on board to see what the delightfully naïve Kimmy does when introduced to the absurdities of college life.
Robert Durst popping up
Among the show's greatest strengths has been its commitment to out-there gags including creating a fake musical or closing an episode with a tribute to Mentos. Among the best is Lillian's ongoing relationship with none other than The Jinx's Robert Durst. As portrayed by Fred Armisen, the character popped up several times last season and the trailer promises more insanity with Lillian attempting to end things with the accused serial killer. In Armisen and Kane's hands, expect some very strange, but very funny moments from the pair.
Titus being Titus
One of the show's breakout characters, Titus features very prominently in the trailer including what's destined to be his next musical showstopper. Returning from his cruise ship performance, Kimmy's roommate is seen both trying to draw his own money and channeling Beyoncé's Lemonade, when he suspects his boyfriend Mikey is cheating on him. So more or less things are the same for Titus and we wouldn't have it any other way.
Guest Stars
In its short run, the series has had some extremely memorable guest appearances from series creator Tina Fey to Lisa Kudrow showing up as Kimmy's mom and the trailer offers a few choice glimpses. First is the return of Jon Hamm's Reverend Richard Wayne Gary Wayne, the creepily charismatic man who held Kimmy in a bunker for 15 years attempting to navigate a divorce between himself and Kimmy. While The Reverend may be a despicable man, Hamm's natural charm makes him a compelling villain and makes his return something to anticipate. Additionally among the new faces popping up is Hamilton star Daveed Diggs offering Kimmy a high five. We have no idea what the context of that clip is, but Diggs is awesome, Kimmy is awesome, so we'll just assume putting them together will be awesome too.
Jacqueline and Kimmy together
Though any trailer could benefit from more Jane Krakowski, what we did see of her helping navigate Kimmy through her divorce process promises to offer us more of the pair's delightful friendship. Again we don't know much about exactly what the pair might be up to, but as long as they're sharing scenes, we'll be on board for whatever goes down.
The new season drops on Netflix May 19th.