Frontpage Popular News
TELEVISION | Looking at the new shows just picked up by the major networks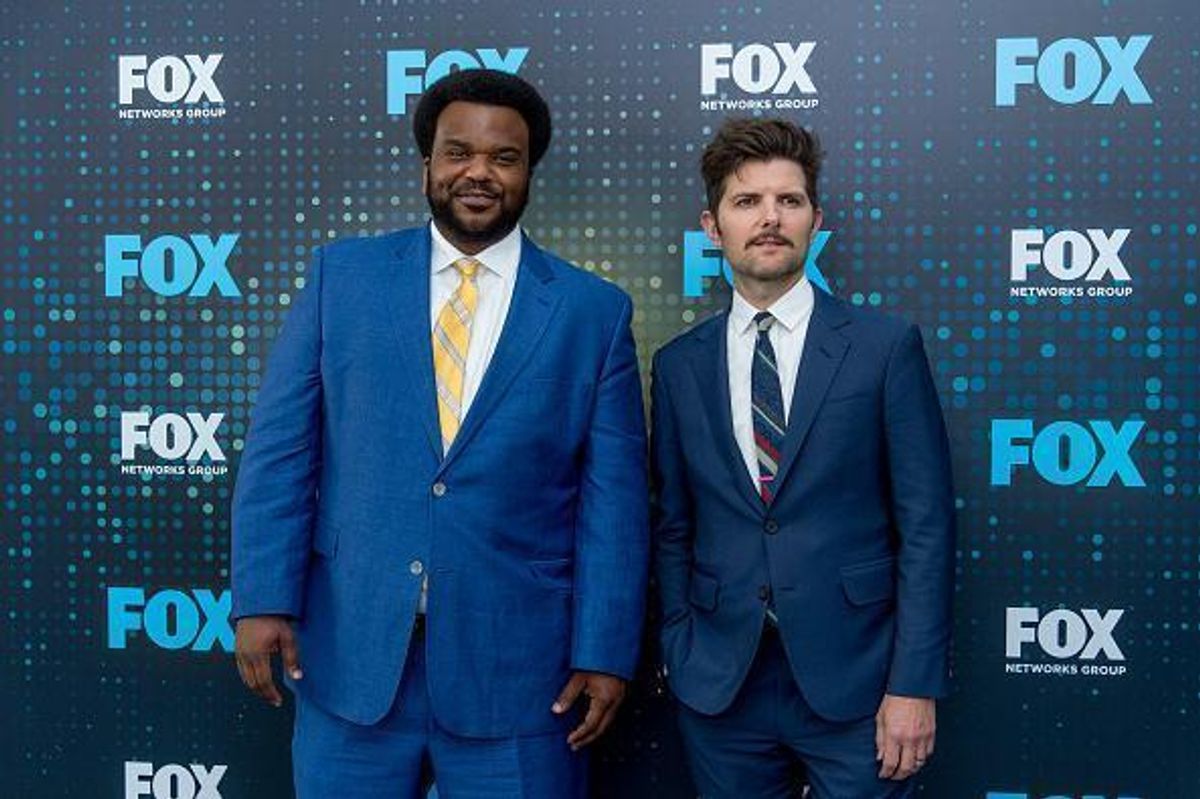 Roy Rochlin- Getty Images
With networks stocking up on new series for the upcoming season we look at a few of the most promising new shows.
After months of anxiety and competition, the major TV networks have finally their new series selected. That's right, a crop of new series will soon debut in the hopes of being the next This is Us or The Big Bang Theory. Though we may not know yet when all these series will debut or what time slot they'll have, that won't stop us from getting excited about what's coming our way in 2017-18 TV season. Here's a quick look at the new series we'll be looking forward to most this next season.
Ghosted- Fox
This new half-hour comedy has a pretty simple premise: take The X-Files' Mulder and Scully, replace them with Adam Scott and Craig Robinson, and let comedy ensue. Pairing a supernatural believer and a skeptic together, Ghosted certainly has the potential to be a breakout hit based solely on the comedic talents of the series' leads. Already set for a slot this fall on the network's Sunday night comedy line-up, we'll be tuning in to live out the fantasies of Ben Wyatt and Darryl fighting the supernatural we never knew we had.
Rise- NBC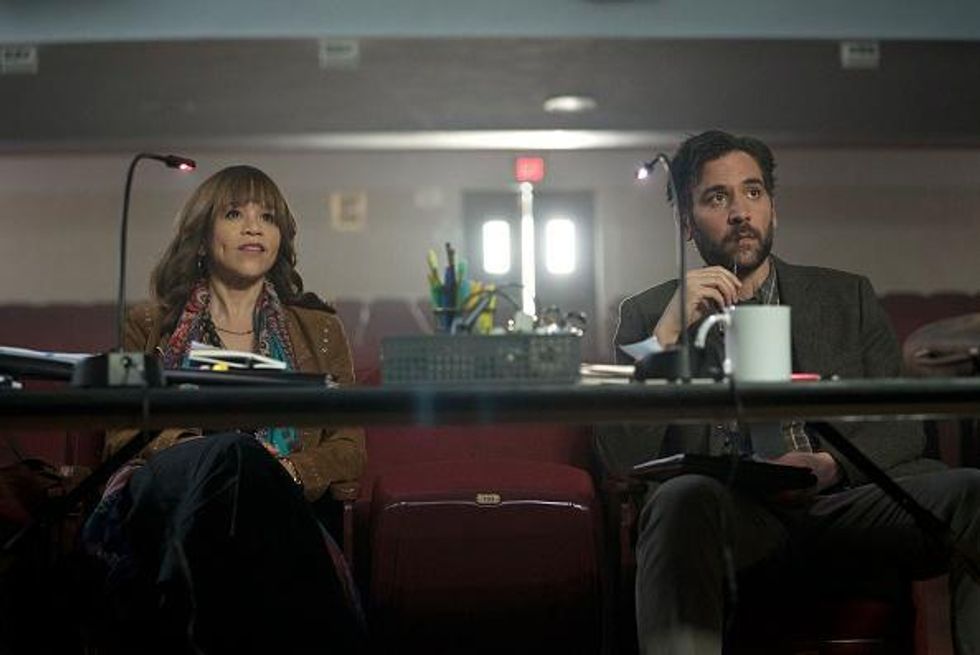 NBC- Getty Images
No matter how old we get, we still remember the teachers who changed our lives. And the new series from Friday Night Lights and Parenthood creator Jason Katims aims to explore just that as the hour long drama looks at a teacher (Josh Radnor) taking over his school's drama program, inspiring countless lives through his work. Coming from the man who gave the world, "Clear eyes, full hearts can't lose" and boasting a cast that also includes Rosie Perez and Moana's Auli'i Cravalho, the series could be the network's next heartwarming family hit. For all of our sake's lets just hope it stays far away from Glee's playbook.

The Mayor- ABC
Imagine a world where a political outsider runs for office as a publicity stunt and ends up winning in shocking fashion? Now imagine the outsider is actually good at it, crazy right? Well the new series The Mayor is betting you're ready for a comedic spin on the idea in this new series centered on a rapper who unexpectedly wins an election to become the mayor of a small town. Produced by Hamilton's Daveed Diggs and starring Brandon Michael Hall, Yvette Nichole Brown, and Lea Michele, the series could be just what we need to fill the political comedy hole still left behind by Parks and Recreation.
The Gifted- Fox
With comic book properties running rampant in Hollywood right now, Fox's newest extension of the X-Men universe The Gifted took us a bit by surprise. Looking at the way a family's life is changed when the parents discover their children have mutant abilities, the series' trailer shows a surprising amount of heart thanks to its talented cast featuring Stephen Moyer and Amy Acker. While it'll be tough to top sister series Legion's reception, with X-Men director Bryan Singer on board, the show has a good chance of standing out against the comic book crowd.

Will & Grace- NBC
Okay, so this one isn't exactly a new series, but after an 11-year absence, we're excited for the Emmy Award winning series to return for a few reasons. First is the series' talented leads all back for another round, the second is the massively enjoyable election special they put out last fall which showed these characters could still get laughs in today's world. While the new series likely won't be offering life-changing stories, it's hard not to look forward to seeing old friends again, especially knowing they'll be back on their familiar Thursday night home this fall.

---
More from Film/TV
American Idol officially returning to ABC, but do audiences still care?
How Colbert continues to dominate late night even after #FireColbert
GLENN HOWERTON's new series picked up by NBC, is he leaving It's Always Sunny?