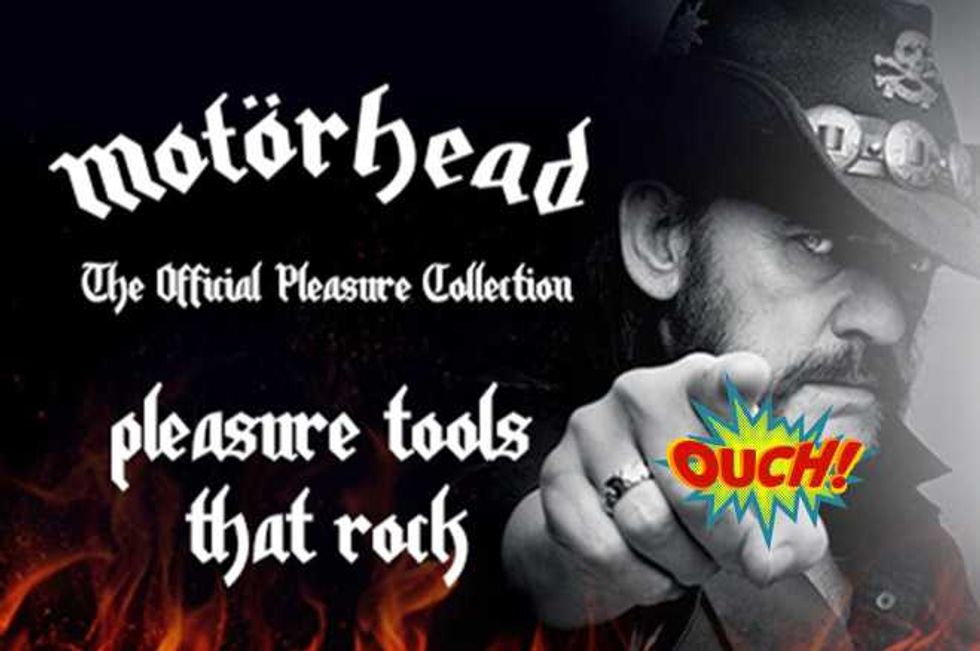 Those irrepressible head-bangers Motörhead have launched a range of branded sex toys called The Official Pleasure Collection, consisting of four vibrators that feature the band's logo.
Here's how manufacturer Lovehoney describes the new line:
World-renowned heavy metal legends Motörhead have turned their attention to your intimate pleasure with their own range of branded sex toys. Powerful classic vibrators and bullets are amongst the line up, each packing a powerful punch that captures the rock and roll lifestyle of the band perfectly. Prepare for the sort of mind-blowing orgasms you'd expect from the 'loudest band on Earth'.
Lemmy From Motorhead Dies After Short Battle With Cancer
Okay but why, Lemmy,  goddammit? Lemmy explains:
One of the songs on our debut album was called 'Vibrator' so we had to have our own one day, right? Apparently, it was worth the wait!
Hang on, what does Lemmy mean by 'apparently?' Hasn't he tried his own sex toys?
Women Pay Strangers To Rub Their Vaginas To Orgasmb
If Lemmy won't use those vibrators, why should we? I'm just saying.
The vibrators are available online and in stores for $24.99 and $44.99. They look pretty stupid to my untrained eye but the manufacturer points out that the black and silver vibrators 'offer a unique counterpoint to the traditionally pink and purple toys that currently dominate the market.'
Here's the Motorhead Overkill 7 Function Power Classic: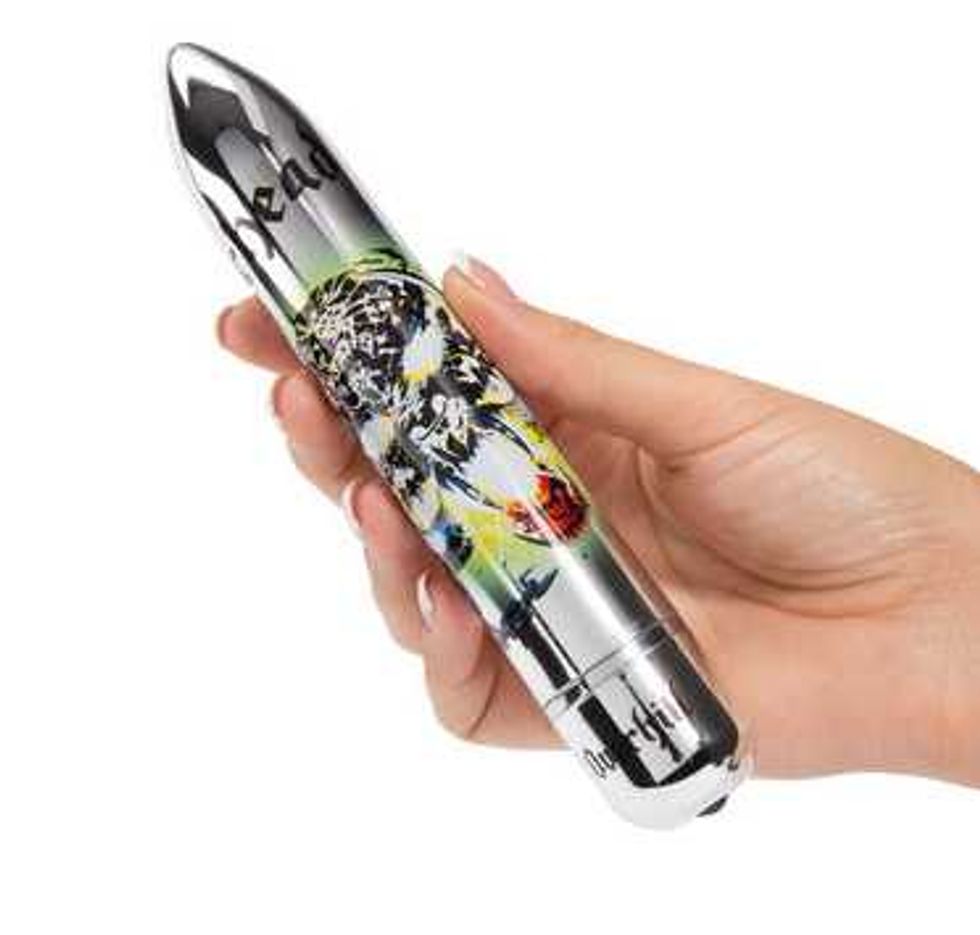 'The official Motörhead Overkill vibe is set to rock your bed's plywood as you roll your eyes skyward, hellbent on reaching heaven with this ultra-strength vibe. Shaking out 3 speeds and hammering out 4 powerful patterns to enjoy in one wild ride.'
Hahaha! Actually, the laugh's on me, as now I will be followed around the internet for eternity by images of this distasteful contraption.
Thanks, Lemmy!