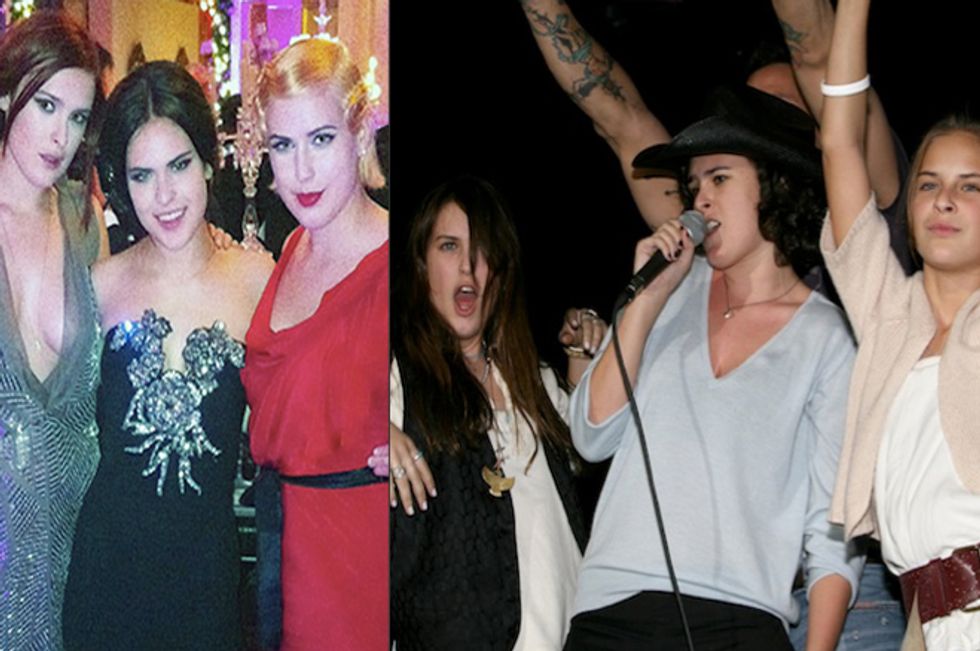 The Kardashians are like, sooo totally 2013, right?
So it only makes sense to elevate a new trio of super smart, totally gorgeous and amazingly talented sisters to the top of the Hollywood food chain. We nominate the Willis sisters.
Rumer, 25, Scout LaRue, 22, and Tallulah Belle, 20, are the devastatingly perfect daughters of former Hollywood power couple Bruce Willis and Demi Moore, who kept their girls sheltered from horrible things like plastic surgery, drugs and cradle robbers in Montana for several years during their youth, but then decided those things weren't too bad after all and brought them back to Los Angeles when they got bored of the wilderness.
PHOTOS: Enjoy Beautiful Pics Of Rumer, Tallulah And Scout Willis
Though the girls all inherited their parent's dashing good looks, they all went in totally different directions with their careers. Rumer has pursued a career as an actress, most recently starring in such films as There's Always Woodstock, The Ganzfeld Haunting and The Odd Way Home and got into a high profile relationship with famous actor Jayson Blair, while Scout, a Brown University graduate, hopes to be a famous singer. Tallulah, a total free spirit who already has a nude photo scandal and underage drinking bust under her belt, loves frolicking around music festivals in groovy clothes and has a really important fashion blog called The Clothing Coven.
What's so amazing about these sisters is that everything they have achieved in life is because of their relentless hard work and undeniable talent and has very little at all to do with their parents being really famous movie stars.
So, to pay tribute, Popdust has devoted an entire photo gallery to the wondrous Willis sisters.
Enjoy.