It was late in the day when I first saw the ad in my Facebook feed: "Help find Mrs. Ezra Bloom"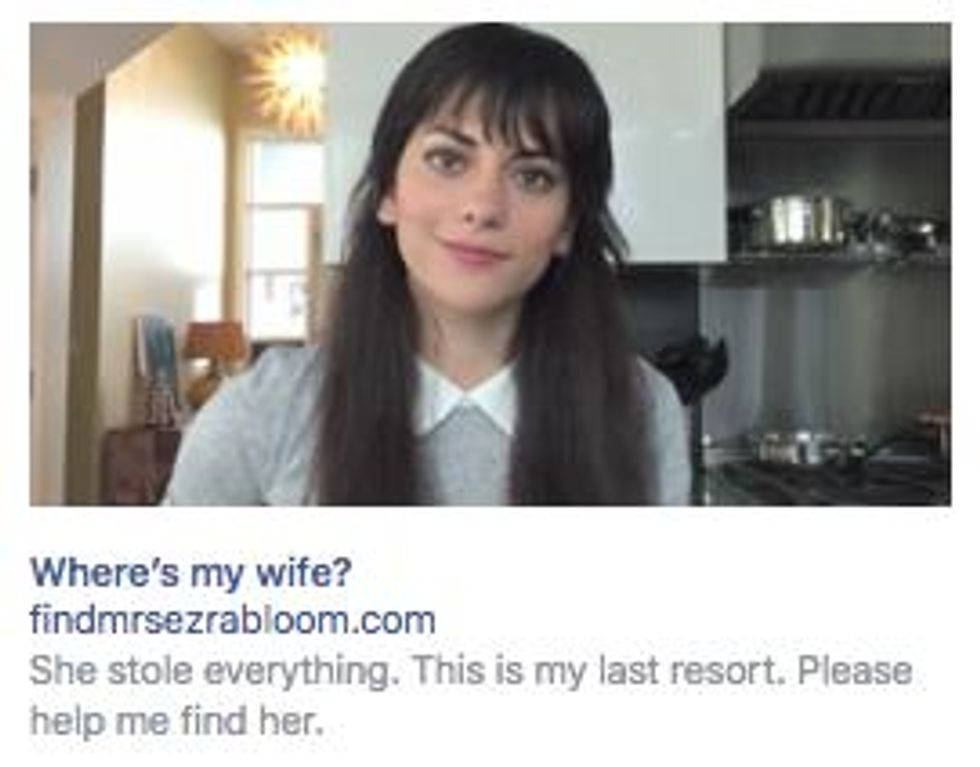 The ad, which linked to a tumblr, claimed that a man's wife had gone missing, or was a spy, or something. He claimed to be "heartbroken, confused, and desperate for answers."

Not being one to click on Facebook ads, I headed over to my search engine of choice and googled "Mrs. Ezra Bloom."
I knew I had either stumbled upon something sinister, or a weak attempt at a viral marketing campaign.
A couple minutes later, I had results. Despite not being able to find the tumblr I had seen on Facebook, I found a twitter feed called @WheresEzrasWife with three tweets, all allegedly posted by @ezrabloom85 (a protected account with only four tweets).
Who is Ezra Bloom?
According to the @EzraBloom85 twitter, he is a Colts fan, indie rock disciple, and dog lover from Indianapolis. The @WheresEzrasWife twitter links to the tumblr for "Find Mrs. Ezra Bloom."
Help me find my wife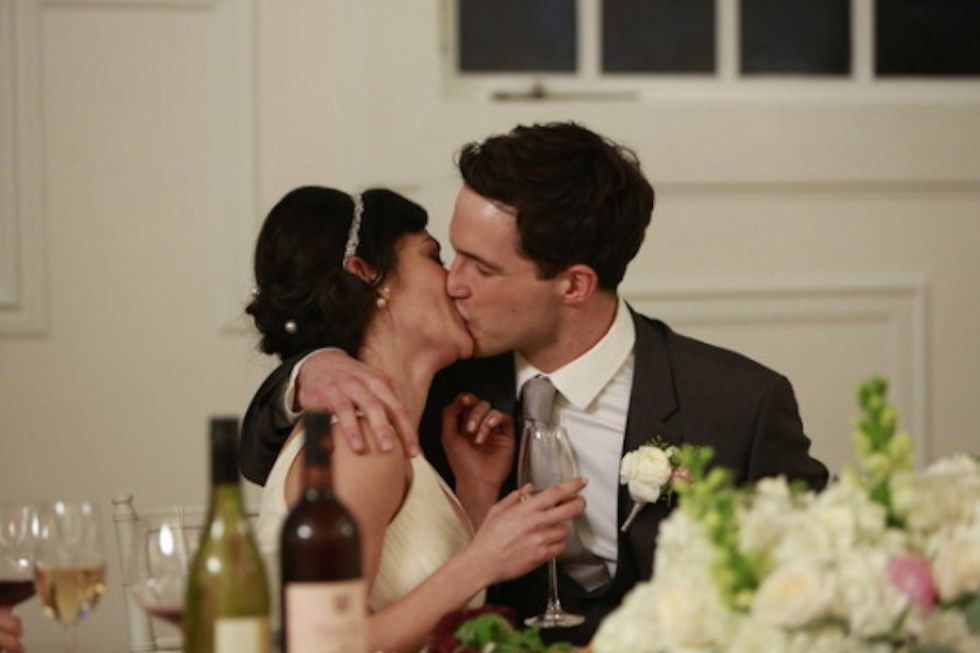 The text from the tumblr reads:
5 weeks ago, I married the girl of my dreams. Today, she stole everything from me. I married a con artist.
A few days ago I went to the ATM and tried to make a withdrawal—there was nothing left: $0.00. I immediately called the bank and was told that my wife drained the accounts of every penny. When I arrived home, she was nowhere to be found.
I don't know why this happened. I don't know how this happened. All I know is that I need to find her.
I am starting this Tumblr page to share my story with you all, and hopefully spread the word about this crazy situation. I alone won't be able to find my wife, but with your help, I am hoping to track her down and get answers. Her name is Maddie. She is 29 and has brown hair, brown eyes and is about 5'4".
PLEASE share this link with your friends and on your social feeds. I need all of the help and awareness I can get. If you see or hear anything, please leave any information in the comments.
So, another rich guy got conned by his wife and she took all his money?
Think again! A reverse google image search of the Ezra Banks twitter avatar reveals that the twitter avatar is actually the headshot of actor Rob Heaps, who was cast in a Bravo TV pilot called "My So Called Wife," alongside actress Inbar Lavi.
It seems that after a year of production, "My So Called Wife" was renamed "Imposters" and is set to premiere in February.
If you needed more evidence that Mrs. Ezra Banks is a hoax, look no further than Rob Heaps' own twitter page (where he retweeted this image):
Not gonna lie to you though, all this intrigue has me hyped to check out "Imposters" on Bravo, which premieres on February 7th.
Stay tuned to Popdust and we will expose more viral marketing schemes!