Rising Star
MUSIC VIDEO | The alt folk act takes on Trump in their first video release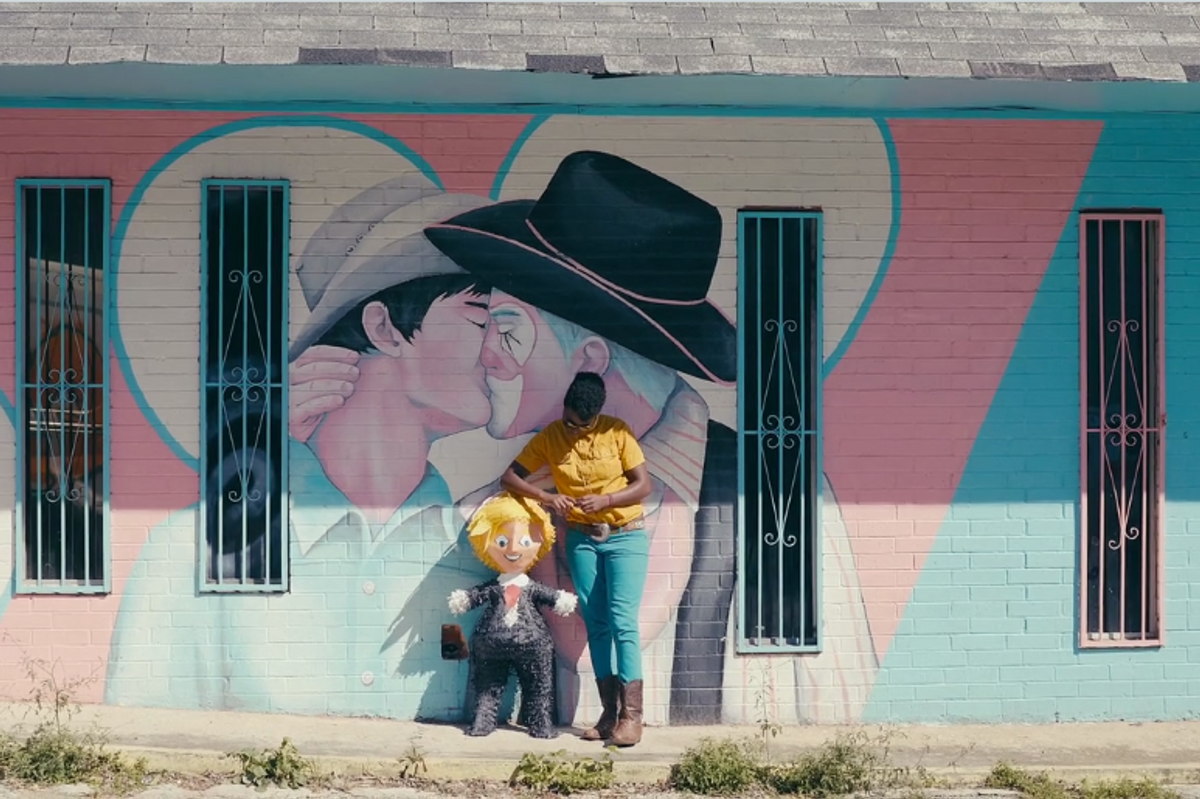 "Interesting to see an up and coming band would take such a strong political stance."
This is one of the comments on Mt. Joy's debut music video for their single "Sheep." The Los Angeles indie folk group has spent the last year working on and releasing singles inspired by the music of yesteryear, creating a smooth, bohemian sound. With their first music video, they also take a hint from their predecessors and make a statement on the current political culture in the United States.
The video features a young protagonist who is very distraught over the decisions President Trump has made thus far in his administration, which flash across the screen as news updates. In response, a piñata of Trump is brought around Austin, Texas for a photo shoot…then destroyed. It comes from a place of frustration, palpable to our eyes and ears.
You can watch the video for "Sheep" below:
Over email, Popdust spoke with vocalist and guitarist in the band, Matt Quinn, about the band's formation, the release of the video for "Sheep," and their upcoming tour this summer.

---
You guys went to high school in Philadelphia together, but moved away after that. How did you find your way back together to start creating music?
Yeah, we both ended up in LA after college and we're both looking to create. Other than my girlfriend, I really didn't know anyone out here so once Sam came out here we really started hanging out and playing music right away.
You eventually decided to quit your day jobs and make music your full-time career, adding new members to your group. What has that been like? Have you enjoyed the change?
It's been a wild ride. Definitely don't regret it, but it's a totally different life-style. Overall, playing music has always been my dream so I've enjoyed the change, though I think I am still very much adjusting.
Your music is often described as a folk rock sound. What musicians have influenced your sound? Do you guys have very different influences or do you agree for the most part?
I personally listen to more old stuff than new stuff, but it's definitely a mixture of more classic sounds and contemporary. For me I grew up on Bob Dylan, Neil Young, Grateful Dead, Allman Brothers, Paul Simon, and still mostly listen to that type of stuff. I think our influences are fairly similar. On the contemporary side, I know we are both big My Morning Jacket fans. I've always really loved Vampire Weekend and we got to play some shows with The Head and the Heart and those guys are amazing too.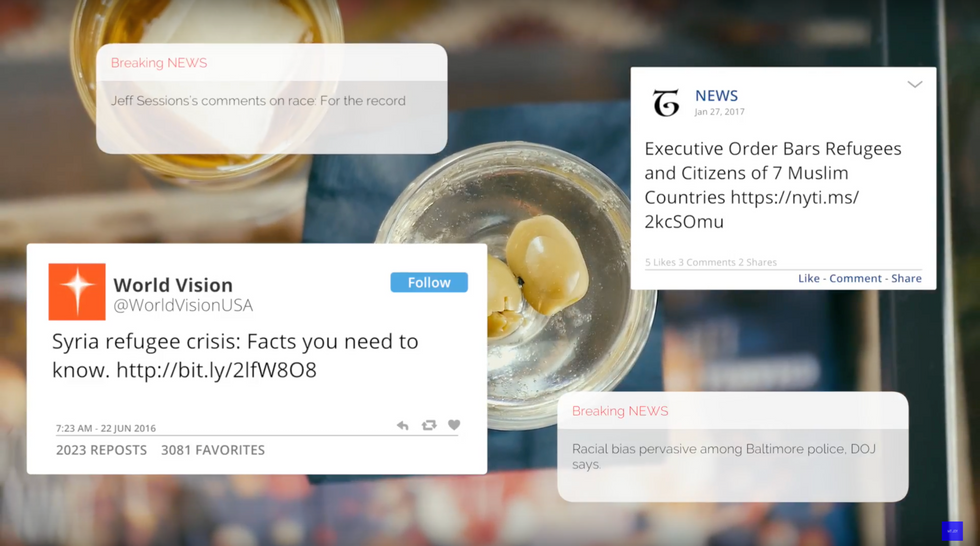 You recently released the video for your song, "Sheep." What was the recording process for that like?

"Sheep" was recorded in our friends living room/bedroom along with "Astrovan" and "Cardinal." It was a fun one to record in that we really worked to create an interesting atmosphere of sounds especially in the intro, which involved a couple different instruments and a bit of trial and error.
The video is incredibly politically charged. What do you think about the role music and art in general in playing in the current political climate in the country?
I think just the music I grew up on and so many of my musical heroes used the art form to say something meaningful. What's happening in America right now politically is extraordinary. To me, music becomes somewhat less important if it isn't aware of what's happening to the people in the audience.
Thus far, you guys have had a lot of success releasing single tracks. Any plan to work on an EP or full-length release in the future?
Absolutely, kind of the nature in which this all got started with Sam and I just making a few tunes for fun, is really the reason why we released the songs individually. But, we are just about done recording our first full-length album. We are so excited to share it, and will be playing all the songs from the record this summer on tour.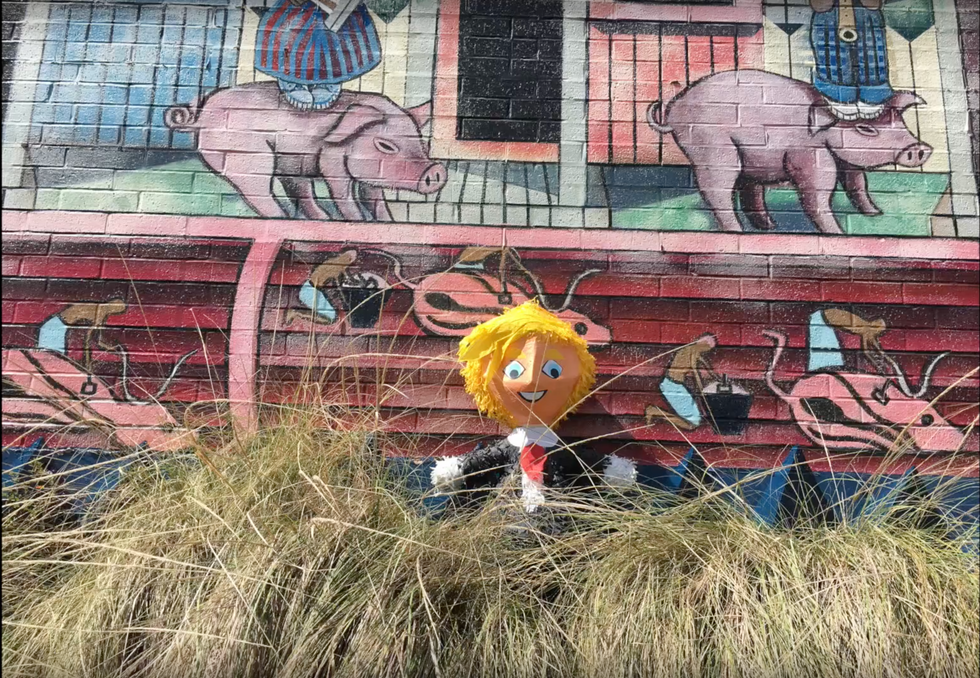 You're going to be on tour for the remainder of the summer, including hitting up some festivals. What are you most looking forward to about that?

I think am just excited to work on becoming a touring band. The four kind of "core members" of the band Sam, Sotiris (drums), Michael (bass), and myself have gotten pretty close and all have great ideas about how to grow the songs live and push the boundaries as much as we can this summer. Also, just pumped to see a lot of the country, and ending the first leg with The Shins in Chicago is pretty exciting for me. I am a really big fan, so that will be cool.
---
---
Rachel A.G. Gilman
is a writer, a radio producer, and probably the girl wearing the Kinks shirt. Follow her on
Twitter
.
Related Articles Around the Web