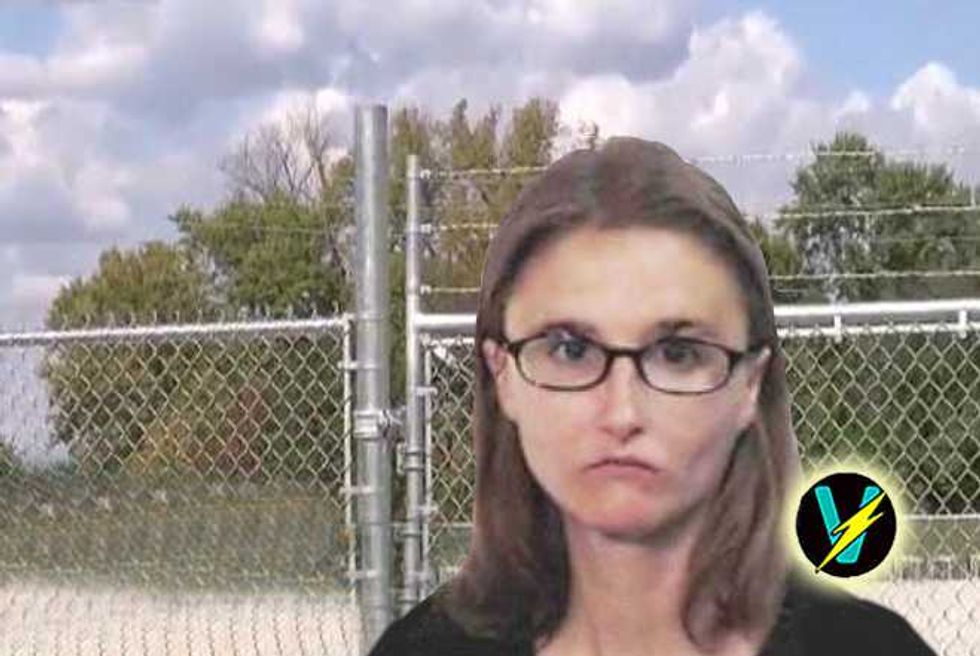 Some people really go all out on Halloween—Jack-O-Lanterns...mock-coffins....dry ice.
Or the dude who thought he'd freak out his neighbors by draping what appeared to be a woman's corpse over his fence. At least that's what  a man walking his dog in Chillicothe, Ohio assumed when he happened upon the spooky site.
Beyonce's Janet Jackson Rhythm Nation Halloween Costume Is ON POINT
However, it turned out that the dead woman hanging from the fence was actually a dead woman hanging from the fence—31-year-old mother of one, Rebecca Cade.
According to Ohio's WKRC, construction workers made the grisly discovery around 8:30 a.m. Tuesday thinking it was a Halloween decoration—and local neighbors had assumed the same thing.
Why The Fuss About A Caitlyn Jenner Halloween Costume?
"I thought somebody was playing a prank on the construction workers and I told my daughter it was just a dummy," one neighbor said. "it was so awful that I thought it was a prank that went too far."
But, it was no prank, it was the results of a truly gruesome murder.
Sexy Donald Trump Halloween Costume—The Wait Is Over!
Police Chief Keith Washburn says Cade died from blunt-force injuries to her head and neck—she had been beaten so badly that she was unrecognizable. A bloody rock "the size of a grapefruit" was found close by and is presumed to be the murder weapon.
Cade suffered from learning disabilities, and neighbors say she was sweet and overly trusting.
"She was very gullible, very easily misled, as long as she thought you were her friend she would do just about anything for you," one neighbor told WKRC.
Halloween Playlist—Music To Get Your Freak On To
Her alleged killer, 27-year-old Donnie Cochenour Jr., is currently being held on a $2 million bond.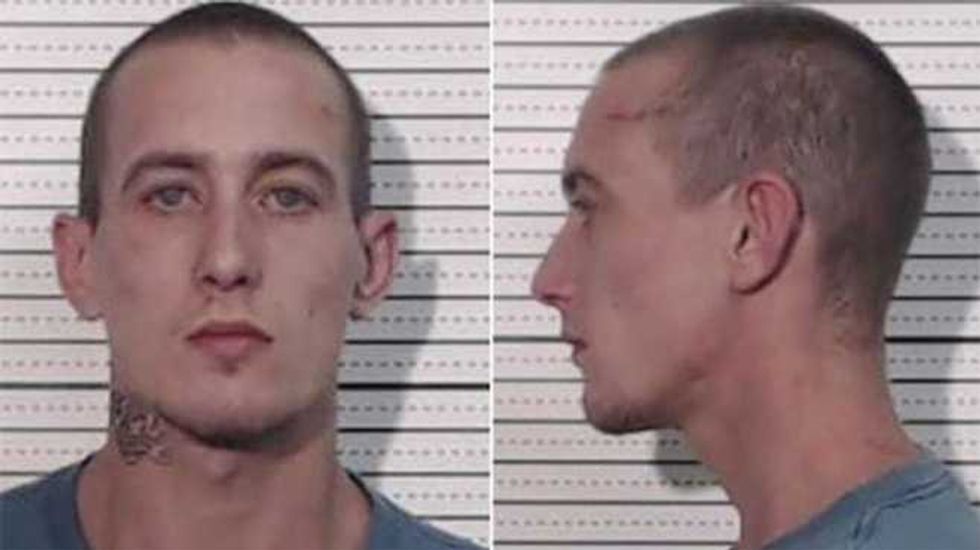 27-year-old Donnie Cochenour Jr. has been charged with one count of murder
Cochenour has purportedly already confessed to the murder and is currently behind bars, on suicide watch at Ross County Jail.
Ross County Prosecutor Sherri Rutherford revealed in Chillicothe Municipal Court on Wednesday that he was allegedly involved in a fight with Cade before killing her. She was apparently trying to climb the fence and escape when she died.
Walmart Forced To Apologize Over 'Fat Girl' Halloween Costumes Category
Cochenour appeared in court earlier this week via video link, wearing clothing designed to prevent suicide attempts. His uncle said he has been "concerned" about his nephew's mental health for several years.