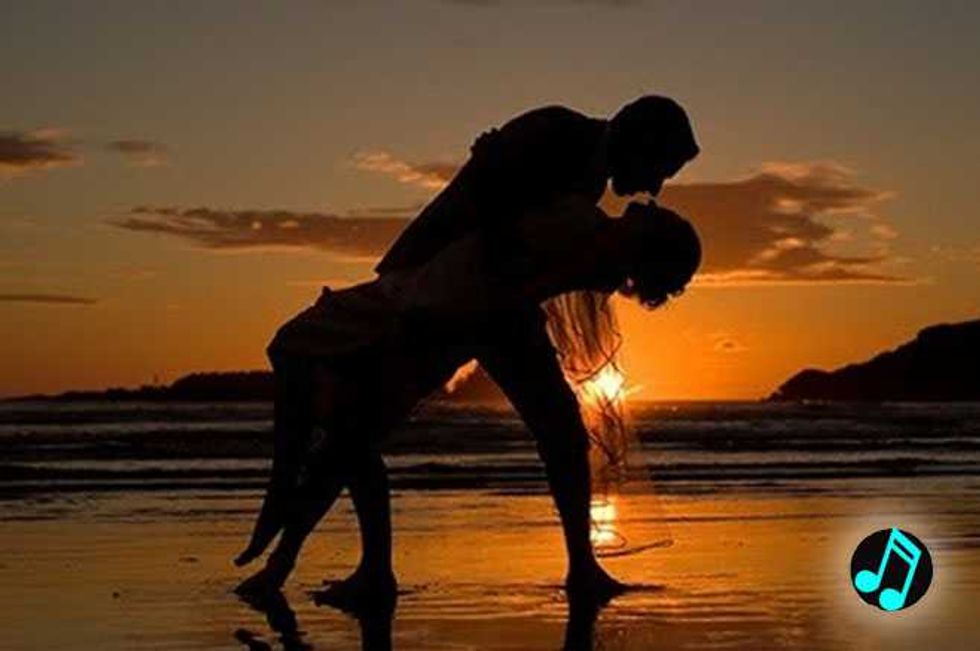 Whether its in your kitchen or spinning about on the dance floor, we all love a cheeky little slow dance.
So many memories are associated with music and nothing evokes misty eyed reminiscing more than the cheesy slowies.
I know for a fact I had my first proper kiss to Spandau Ballet's True back in the day. My mate and I would go to the church hall disco and at the end of the night, us girls would take our gum out and hope the boy we had a crush on had got the message and ask us to shuffle around.  Of course we couldn't even entertain the idea of being the one doing the asking—that would have been just too embarrassing!
I always wanted someone to feel inspired enough by my presence in their life to write something like Wonderful Tonight—maybe I should have taken Eric Clapton up on that date...I'm glad I didn't though, as then I would never have met my husband and literally fallen in love listening to I Can't Help Falling In Love With You, courtesy of Mr Elvis Presley.
Aaaah happy memories.  We've put together a playlist for the perfect slow dance....enjoy.
Coming next week on Music Monday....a playlist in honor of our favorite Real Housewife Brandi Glanville's birthday!
Music Monday —The 10 Greatest Bond Theme Songs
Music Monday — The 10 Best Songs All About Monday
Music Monday —The 20 Best Bob Marley Covers
Music Monday —The Ultimate Chillaxin' Playlist