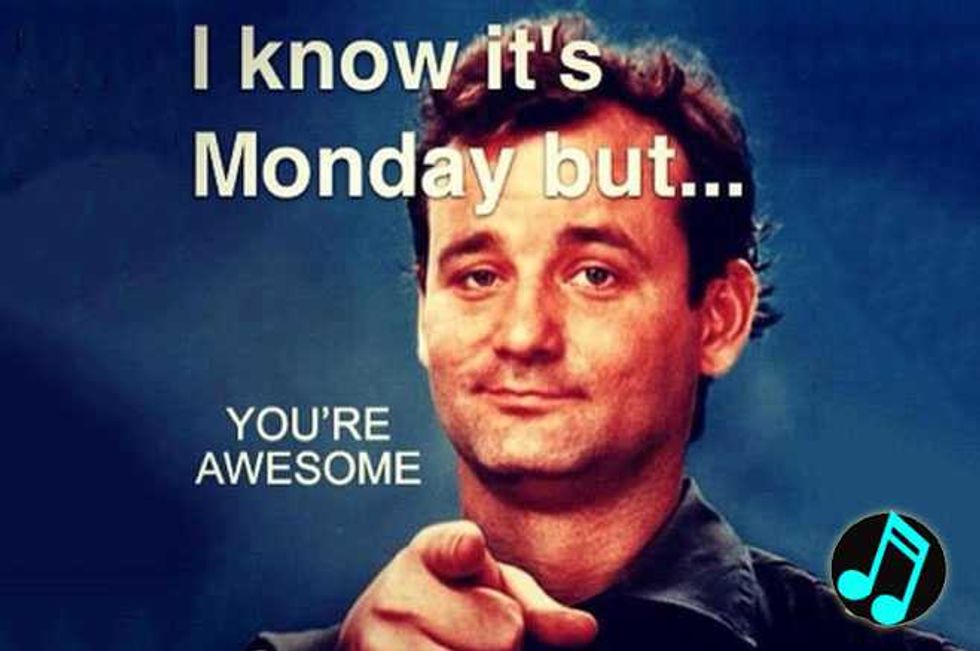 It's Monday morning and that must mean it's time for Music Monday!
We all know Monday's aren't great—trying to drag yourself back into work mode after your weekend downright sucks.
But wait!  Monday doesn't have to be filled with gloom and doom!  We've put together a Music Monday playlist for you to try to give you a little nudge in the right direction—only four more days until Friday!
From the nostalgia inducing Manic Monday by The Bangles to what is hands down one of the best songs ever, Blue Monday by New Order (boy does that invoke some happy memories), sit back, sing along and enjoy.