Top Stories
So maybe we're hopeless romantics after all.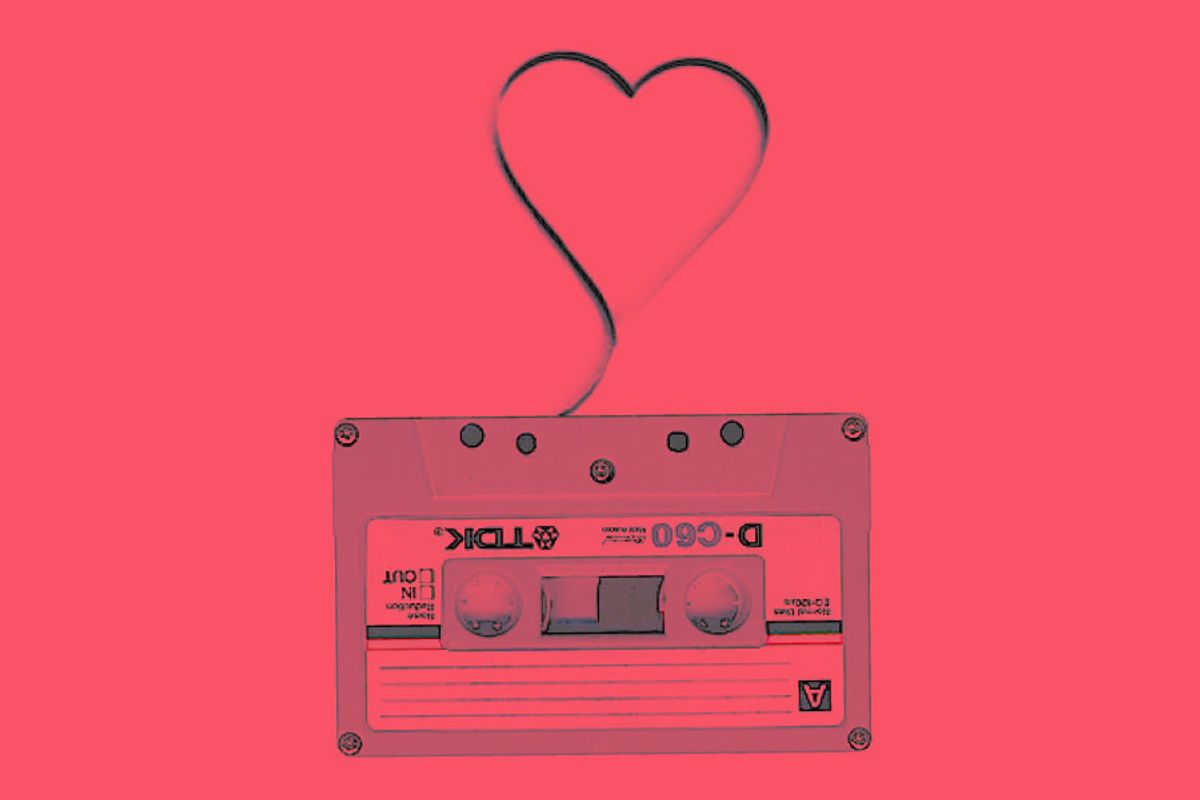 Happy Valentine's Day!
Ok, so maybe I was a bit cynical last week, but as much as I love celebrating being single, I do know that every now and then, a good love song is just what we need. Even if you are celebrating with a loved one or on your own this year, I feel like the romantic vibes of the holiday are contagious and you can't help but smile a little when you hear a song that reminds you of your love: past, present, or future. These are some of my favorite love songs from the sweet to the sexy to the somber. Check it out.
Ariana Grande | "The Way"
This song is perfect for new love. It feels like surrendering to an unsuspected love.
Alabama Shakes | "This Feeling"
Alabama Shakes are pros at writing visceral songs that are totally for when you're in your feelings. This is definitely one of them. Put this on your playlist to wind down with a bottle of wine with your loved one at the end of the night.
The Beach Boys | "God Only Knows"
Growing up on The Beach Boys, this is my favorite love song of all time. It says it all in the hook, "God only knows what I'd do without you." Aw.
Demi Lovato | "Yes"
I love this song because it says what is sometimes so hard to say. It's the perfect musical illustration of what it's like to say "yes" completely to someone. Beautiful + confident.
Ed Sheeran | "Hearts Don't Break Around Here"
I feel like this is the most underrated song on Sheeran's latest album especially after "Perfect" became popular. Although "Perfect" is beautiful, I love the jubilance of this song. I love the themes of trust and faith in Sheeran's lyrics. It's faith that your loved one can be their own person, but still be yours. What's more romantic than that?
Father John Misty | "Chateau Lobby #4 (in C for Two Virgins)"
For the offbeat lovers this song is Father John Misty's version of a love making song. It sounds inherently romantic, but be sure to listen closer to the lyrics to capture all of the quirky details.
Johnnyswim | "You + I"
Johnnyswim is always on the backburner for me, but they're consistently one of my favorites. This song is a powerful anthem of unity between you and your lover.
P!nk | "You Get My Love"
P!nk is one of the best performers of our time. I love her more stripped down songs like this one that showcase the power and emotion in her vocal performance. This one is bittersweet but it hits you right in the feels.
Radiohead | "True Love Waits"
This song got a lot of buzz when Radiohead finally released a recorded version of the song. The song had been performed live over twenty years but only appeared on their most recent album A Moon Shaped Pool. This song is also a bittersweet one. "True Love Waits" is the perfect song for anyone who's had issues with timing and the stars are aligning for this valentine's day.
Sara Bareilles | "I Choose You"
Nothing feels better than when another human chooses you and you choose them. Sara Bareilles captures that feeling of readiness and confidence in this gorgeous song.
Dua Lipa | "Genesis"
This is one of my new favorites by Dua Lipa. This is a song about second chances. Maybe Valentine's Day will inspire you to give someone from your past a second chance.
Rita Ora | "Your Song"
Ever have a song that just makes you think of your person? Rita Ora captures that feeling perfectly in "Your Song" along with a million relatable details.
G-Easy x Halsey | "Him + I"
This song is totally couple goals. It's hot and sweet all at once.
Demi Lovato | "Sexy Dirty Love"
This one is super sexy and perfect to show your loved one how into them you are.
Julia Michaels | "Issues"
One of the best songs in 2017, in my opinion, "Issues" has a ton of personality. Does your lover accept your for who you are and vice versa? Julia Michaels captures that perfectly here.
Niall Horan | "Slow Hands"
This song by former One Direction member Niall Horan is super sexy. Put it on your mix tape to your loved one to show them how badly you want them this Valentine's Day.
Tennis | Matrimony
Tennis is possibly the cutest music duo since Johnny and June. This song "Matrimony" gives me all of the feels.
Eighty Ninety | "Your Favorite Song" Loote Remix
This brother duo is one of our favorites at Popdust! We can't stop listening to the new Loote remix of their song "Your Favorite Song." It's the perfect reflective jam for V-Day. Oh and Taylor Swift loves it too. She put it on her guest playlist for Spotify.
Kyan Palmer | "Can't Help It"
Kyan Palmer recently released this amazing banger that perfectly captures finally falling into something scary or dangerous with someone: risking it all for that love high. What better day than Valentine's Day to take that leap?
Beach House | "Take Care"
This song is very near and dear to my heart. It's so simple but it says something we all want to hear: "I'll take care of you."
From Your Site Articles
Related Articles Around the Web