MUSIC
BREAKING | SCOTUS has passed a revision of the Muslim ban - here are four albums that can help.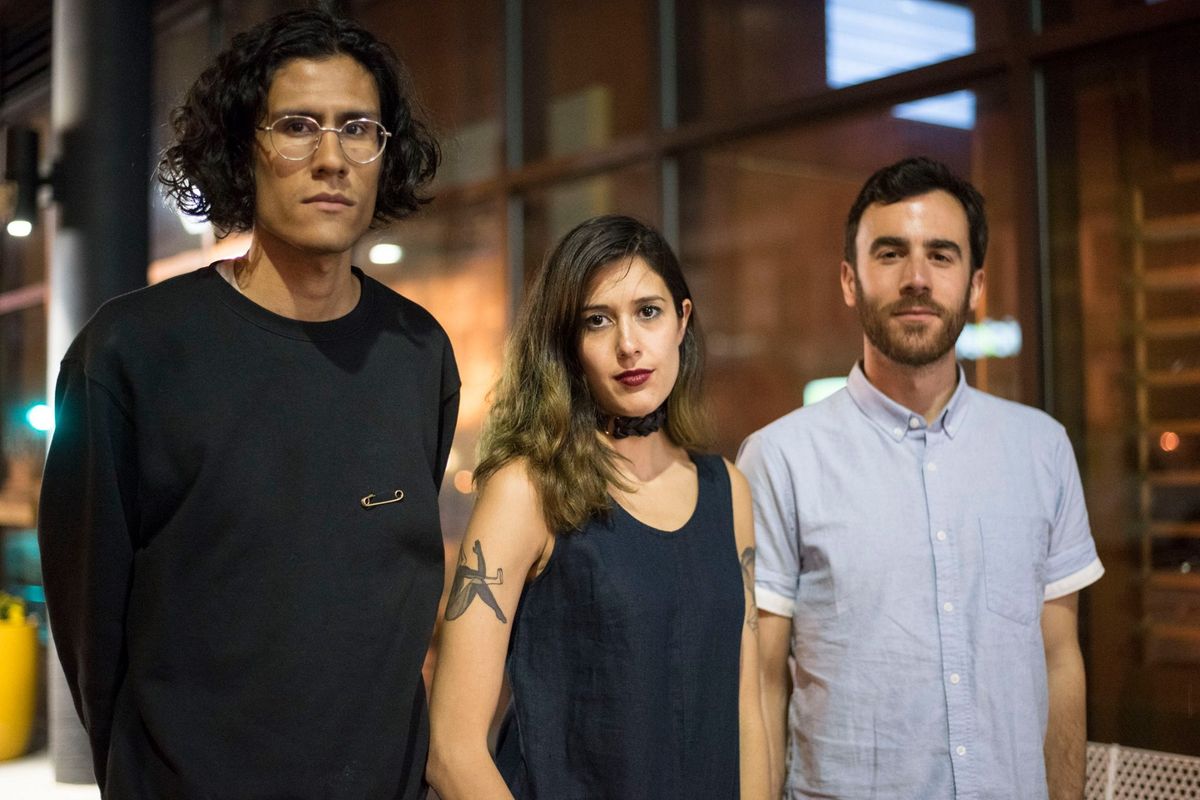 photo via Facebook / Julia Leiby
Emotional release from music is all well and good, but when presidential legislation is not only based on hate and prejudice against a religion but directly threatens the safety and lives of those people and others who are simply on the wrong side of customs, it's time for something a little more concrete than catharsis. (For those who haven't heard, The Supreme Court of the United States recently ruled that it would "largely implement the President's executive order" with small revisions, according to an official statement.)
These musicians are all selling music whose proceeds currently go to organizations who fight to combat the ban and aid those it affects; check it out and remember to read up on other ways to help combat harmful legislation.
---
Anthony D'Amato: Won't You Be My Neighbor?
Benefits: International Rescue Committee. According to their website, the IRC "helps people whose lives and livelihoods are shattered by disaster and conflict to survive, recover and regain control of their future."
Find it: D'Amato's website for $15.
Anthony D'Amato has long been openly critical of President Trump, and has no qualms hiding it. His new EP is just a continuation of his relentless stance against the bigotry of the Trump administration, and it's already making waves. The leading single, a reimagination of Woody Guthrie's classic "This Land is Your Land," premiered on Rolling Stone. The EP features several original songs and other covers, all done in D'Amato's stunningly sincere folk rock style.
---
Half Waif: "Cary," from So Many Singing
Benefits: International Refugee Assistance Project, which according to their website "organizes law students and lawyers to develop and enforce a set of legal and human rights for refugees and displaced persons."
Find it: listen to "Cary" and preorder the full album on Bandcamp - $10 or more for the digital album, and $15 or more for the cassette.
This is a single song from an upcoming collaborative album So Many Singing which features nearly 50 indie powerhouse artists including Fern Mayo, LVL UP, Forth Wanderers, and Ratboys. It will be released on Ruination Records, and will also have an album release show at Baby's All Right (tickets here) whose proceeds will go to Make the Road New York, whose mission according to their website is to "[build] the power of Latino and working class communities to achieve dignity and justice through organizing, policy innovation, transformative education, and survival services." Half Waif's involvement in the charity album is a little more than obligatory - frontwoman Nandi Rose Plunkett is the daughter of an Indian refugee from Uganda. Her track is a sparse, solitary rumination on growing up.
---
Pinegrove: Elsewhere
Benefits: Southern Poverty Law Center whose mission according to their website, is "[to use] litigation, education, and other forms of advocacy, the SPLC works toward the day when the ideals of equal justice and equal opportunity will be a reality."
Find it: Pinegrove's Bandcamp for name-your-price
Released on the day of the inauguration of President Donald Trump, indie rock darlings Pinegrove's album Elsewhere is a "thank-you" letter to all their fans, penned after they had just completed a year of touring that included over 200 shows nationwide. On the album's Bandcamp page, the band wrote "This tour took us across the United States through the days leading up to the 2016 US election, election day, & the aftermath. We felt consequently that it's an especially good time to do what we can to promote love & equality."
---
indoor/indoor: suburban lakes
Benefits: also the International Refugee Assistance Project
Find it: indoor/indoor's Bandcamp for $6 or more.
Richmond, VA-based indoor/indoor released suburban lakes shortly after it was announced that Trump had won the 2016 presidential election back in November. They were ahead of the game, so to speak, not even waiting for inauguration day to start their resistance. The album is a lo-fi musing on the desperation and living in an era of strife. Lyrics include the poignant "I'm pretty sure all my friends are dead or out dancing."
---
Rachael Sage: The Tide
Benefits: American Refugee Committee. According to their website, the ARC "works with its partners and constituencies to provide opportunities and expertise to refugees, displaced people and host communities."
Find it: Rachael's iTunes
Rachael Sage's EP came out this February in the wake of global protests and demonstrations against President Trump and his various policies, executive orders, and otherwise reprehensible actions. Sage tackles the Orlando Pulse shooting, Holocaust survivor Elie Wiesel, and the Syrian refugee crisis with equal fervor. In the press release for her album, Sage wrote "Like so many of my artist peers, each of these intense and often overwhelming situations sparked so many emotions and crystallized my need to respond musically in a more traditional, folk-driven way. At their essence, these are protest songs I wish I hadn't had to write."
---
If this list seems woefully incomplete to you, please feel free to reach out to Hailey at haileynuthals@gmail.com and let her know. Additions and updates will be made as necessary.
---