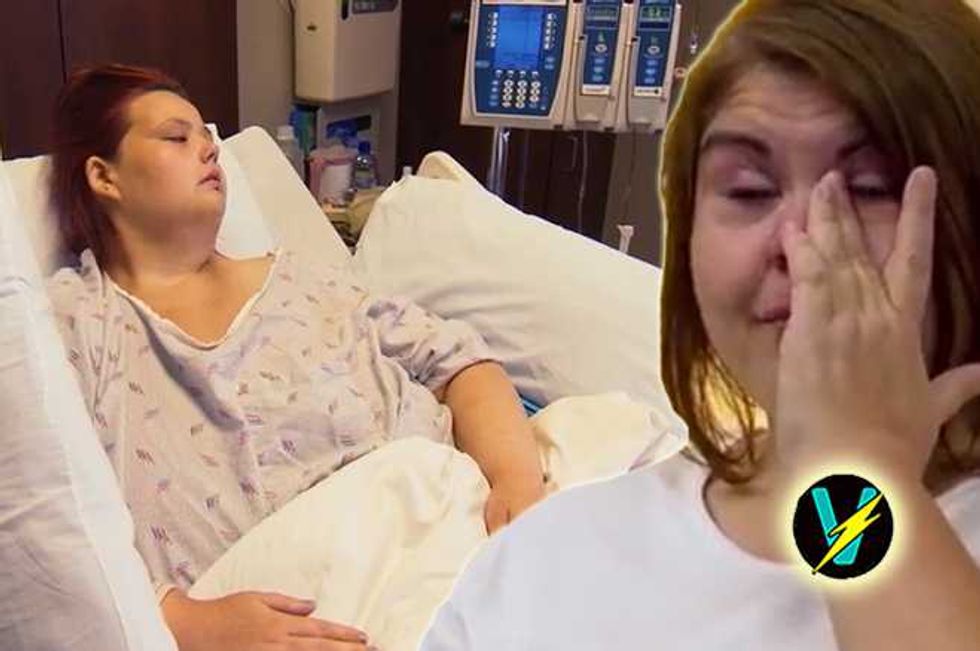 TLC's inspirational hit show My 600-LB Life returns for a whole new season tonight.
Season 3 kicks off with a Where Are They Now special, where we get to revisit Zsalynn and Christina from season 2—Popdust has sneak peek video and photos.
Showing that getting to the point of surgery, and undergoing the potentially dangerous and painful procedure of a gastric bypass, is only the very start of their ongoing battle of the bulge—both Zsalynn and Christina are struggling considerably still, two years into their weight loss journey.
However, it's soon apparent that the two women are struggling for very different reasons, though both equally as painful and difficult to overcome.
Zsalynn has dropped a remarkable amount of weight from when we first met her last year, and is now fully mobile and independent—however, despite her physical improvement, Zsalynn is struggling emotionally with cripplingly low self esteem and zero feelings of self worth.
During a visit with her therapist, Zsalynn breaks down in tears as she confesses all she wants is for someone to love her, but she knows how "stupid" that sounds.
It is truly heartbreaking stuff…… and Zsalynn, if you're reading, you are BEAUTIFUL and you deserve to be loved fully and completely.
Meanwhile, Christina has suffered a medical setback after collapsing and having to be rushed to the hospital, where the doctor discovers her weight loss surgery stitches have split, causing the 20-year-old immense pain and suffering.
Not surprisingly, the physical pain also causes an emotional crisis for Christina as she worries she will never achieve her health and fitness goals and dreams.
Watch sneak peek video of both Cristina and Zsalynn's updates below, then check out Popdust's gallery—and tune into TLC Wednesdays at 9PM ET/PT for all new episodes of My 600-LB Life.