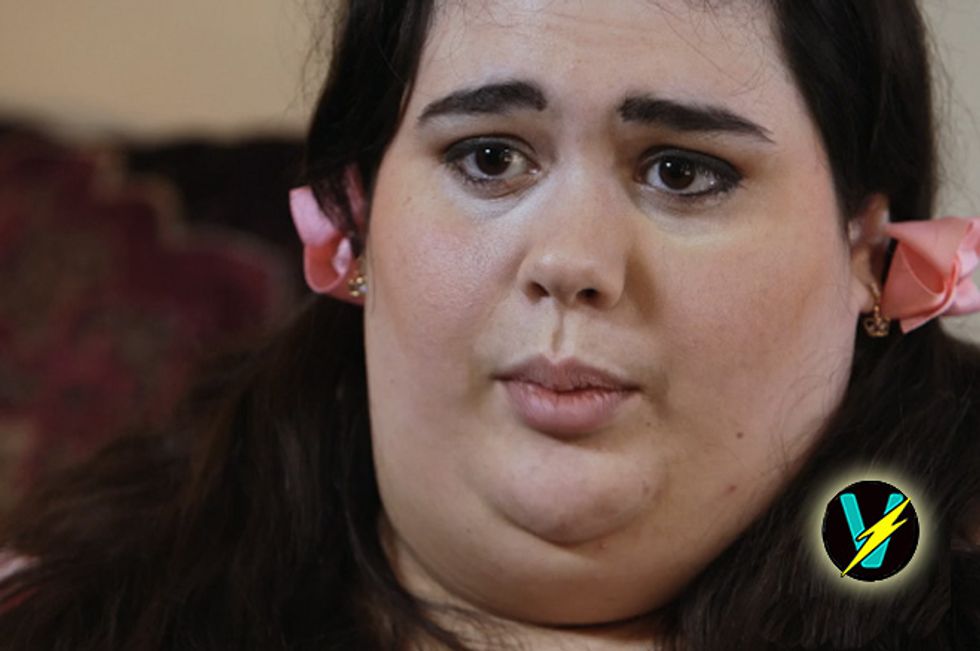 In tonight's episode of My 600lb Life, we meet Amber, who is over 600 lbs at just 24 years old.
The poor girl has to rely on her family and boyfriend for every small thing, and is convinced if she doesn't make chances she will lose her life.
Amber is so helpless she still lives at home with her parents, an admitted shut-in because she can't bear people staring at her and judging her when she leaves the house. She has been battling her own body since she first started gaining weight at four years old.
Weight loss surgery will mean Amber can get her life back - so she can travel, marry her boyfriend, work, have children.
But until she fixes her mental issues, the physical won't matter - she even admits she eats and eats even after feeling completely full. Can she overcome her demons and win the battle?
Watch Popdust's sneak peek of My 600 lb Life and don't miss the full episode tonight at 9PM ET/PT on TLC!