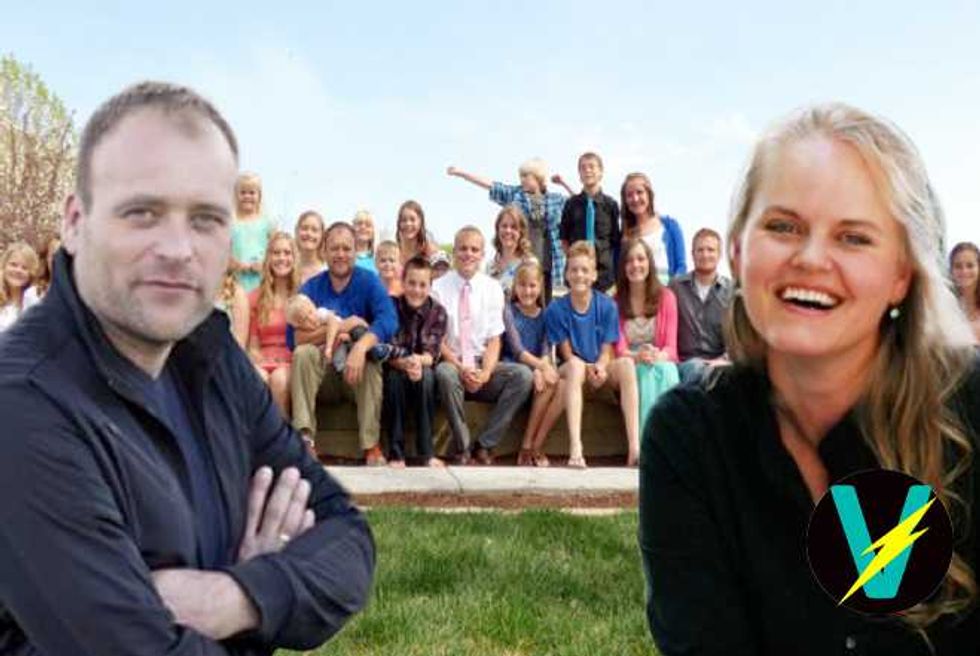 Brady Williams and his five wives sit down for a candid tell all with NBC's Tamron Hall to talk about everything that happened on camera and behind the scenes on this past season of their hit TLC show.
During the hour long special, wife number five, Rhonda, opens up about the emotional rollercoaster she has been on this past year as she deals with the possibility of breast cancer—Popdust has exclusive sneak peek video.
No topic is off limits as the family talks about the challenges and rewards of life in a plural marriage, the wives competing for Brady's time, adding new members to the family, those infamous "safe talks," and everything in between.
As previously reported, for those who haven't watched the show, My Five Wives documents the day to day lives of Brady Williams, his five spouses, and their combined 24 children, who all live together on their large family property outside Salt Lake City, Utah.
From TLC:
Following as [Brady] balances the needs, hopes, frustrations, and fears of each wife along with his own, the [show] offers a candid and open look at this controversial lifestyle, and goes behind closed doors to share the intimate details and complicated decisions they have to make as a larger than average family.

 

Believing in equality for everyone and a God who loves and accepts all — a belief system Brady and his family call progressive polygamy — the Williams family emphasize that their choice to be together is more about their mutual love and commitment than it is about religion.

 

Though their beliefs and their decision to leave their church have led them to be shunned by their community and estranged from many family members, the Williams believe their sacrifices are worth it.
Watch the hour long special My Five Wives Tell All Sunday, May 11 at 10PM (ET/PT)