Top Stories
The synth-pop mastermind readies his latest project and discusses his personal journey and songwriting.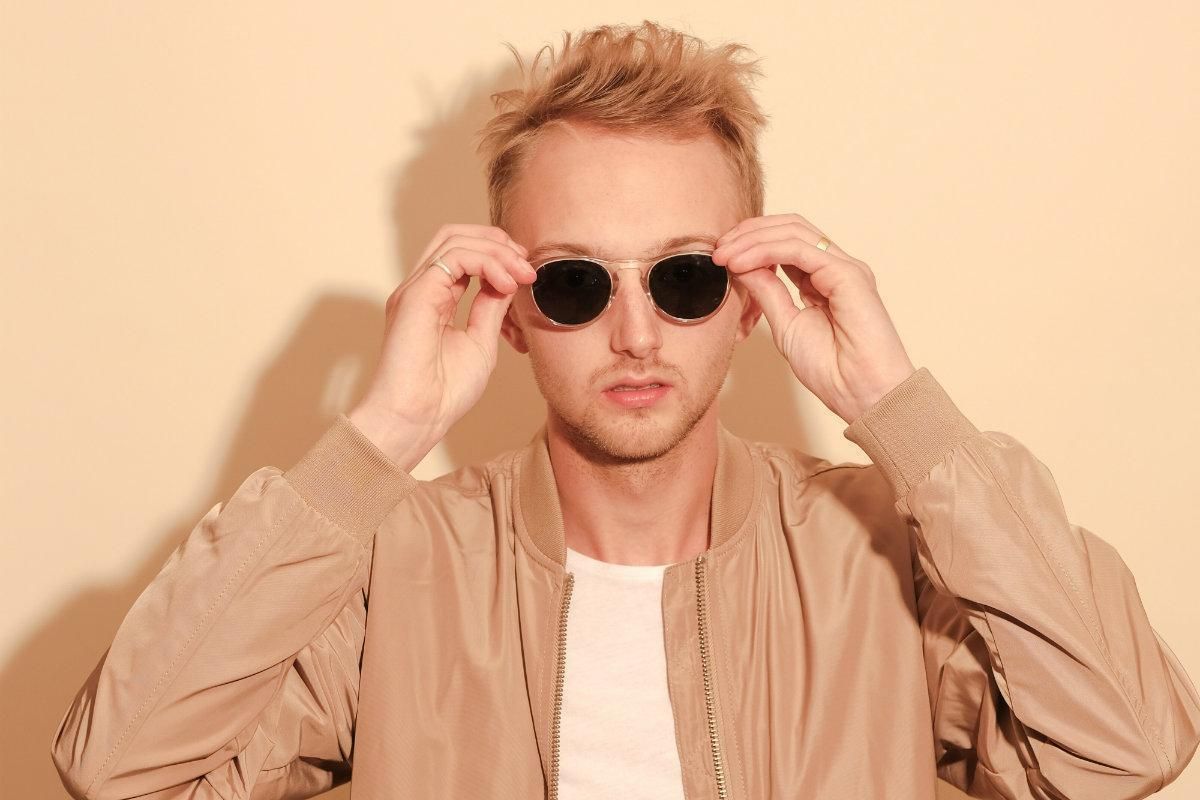 Connor Dwyer
Ben Eggebrecht, known by his stage name My Red + Blue (a clever juxtaposition of the sunny California style and Nashville's grittier songwriting), paints a beautiful scope of nostalgia, soldiering on in his career and love on his latest EP. Keep It Moving sees the Nashville transplant piercing his own skin down to the bone, to uncover some bloody hidden truths. "I think we gotta let it go," he surmises on the title cut, a suitable way to undress the EP from the start. "Inch by inch, we're moving closer. I think we're closer than we know."
That lyric becomes a thread line, in so many terms, for the entire project, doused in the youthful, naive glow of his childhood--he juggles various degrees of introspection which then turns outward to the bright lights, shiny pavement of Nashville and its stars. Sometimes, that thread breaks; sometimes, it loosens like a noose around his throat. But it is always as a way to reach a heart-pounding climax and revelation of his own worth. "I don't want it but I need it," he later unwinds on "Good as It Gets," a moody and pensive banger. "For the first time, I can't leave. Got me down, got me believing that your love is all I need." It's an evident narrative about romance, but the interplay of his own journey through the storm is a compelling comparison. "[This EP] is a little bit all over the place. When you're in a writing session, you chase a muse," he tells Popdust over a recent phone call. "Wherever it takes you, that's what the song ends up being. The first track is very much about my experience with a music career. In a way, it's about working a full-time job and taking that leap. It can definitely be tough."
As Keep It Moving chugs along, there is a slow, smoldering burn which begins to blister through its charred embers of electric synths and hot-to-the-touch EDM. "Hold on to the Feeling" clutches tightly and abruptly to that raw intensity of a dance floor, when emotions are running high and the buzz of life (and probably booze) hits a fevered pitch. But underneath the layers of euphoria, there is a country-bent story unfolding, ironically enough. "No time to waste. Running out of daylight. Take my hand and hold it tight. The glow of the sun, setting the mood right. You're the one thing on my mind," he adorns. Later on the chorus, the southern inflections seep out further. "Like a summertime romance, two kids in a slow dance. Like the changing weather, happens all too fast. You got me believing we could freeze time with a feeling," he sketches a vivid portrait of middle America, without even realizing it.
"My earlier work, I was much more of a storyteller. Over time, I've learned to tell stories while also being somewhat vague. I like being specific, too, but I think there's a time and a place for it," he says.
My Red + Blue's latest creation follows a sequence of projects released the past few years, including last year's b-sides collection. "The first EP [2013's 'The Start') was very band-oriented. I worked with the same producer for all five songs. I did a little bit of co-writing. That's the nature of how Nashville works. One of the songs we recorded live in a studio. It was very much how I had always picture a record being made," he says, reflecting on his trajectory so far. "The next EP [2015's 'Closer Now'] was a little more producer/track/program-driven. Then, the EP [2016's 'Can't Get Enough'] after that was a [compilation] of b-sides, sort of a mix of a number of different things I had written for TV and film."
But Keep It Moving "is super timely because Nashville has a real cool thing going on in pop music right now," he remarks. "There are so many really talented producers and writers doing pop really well. I really wanted to dive into that world even further. Stuff I had done in the past was a lot more band-oriented. I grew up listening to pop music. That's always been the backbone to my writing. I decided to work with three different producers [Nathan Spicer, Geoff Duncan, Ruslan Odnoralov] on this EP that I was a fan of. I wanted to take advantage of where Nashville is now. I wrote with a number of different people on this EP, as well. Four different people mixed it. I wanted this project to be truly collaborative."
"I've been in Nashville for close to eight years. I went to Belmont and graduated in 2013. Then, I worked at a record label for about a year. I pretty quickly realized that as an artist myself that it was tough to work for 20 or 30 other artists, as opposed to my own stuff. I took a leap of faith and have been on the grind ever since," he says. Originally, he had plans to move out west to Los Angeles to nourish his roots, but as Nashville began changing, he saw an opportunity to crest the wave of movement, so to speak. "I went to Belmont with the full intention of moving to LA immediately upon graduation, or even before. They have a program where you can intern in LA. A lot of students do that and end up staying out there."
"Because I am a pop artist and writer, I definitely saw myself doing that. I love the coast and ocean and I'm inspired by the landscape, the people. There's a cool energy about California. Nashville and LA are becoming almost interchangeable, in terms of the music scene. I've watched that happen in front of my own eyes over the past few years," he says. "There are so many people who are either moving from Nashville to LA or vice versa...or they are splitting time between the two. It's all bleeding into one. Nashville is just a great central location. I love the people here. I'm married and my wife owns a business here, so logistically, it makes sense. Honestly, if it weren't for that, I would be here still. I spend quite a bit of time in LA, but Nashville just feels like home."
While he had been toiling away and working with countless different producers in the Nashville scene, things never quite lined up with what he wanted to do or say next. "I really felt the need to put music out this spring. As an artist, I get impatient. There's definitely something, too, to taking your time. That can be smart, depending the type of artist you want to be," he says. "I have friends who spend years working on an album and then, they release it. There's nothing wrong with that at all but I'd rather put out more music and keep learning. Hearing feedback, being able to put a project behind you and playing the songs live is super inspiring. The more you put into it, the more you get out of it. I basically picked five of the songs I was working on, which happened to be these five."
Keep It Moving officially arrives on Friday (March 31), but already, My Red + Blue is eyeing his next chapter. "I'm booking shows for the summer and fall. That's about all I can say at this point. I do have another single to be released, too. It's a stripped version of an unreleased song that I played on tour last year. I'm looking to release a lot of music this year," he teases.
The singer-songwriter then gives Popdust a track-by-track breakdown on the remaining four cuts (outside of the title track and EP opener, which he discussed previously) below:
"As Good as It Gets": My friend Nathan Spicer produced that one, along with "Keep It Moving." We started writing this one about two years ago. When I worked with Nathan, since we're already really good friends, we view our co-writes as lengthy hang sessions and catch up and let ideas naturally come to us, as opposed to approaching it as a business--which I do with co-writers I'm meeting for the first time. There's a different relationship there. Nathan and I chase things for the sake of art, not business. He's got a studio at his place with an upright piano. So, we'd play little parts and fiddle with different things and go through samples. Usually, we come up with a tagline and build the song around that and one chord progression.
"Me + You + The Night": I wrote this one with Ruslan Odnoralov and Dalton Diehl. Ruslan also produced the track. I've always been a fan of Dalton's music, too. He's got a project called Young Brother. I think now, though, he's going by his own name. He's one of those guys in town who is a phenomenal pop writer, really great at melodies and works really quickly. I just love the vibe of all the stuff he'd put out. So, I wanted to write with him and Ruslan because they work a lot together, too. Ruslan is one of my favorite producers in town. He's worked on a lot of things for artists who I am super inspired by. When you get in a room with two people who inspire you, it inspires you even more. Ruslan had already built a lot of that track, like the guitar parts that go throughout the whole song. We basically top lined over it. A lot of people have been saying it reminds them of Third Eye Blind, melodically. I find that to be a huge compliment.
"Hold on to the Feeling": I met Geoff Duncan at a Spotify party here in town. He's from New Zealand, and he moved here a couple years ago to chase the pop producer dream. He's crushing it right now. We got together to write for the first time. Sometimes, when I go into writes with producers I love, I'm like "let me hear the ideas you have and if you have any tracks built and can work off of." I love doing that, writing lyrics and melody over something that's already been created. He had built the synth stuff in the verse and the chorus groove. We finished the track in a day. I went home with it. We didn't get another write on the books for another two or three months. So, I sat with it for awhile. I have a home studio setup, too, so I would sing to it and try to see if anything cool was going to come out of it. Eventually, I came up with the chorus melody. My ideas are very driven by nostalgia, and this song is very much about that and making the moment last with somebody you're close with. Too, it's very much about being a kid when things are innocent and beautiful. I came up with the chorus lyrics first and built the verses around it. Geoff helped with the lyrics, too. It was very collaborative.
"Beautiful Life": That's another Geoff worked on, as well. We actually wrote and recorded it in a week and a half. It was the last addition to the EP. It was almost going to be a four-song EP. We were just really excited it. It was one of those things where we worked long days to get it done, to meet the deadline for the EP. We wanted it on there so bad. It's a really cool way to end the project. I think I did this subconsciously but when I was picking the tracklist, I guess I didn't realize there was a build, a succession. It starts kind of chill and vibey for the first two songs; then, the third song has a little more movement and energy; the fourth song even more so. Then, this one is an epic ending, like tying a bow on the package. Again, there is some nostalgia in the lyrics and in the feeling of the song, in general. It's a very simple song, too.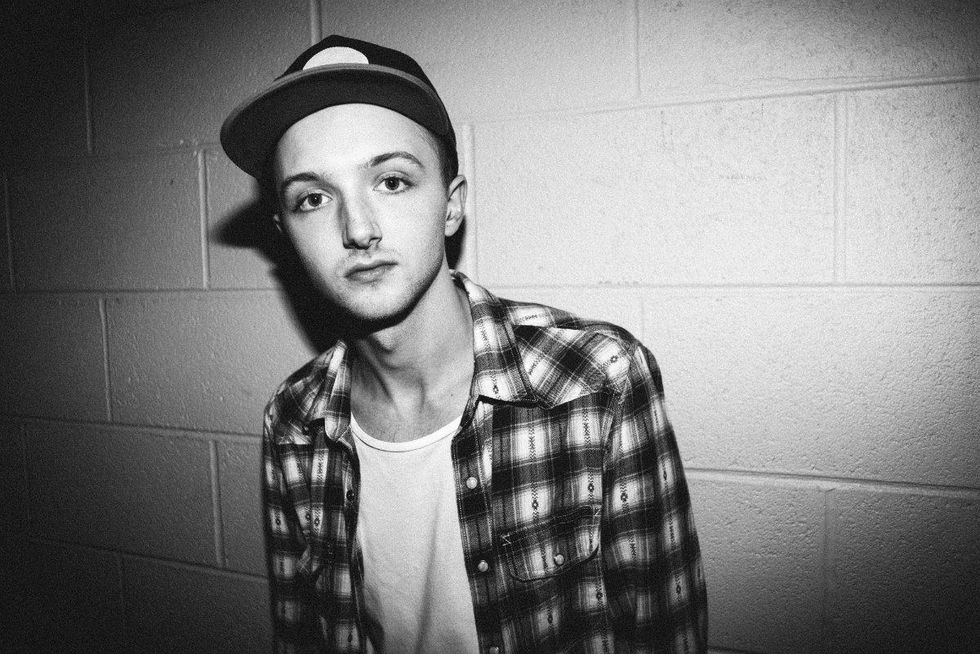 David Donahue
---
READ MORE ABOUT MUSIC...
Sexism in music: from Linda Ronstadt to Smoke Season
Premiere: Josef Bamba remakes Rupee's 2004 hit "Tempted to Touch"
Premiere: Count Vaseline counts up all the "Bodies" in new track
---