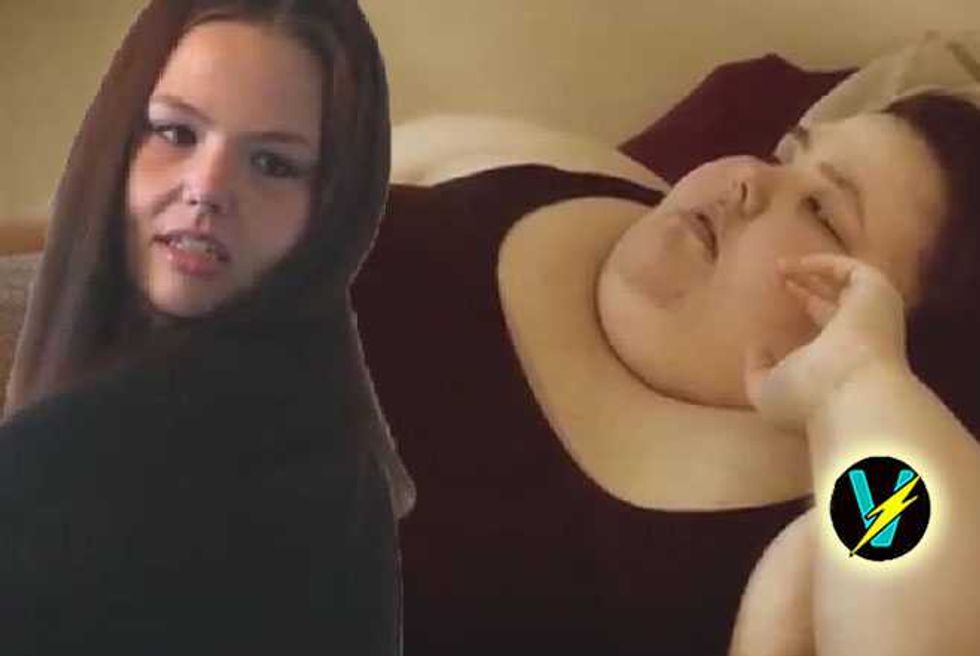 My600LbLife Christina
On tonight's episode of My600LbLife—Where Are They Now? We get to check in on Christina.
Christina has dropped an absolutely incredible 300Lb—and her extreme weight loss has revolutionized her life.
As Popdust previously reported, when her story was featured back in 2014, Christina's weight had ballooned to over 670 pounds.
My600LbLife—Ashley Drops 400Lbs Then Slams Into Weight Loss Wall
The then-23-year-old hadn't left her home for two years due to her size, and was reliant on her husband Zach and her mom, for her everyday needs.
Confined to a wheelchair, couch and bed 24-7, Christina's depression sunk to such bad depths that she had even attempted to take her own life.
In a last ditch effort to save herself, Christina underwent weight loss surgery—and, to say the result has been amazing, would be an understatement.
My600LbLife Milla—Bedridden 700Lb Mom's Five Kids Are Her Caretakers
However, as many learn the hard way, surgery isn't the be-all-and-end-all when it comes to keeping the weight off.
Christina committed—and stuck—to a radical change in eating habits though, and her new healthy diet combined with the surgery, has resulted in her 300Lb weight loss.
She also divorced Zach, after determining he was an enabler when it came to her overeating—and she is in a new, loving relationship, with a long time friend.
My600LbLife—Food Addiction Has Wrecked Randy's Marriage And Life
Christina looks absolutely amazing, and, it would seem, from the outside, that she has every reason to be loving life.
But, her depression has returned once again, and, despite her extreme weight loss, she still views herself as "the fat girl."
You can watch sneak peek video of tonight's episode below, and tune into TLC tonight at 9/8 central to watch My 600Lb Life—Where Are They Now—Christina
For more entertainment, music and pop culture updates and news, follow Max Page on Twitter