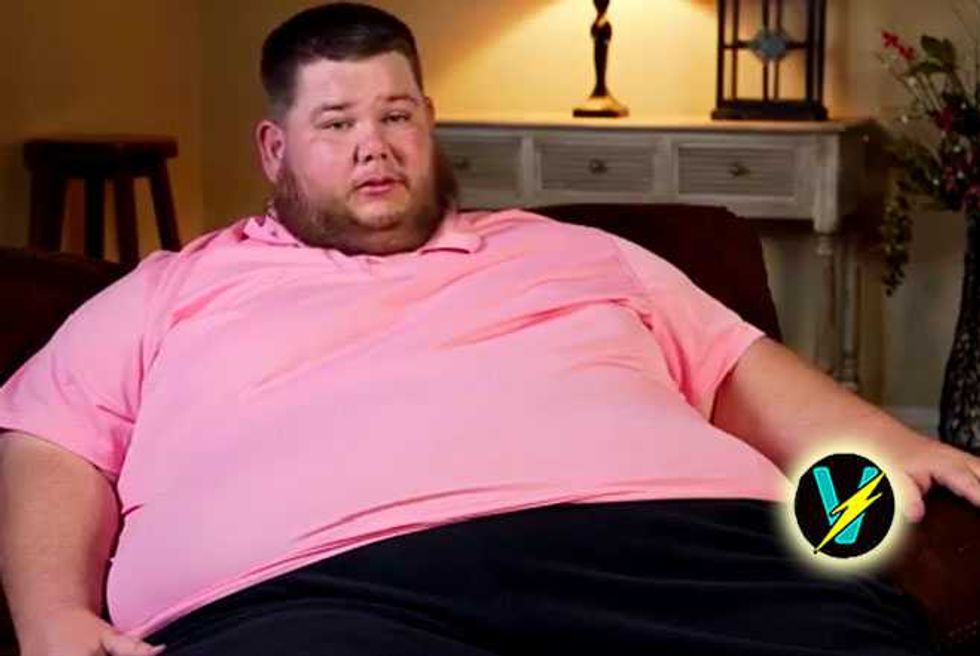 My600LbLife randy food addiction My600LbLife Food Addiction Has Wrecked Randy's Marriage And Life
Tonight's new episode of My600Lb Life focuses on the story of Randy—an ex-high school football player with a food addiction that's wrecking his life.
From when he was a very young child, Randy's father has encouraged his son to eat—and all the time he was playing football, Randy's size worked in his favor.
My600LbLife Milla—Bedridden 700Lb Mom's Five Kids Are Her Caretakers
Sedentary life 
My600LbLife randy food addiction
However, when he left school and started working full time, Randy continued the bad eating habits he cultivated as a child.
And, not surprisingly, without the regular exercise, Randy quickly began piling on the pounds at a terrifying rate.
He now tips the scales at over 650Lbs, his food addiction is out of control and is wreaking havoc on his body and quality of life.
My 600-LB Life—Chay's Terrified He'll Die If He Doesn't Conquer His Food Addiction
A life destroyed
My600LbLife randy food addiction
It has led to the demise of his marriage, it has destroyed his relationship with his daughter, and now it threatens to possibly end his life too.
Randy is desperate to gain control of his life once again, so he embarks on a radical diet in hopes of being approved for weight loss surgery.
My 600-LB Life—Laura Struggles To Conquer Her Demons, Turn Life Around
But, for someone who has survived on a fast food, high calorie diet throughout his entire life, it's a struggle to make such a drastic change.
Temptation everywhere
My600LbLife randy food addiction
There's fast food temptation everywhere—will Randy be able to resist, buckle down and shed the pounds?
Or, will a lifetime's worth of bad habits be too hard for Randy to overcome?
My 600-LB Life—Suicidal Joe Heads To Therapist In Desperate Bid To Save His Life
Find out by watching tonight's new episode of My600Lb Life—and check out sneak peek video right  here on Popdust.
Then tune into TLC at 9/8c to see My600Lb Life—Randy's Story.
My600LBLife—Marla Is Eating Herself To Death
For more entertainment, world, music and pop culture updates and news, follow Max Page on Twitter