If you think you recognize her, you probably do. Her name is Nadia Lanfranconi.
The Italian actress/musician has appeared on Criminal Minds: Beyond Borders and Entourage. She recently released her music video for "Italian Country Song," directed by Andrea "Vonjako" Giacomini.
Born on the shores of Lake Como in Italy, Lanfranconi began writing and releasing country music in 2008, dropping her debut EP, Bad Story. Because she's a true country believer, Popdust spoke with Lanfranconi for one simple reason: to find out how and why an Italian actress became a country singer.
How would you describe yourself?
Crazy. I'm kidding, that's how my friends describe me. I've learned anything is possible so I keep myself open to possibilities. A people person. Love awkward moments, I think they're funny cause you get to say that line: "Oh, this is awkward..."
Nadia Lanfranconi "Italian Country Song" youtu.be
What is the most trouble you've ever gotten into?

Thinking… Well, I was mistaken for a criminal a few months ago and 4 cops plus choppers showed up pointing their guns at me and the director of the "Italian Country Song" music video in the car, he was dropping me off from shooting my previous video which is the only kind of shooting I'm interested in. I was surprisingly calm and was able to clarify the misunderstanding quickly but definitely didn't sleep very well for a while after that.
How did you get started in music? What's the backstory there?
The backstory is that I participated in a big TV singing competition when I was 4-years-old in Italy called Zecchino D'Oro because apparently I was obsessed with music, according to my mom.
What's your favorite song to belt out in the car or the shower?
Lately, it's been "Pull You Through" by Maggie Rose.
What singers/musicians influenced you the most?
Ryan Adams, Sheryl Crow, many '60s hits, Social Distortion.
How do your influences affect and shape your approach to music?
I think it's an energetic process that naturally happens, like anything in life, you gravitate towards anything that resonates with you for likeness or opposition. With music it's a gut feeling, it's a hit or miss, you like whatever you like, no need to overthink it, actually no need to think at all.
Where do you find inspiration for your songs?
I don't believe it's something you find, it's something that finds you. The more you stay connected to a higher source of energy, the more opportunities to be found by the muse.
How did someone from Italy become interested in country music?
How did Schwarzenegger become Governor of California? LOL. I don't have an answer, against the odds that sound made it to my ears at some point and never left. A mystery we will never solve!
What inspired your new single/music video "Italian Country Song?"
I was telling a friend how odd it was and wondering how I could explain to people my passion for country music and she just simply told me to write a song about it, so I did!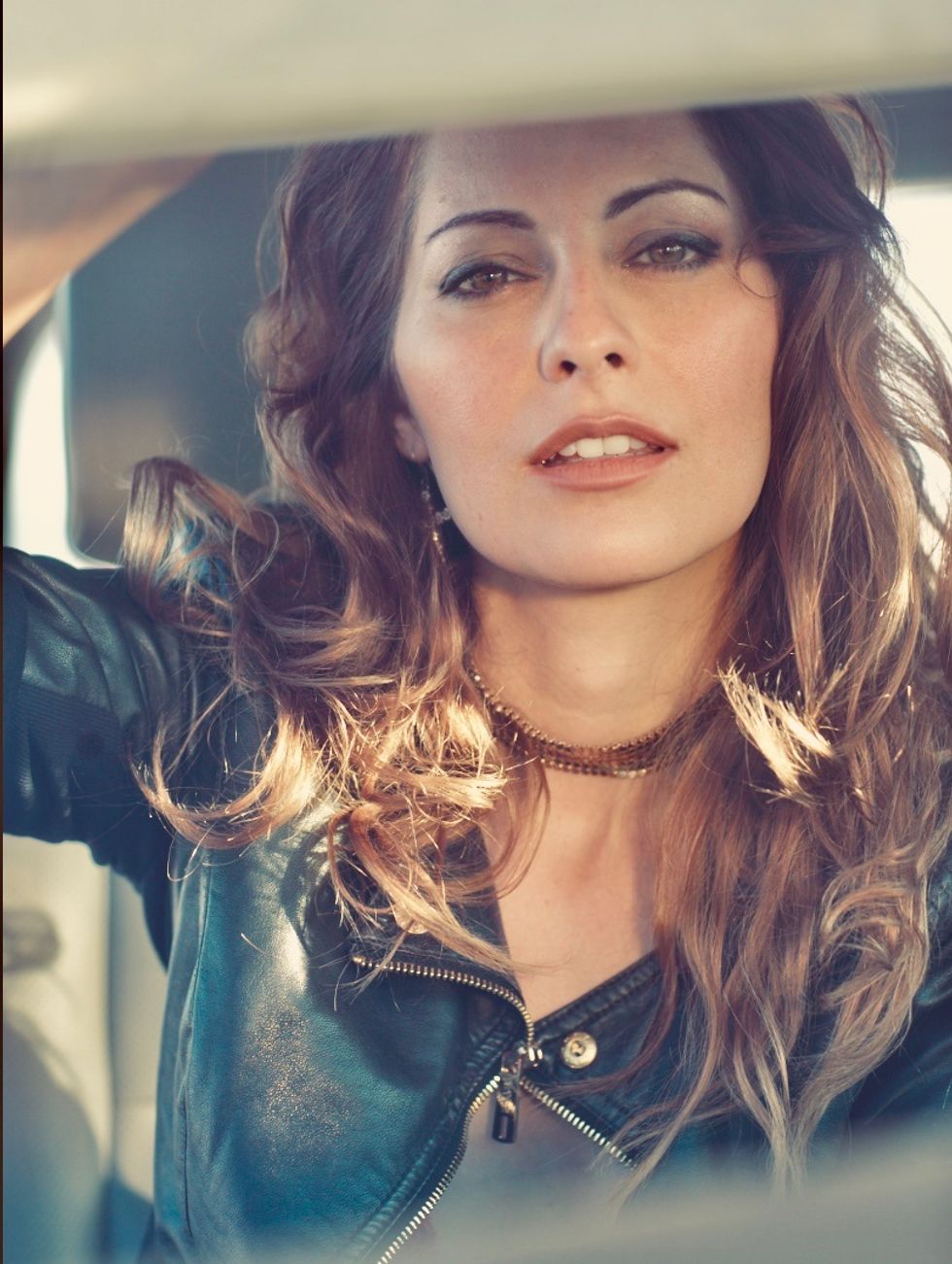 Nadia LanfranconiPhoto Courtesy Nadia Lanfranconi
You're also an actress. Which discipline do you prefer, acting or singing? And why?
They're different, I can't compare the two. They bring out different parts of myself. Music is more present in my heart. It's where I can feel the healing coming from. Acting feels more like exploring.
Is it difficult to balance two distinct careers?
Like anything in life, as long as you balance yourself, the rest will move accordingly.
Are you working on any new songs?
Yes, I'm recording a new song in the studio now, something more emotional.
What's next? Another album or a tour?
A tour would be good, let's see what God has in store for me. I stopped fooling myself thinking I'm in full control here.
Randy Radic is a Left Coast author and writer. Author of numerous true crime books written under the pen-name of John Lee Brook. Former music contributor at Huff Post.
POP⚡DUST | Read More...
RISING STAR | Dangermaker Drops 'Run' LP October 5
PREMIERE | Terry Emm Drops 'Sophia'