Fashion
The brand's very NSFW Fall/Winter 2017 collection was splashy as always, but politically-driven.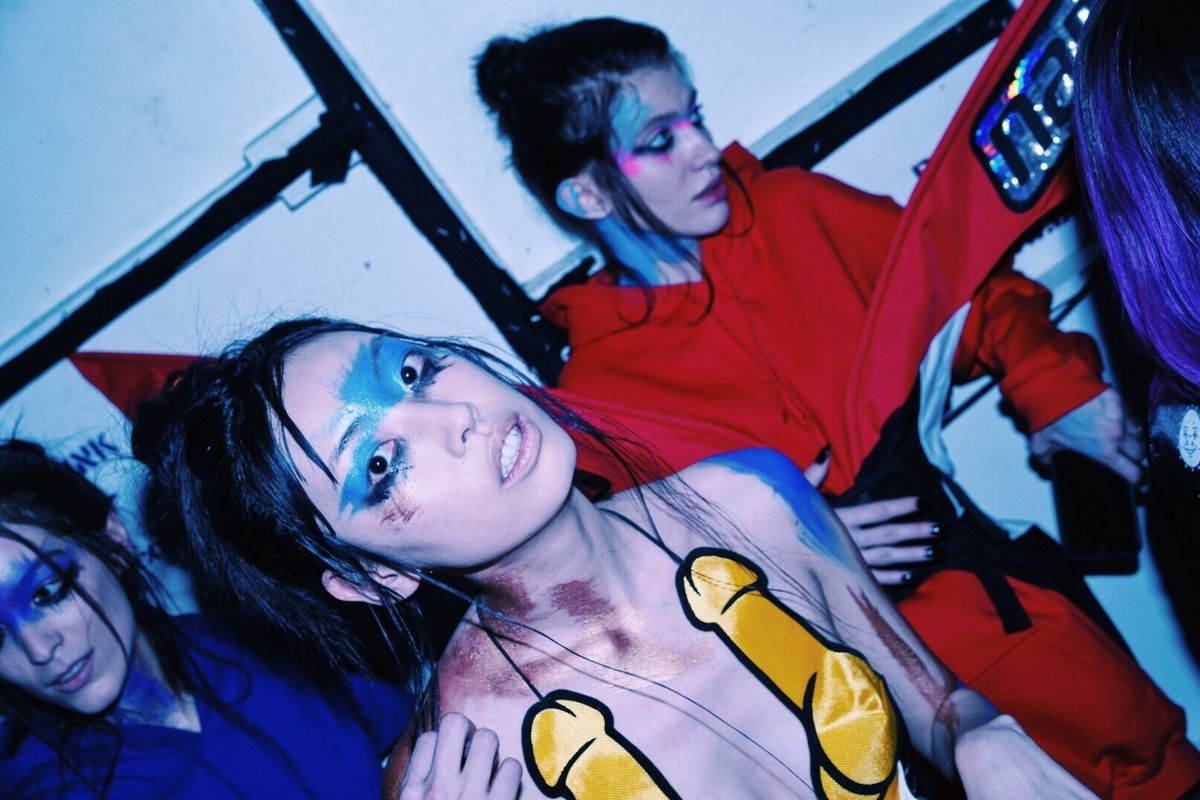 By Fee-Gloria Groenemeyer
There are plenty of brands that, in attempts to be edgy or subversive, go for an ugly-on-purpose aesthetic with heavy fabrics in drab colors intentionally overwhelming the wearer. Namilia takes a different route.
Namilia's Fall/Winter 2017 collection, which debuted February 12 at Skylight Clarkson Square, takes inspiration from "Post-Apocalyptic Rave and Techno Culture," according to the brand's statement. They weren't kidding. Many of the outfits were leotards or chaps in neon colors or checkerboard (motocross, another influence, was also prevalent in the form of flames and fonts). Models, covered in body paint, wore hair in messy, almost dirty-looking buns, as if they actually had just walked out of an EDM festival.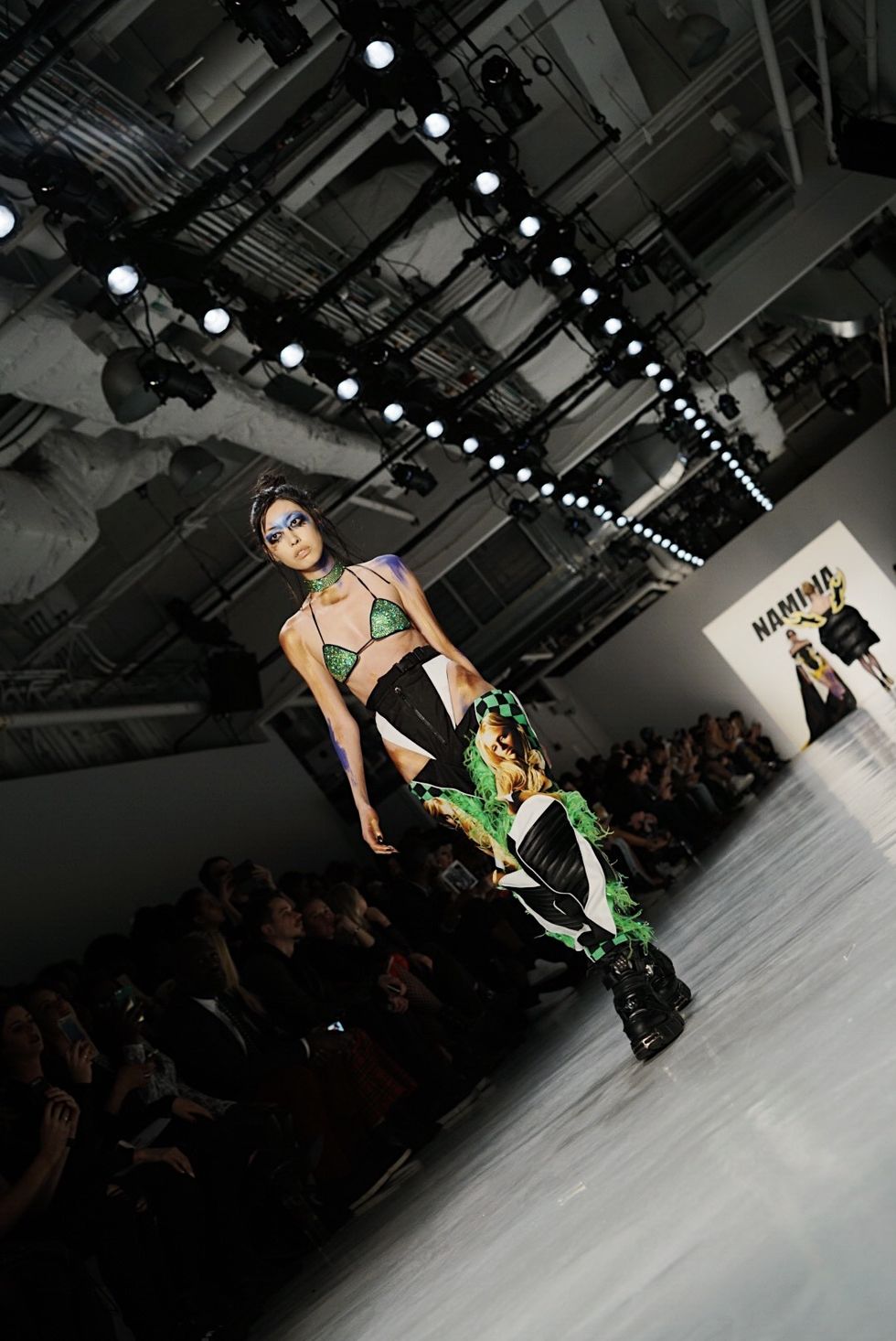 By Fee-Gloria Groenemeyer - http://feeglory.net/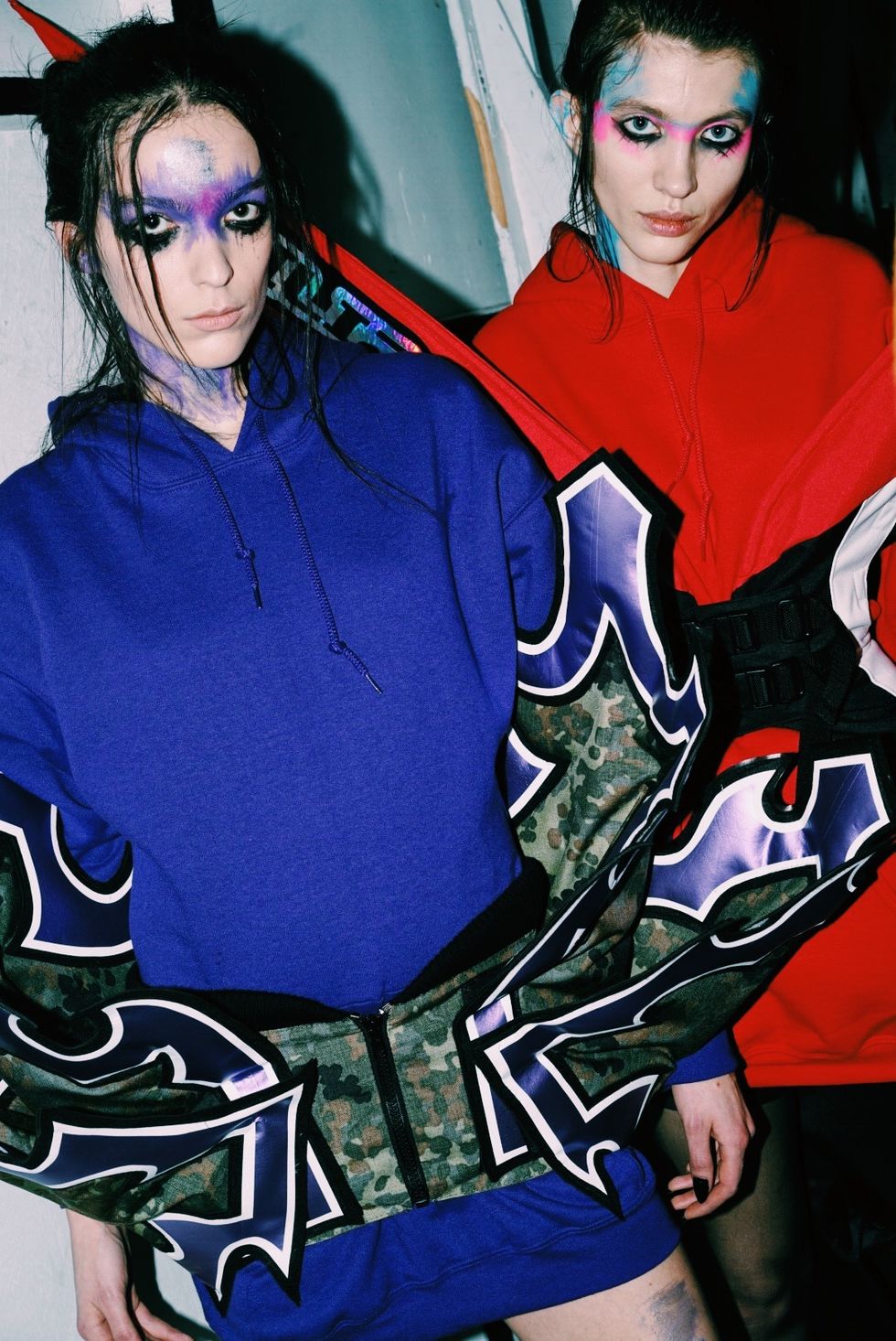 By Fee-Gloria Groenemeyer - http://feeglory.net/
One of the looks was something reminiscent of a mermaid gown, but made of a puffy silver material that resembled cooler insulation. And of course, the brand utilized their signature dick motif, especially in the form of dick-patterned embroidered mesh skirts. Dicks and flames were used equally as dimensional additions, in the form of wings or strategic cover-ups.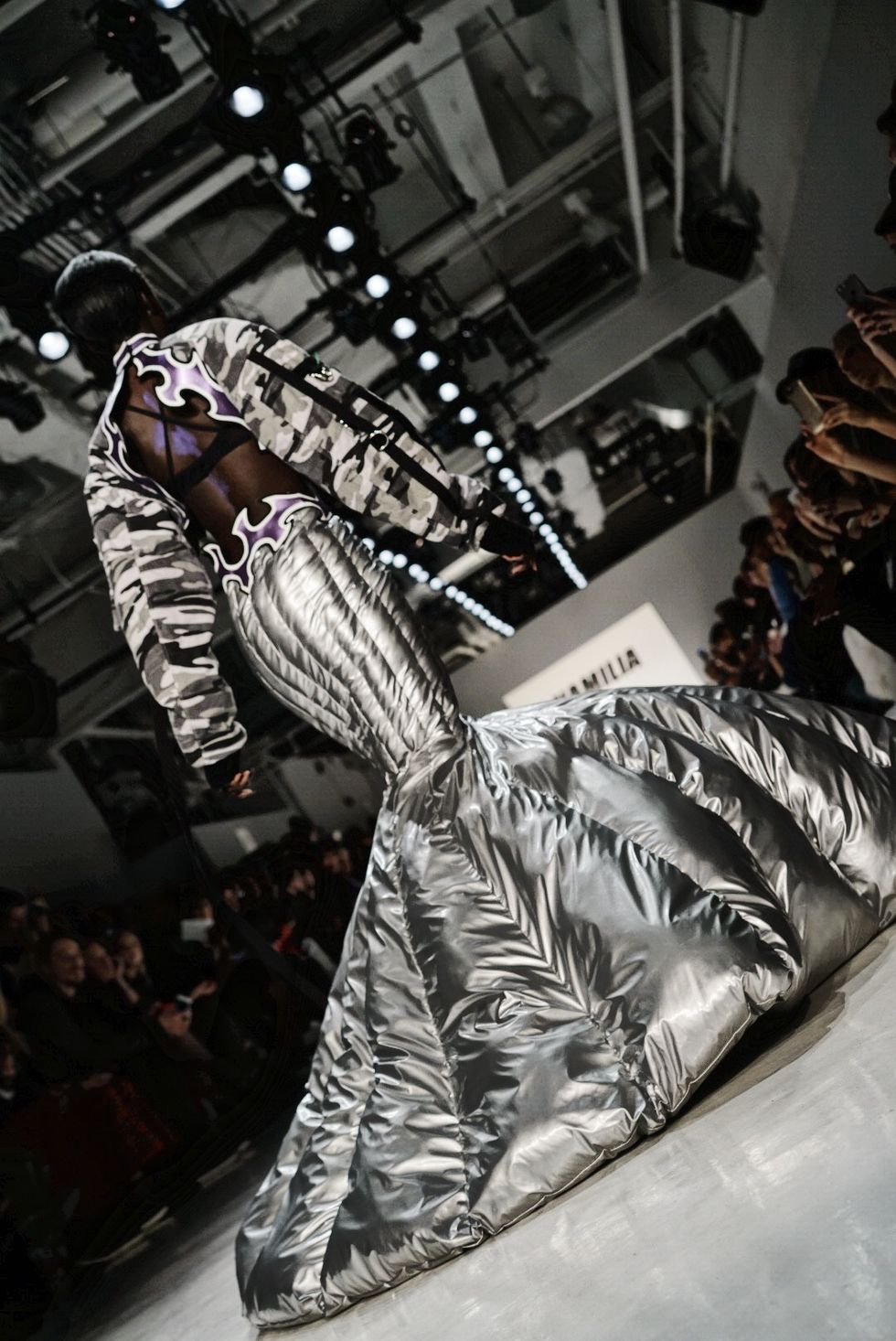 By Fee-Gloria Groenemeyer - http://feeglory.net/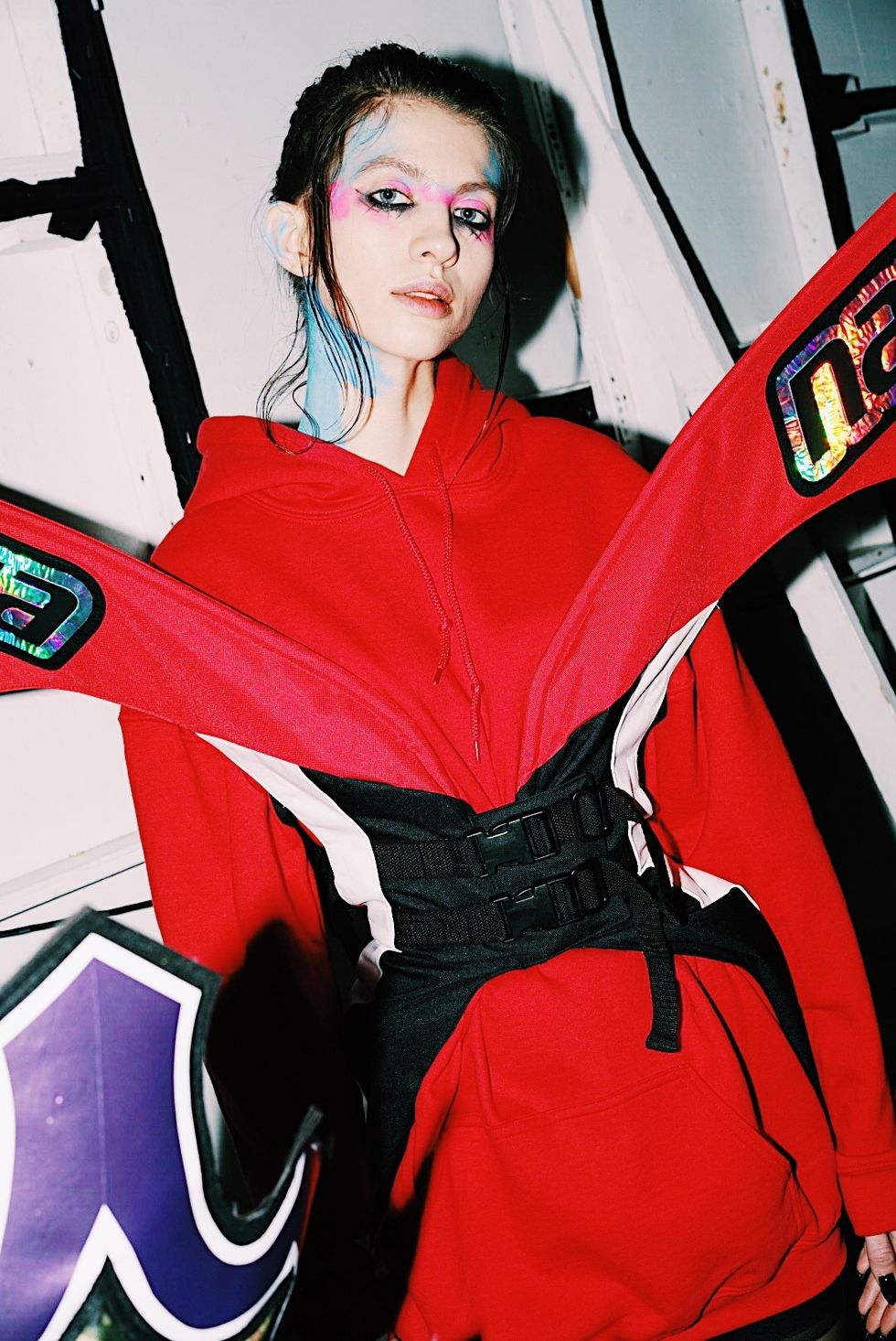 By Fee-Gloria Groenemeyer - http://feeglory.net/
But raver kid dick-covered shock value wasn't what stole the show: Namilia put the current political crisis front and center. Several garments featured the words "Join the Resistance" and "Ready For the Trump-pocalypse," leaving no ambiguity. Dressing a woman in dicks isn't necessary revolutionary on its own; going to or dressing for techno clubs isn't either. But the brand's message positions its crude imagery and raver aesthetic as weapons, and the battle is clear. The Trump administration is the public enemy, and the only proper reaction is to stand and fight.