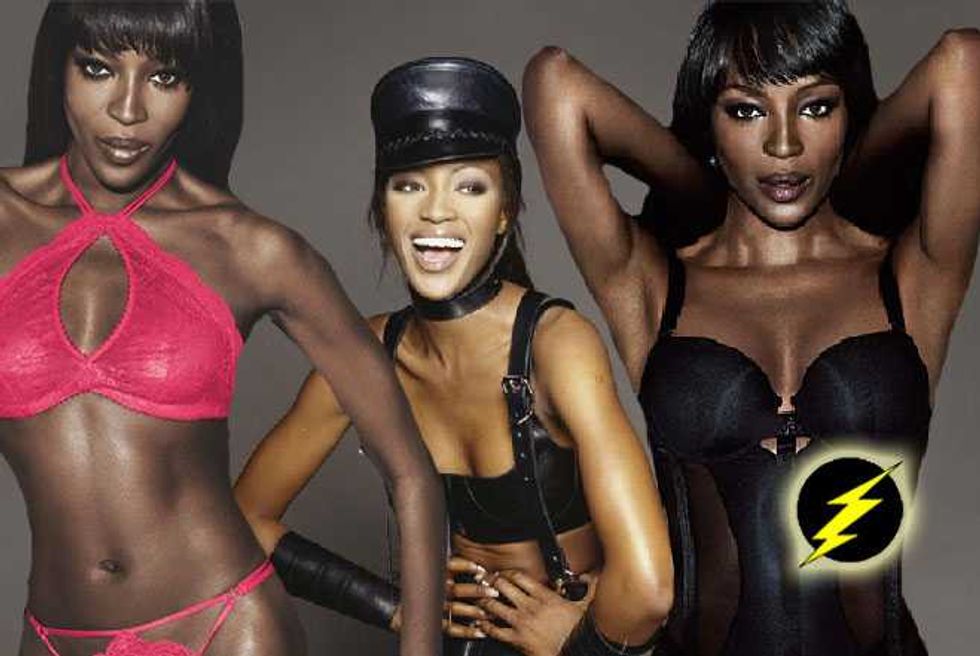 naomi campbell lingerie photos aged Show She Hasn't Aged A Day In 26 Years
The Yamamay Naomi Campbell lingerie photos show she hasn't aged a single day in 25 years—seriously, it's insane.
Some things get better with age—but, Campbell just stays the goddamn same, and when we say the same, we mean, just as jaw-droppingly stunning as the day she first strutted her God-given goods down the catwalk, when she was just an unknown teen model from Streatham, London.
Supermodels Gone Wild! Hottest And Sexiest Naked Model Shots
Case in point
Compare this photo of 20-year-old Campbell, from when she posed for Helmut Lang back in 1990—to this photo of 45-year-old Campbell from her lingerie shoot, photographed by Mario Testino.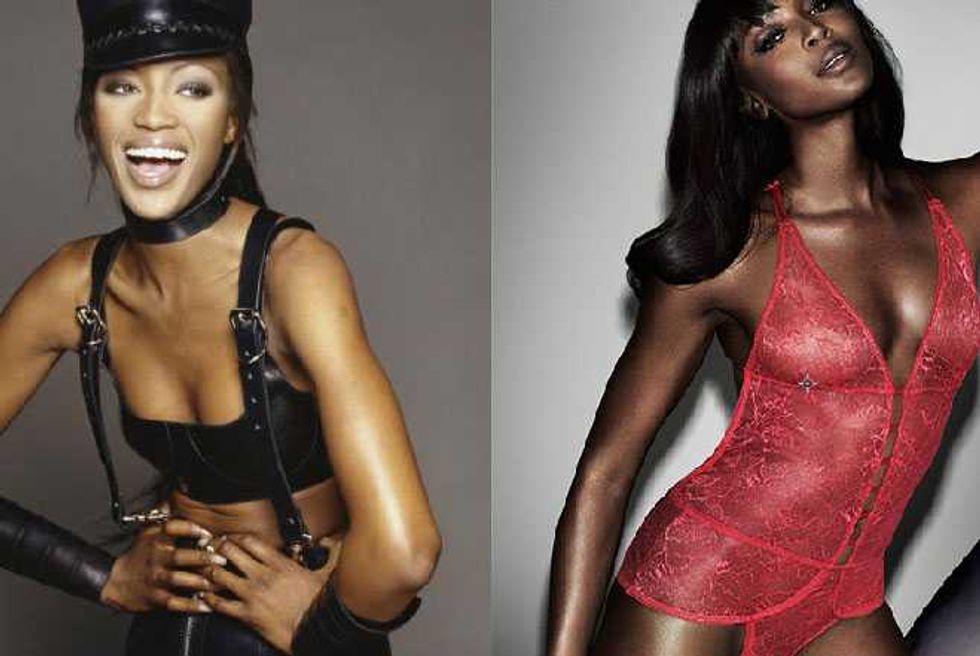 There really is no justice in this world!!!!
The World's First Transgender Modeling Agency
We can try to make ourselves feel better, by pretending the Yamamay pics are photoshopped to hell, but, c'mon now, this is Naomi friggin' Campbell—the supermodel diva O.G.—you know girlfriend hasn't got a single dimple of cellulite, or a solitary stretch mark, on even one inch of her 5'9 1/2 " frame.
The 45-year-old, who turns 46 in May, stripped down and dared to bare her bodacious bod, in absolutely fabulous lingerie, to promote her design line for the Italian innerwear company.
Model Talks Horror Of Fashion Week Extreme Diet—Pills, A Cracker, And Water
From diva to designer
Campbell's limited edition range, titled, IamNaomiCampbell, includes seven collections in total, all worked in a nocturnal color palette, including black and purple, and enriched with precious decors—each one equally super-sexy and gorgeous.
Although, it has to be said, the chances of any mere mortal looking even a tenth as hot as Campbell, in any of her lingerie, are slim to none.
France Votes To Ban Underweight Fashion Models
Because, let's face it, she may be crazy as mother-fucking hell, with four—yep, FOUR—separate convictions for assault under her supermodel belt—but daaaamnnn, there's no denying that Naomi Campbell is also beautiful as mother-fucking hell.
There's a reason she was declared "the reigning megamodel of them all."
Model Posts 'Real Life' Photos On Instagram, Loses Thousands Of Followers
For more entertainment, world, music and pop culture updates and news follow Max Page on Twitter