MUSIC
The album isn't groundbreakingly genius, but it's enjoyable.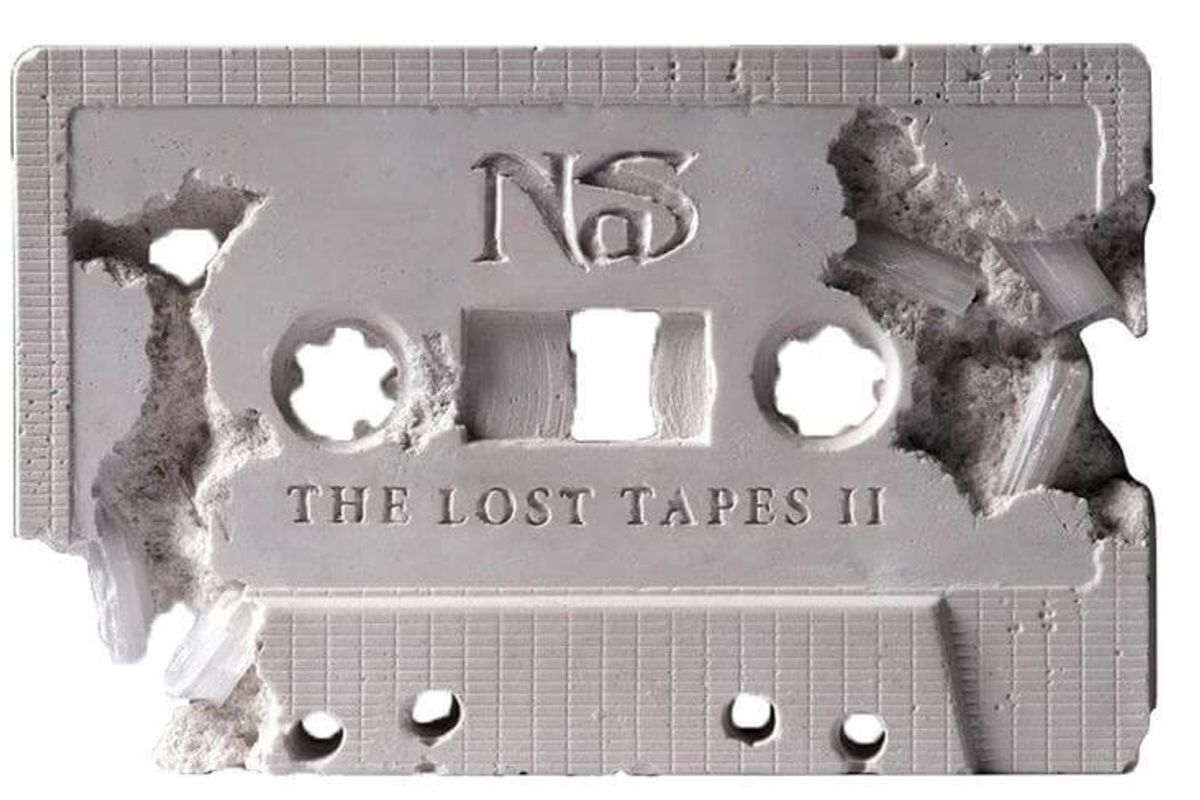 I Am Hip Hop Magazine
17 years ago, Nas released The Lost Tapes.
With next to no promotion, marketing, or hype to bolster its release, the album debuted at number 10 on the Billboard Top 200, selling over 70,000 copies in one week. Critics adored the collection, and fans fully embraced it. Many claimed it was Nas' best work since his groundbreaking debut. As the title suggests, the album was comprised of 11 songs that, for one reason or another, didn't make the final cut on his official projects. The unreleased tracks from the recording sessions of Illmatic, It Was Written, I Am…, Nastradamus, and Stillmatic (along with a few extra cuts) were gifted to the world at a time when Nas' critical acclaim had been waning.
Coming off of a streak of albums which were considered to be underwhelming, The Lost Tapes fell on eager ears. It seemed made for fans missing the raw grit of the rapper's poetic verses. Now, one year out from 2018's Kanye West-produced 7-track album, Nasir, it is Escobar season once again. The Lost Tapes 2 dropped last Friday (in the wake of Nasir's tepid critical reception) and draws from a larger breadth of music than its predecessor. Nas fans, especially those underwhelmed by Nasir's short runtime, will be happy with LT II's 16-tracks. Fans of hip-hop, in general, will also find a lot to love.
The album features a legendary roster of producers, from The Alchemist, RZA, and Pharrell Williams to Swizz Beats, Pete Rock, No I.D., and Kanye West (to name a few). The instrumentals on this second installment are impressive throughout, but that's to be expected.Solid beat selection has never been an issue for the son of the legendary jazz musician, Olu Dara. Nas has always been equipped with one of the best ears in the game and perfectly pairs any given instrumental with a unique flow and concept.

Where Nas has sometimes faltered, though, is in keeping up with himself. When critics review a new Nas album, the tendency is to be hypercritical. It's an understandable enough instinct, since Nas set the bar extremely high in the past, having released one of hip-hop's most beloved albums, Illmatic, as his debut. There is the temptation to listen to The Lost Tapes 2 and compare it directly to the original, and perhaps doing so is inevitable. But to look for the Nas of 2002 within the Nas of today is to fall prey to bitter nostalgia.
The Lost Tapes 2 is a collection of songs from a different era and should be taken for what it is: a novelty relic for Nas fans. Some songs don't have much replay value, there are moments where Nas' bars fall short of profound, and his rhymes at times are more stream of consciousness than cohesive short stories. Even so, what can we expect from an album that's a collection of tracks previously scrapped?
Perhaps, fans of artists and lovers of music need to lower their expectations for an album that was always intended to be just a fun trip down memory lane. It's a fascinating behind-the-scenes glimpse at every Nas album over the last 17 years, and it contextualizes his records in exciting ways. The Lost Tapes 2 is not The Lost Tapes, just as Nasir was not Illmatic. But if you are willing to temper your ears for the experience, this album of rarities makes for an enjoyable, nostalgic listen.
The Lost Tapes 2