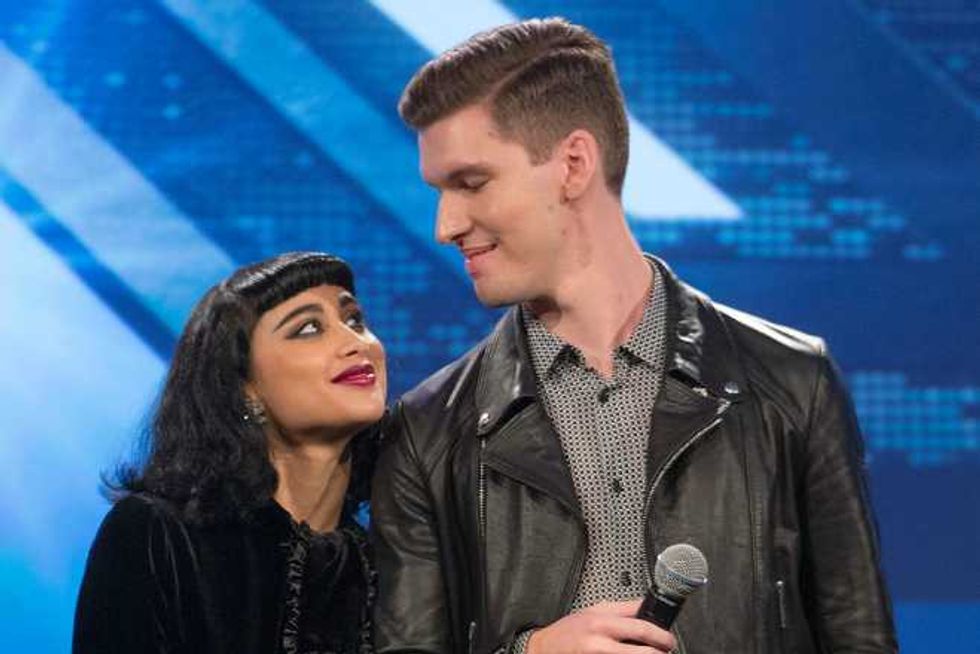 Less than 24 hours after The X Factor New Zealand judges Natalia Kills and Willy Moon broke the internet with their savage critique of contestant Joe Irvine, the couple have been fired for their "completely unacceptable" comments.
The news was confirmed today in an official statement from MediaWorks chief executive Mark Weldon.
"Last night on X Factor both Kills and Moon made comments that were completely unacceptable. While the judges on X Factor are expected to provide critiques of the performances, we will not tolerate such destructive tirades from any of the judges."

Weldon continued: "Contestants put their all into this competition and they should expect to receive feedback and criticism that is professional and constructive. We no longer have confidence that Kills and Moon are the right people to perform the role of X Factor judges and they will leave the show, effective immediately."
FremantleMedia Australia also chimed in with a statement of their own;
"We are appalled at the very poor judgement and intention shown by Natalia Kills and Willy Moon. We 100% support TV3 and MediaWorks in their decision to remove them. The X Factor does not tolerate the behavior they displayed last night."
Last night's attack isn't the first time that the married couple have found themselves in trouble since temporarily relocating to New Zealand. An Auckland woman recently accused Moon of calling her a "cunt" during an encounter in a bakery parking lot after Moon believed that she'd taken his parking space. X Factor producers issued an apology on Moon's behalf, but Moon and Natalia later took to social media to brand the woman a "lying cunt" for allegedly fabricating the incident and making it public.
Following the couple's attack on Irvine last night, fellow X Factor judges Melanie Blatt and Stan Walker slammed Kills on social media, with Blatt labelling her "a twat" while Walker called her "a bully."
There's no word yet on what Kills and Moon have planned now that they're no longer tied to The X Factor, but I have no doubt that they're loving every moment of this shitstorm they've created.