Today marks the release date of NAV's debut album NAV, coming in fresh for fans of the Toronto rapper who found themselves obsessed after his put on of a feature for Travis Scott's "Biebs In The Trap," where we first heard your boy kill the chorus and take over the speaker at your local frat party.
We here at Popdust just listened to the album, and we're ready to supply you with those necessary hot takes, so let's dive in to NAV's self-titled debut album.
First things first, just to clarify that last part, his name is NAV, and the album is also called NAV. Also, the second song on the album is called, you guessed it, "NAV." The chorus is about how he doesn't have to pay for things anymore because you know, he's NAV! Who doesn't love NAV? But enough about that NAV guy, for as we all know every good rap album is an even toss up between the rapper spitting, and the producer behind the general sound of the track, and whoever's produced this is definitely bound to blow. Really, a lot of the songs just pop in a way-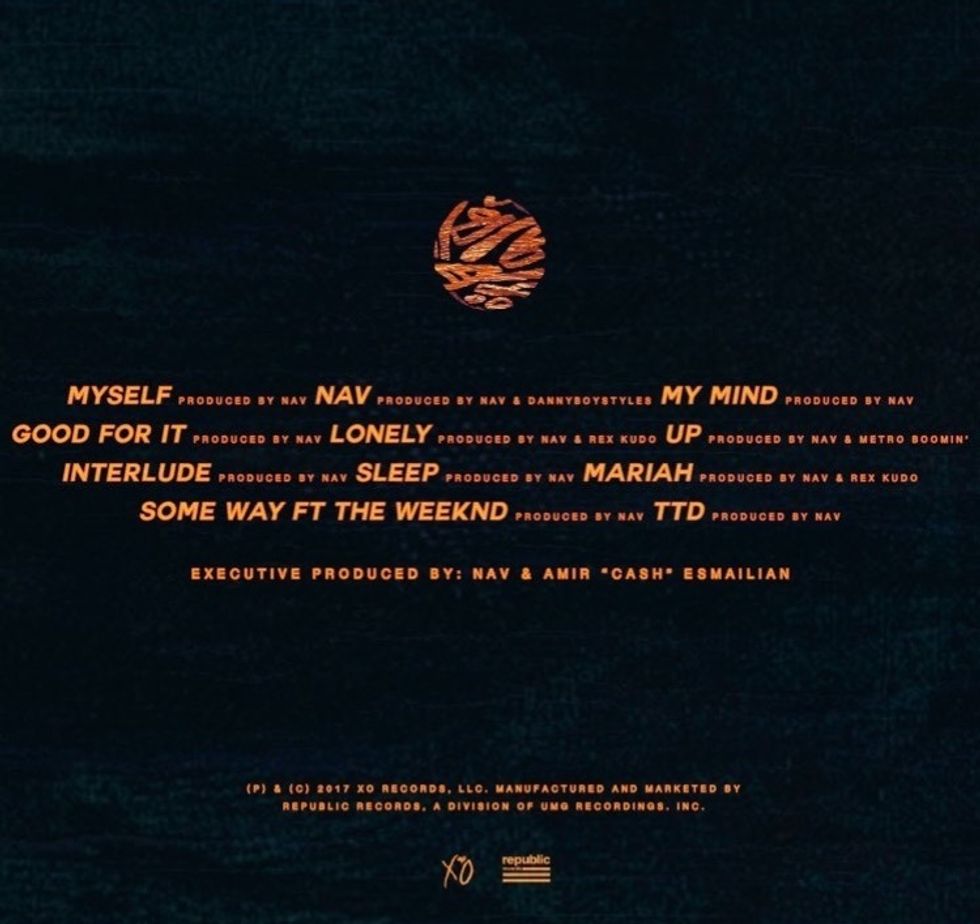 Almost every song is produced by NAV? Is this a special brand of Canadian hell? Goddamn, I can already picture the "Who's On First?"-type conversations I'm going to have requesting this music at parties. The lights are going to be too dim, the music too loud, and right after pushing through countless weird drunk people, I'm gonna have to shout over the speaker that the AUX cord guy is no doubt going to be sitting on top of.

Me: Hey (louder) HEY!
AUX Guy: Hey!
Me: ARE YOU PLAYING MUSIC?
AUX Guy: HUH? YEAH!
Me: COOL! CAN YOU PLAY NAV?
AUX Guy: WHAT? SURE! WHAT SONG?
Me: NAV!
AUX Guy: I SAID, WHAT SONG?!
Me: NAV!
AUX Guy: I F*CK WITH NAV! WHICH SONG THOUGH?
Me: PLAY NAV!
AUX Guy: YEAH, I GOTCHU. WHAT'S THE ALBUM?
Ad infinitum, gang.
That aside, album's pretty good! He's got a nice voice, and it's clear that he can jump on a beat and definitely make a poppin' hook for it in no time. Only downside is, in the other parts of songs that aren't the hook, like the verse, or the beginning, or the ending, NAV reveals himself to be a little too generic in content and writing. Most verses should either have a main idea behind them, or at least some hot lines to stick out in people's ears. NAV's doing drugs, bedding women, he's never going to be broke again. So possibly every other mainstream rap album we've heard these days? Not to knock it, obviously I wouldn't be writing this if I didn't like the album, but do not expect the formula to be greatly improved upon.
Personal favorite track so far: "Some Way" ft. The Weeknd
But let's end this review on a good note: as promised, I'm going to be giving y'all a recipe on how to make your very own NAV at home, following these 5 easy steps!
Step 1: Find a photo of DJ Khaled. Any photo will do, I'll be using this one I was able to pick up at Costco in bulk for a low, low price.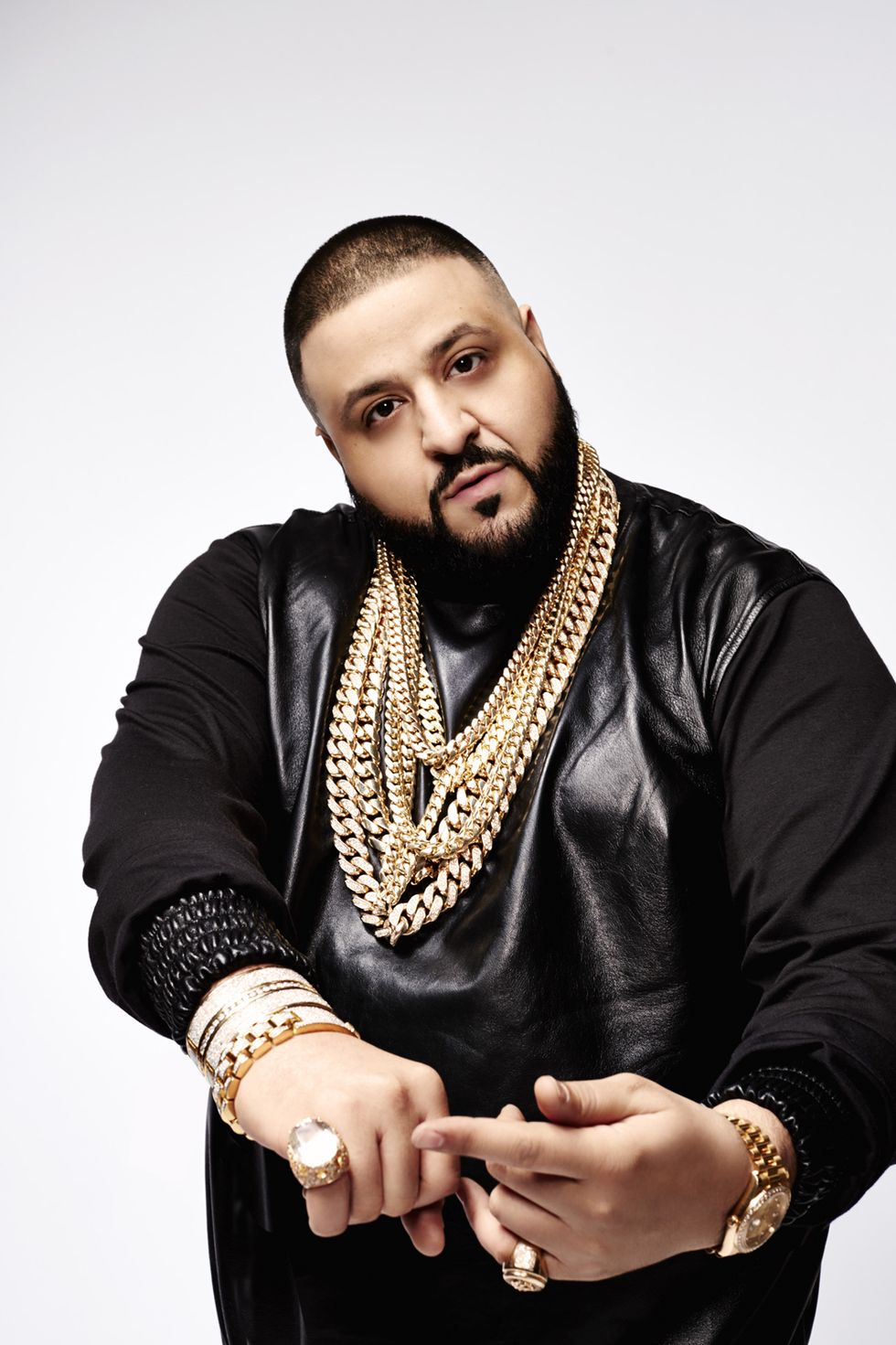 Step 2: Import that photo of DJ Khaled into Photoshop. It doesn't have to be Photoshop, any picture editing software will do, as these will be basic transformations.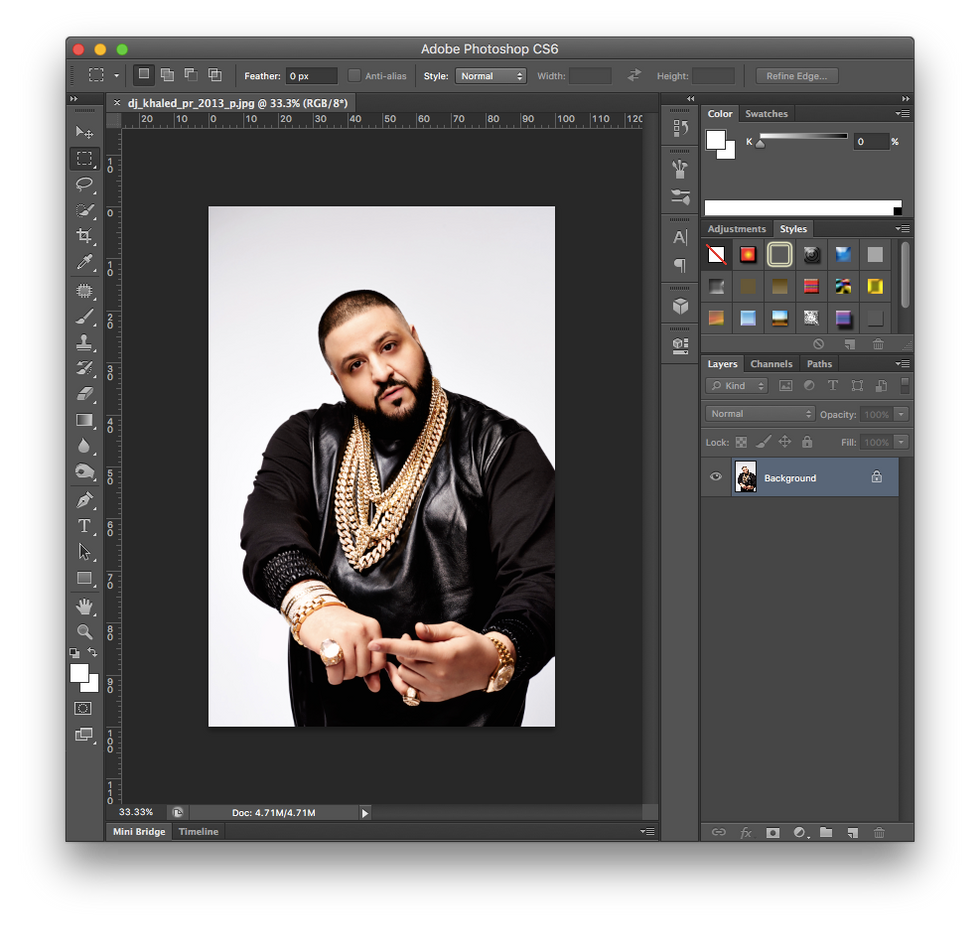 Step 3: Once you have DJ Khaled, you're going to want to transform the image (meaning change the dimensions of the photo). We're going to be making the photo slimmer by about 50% percent.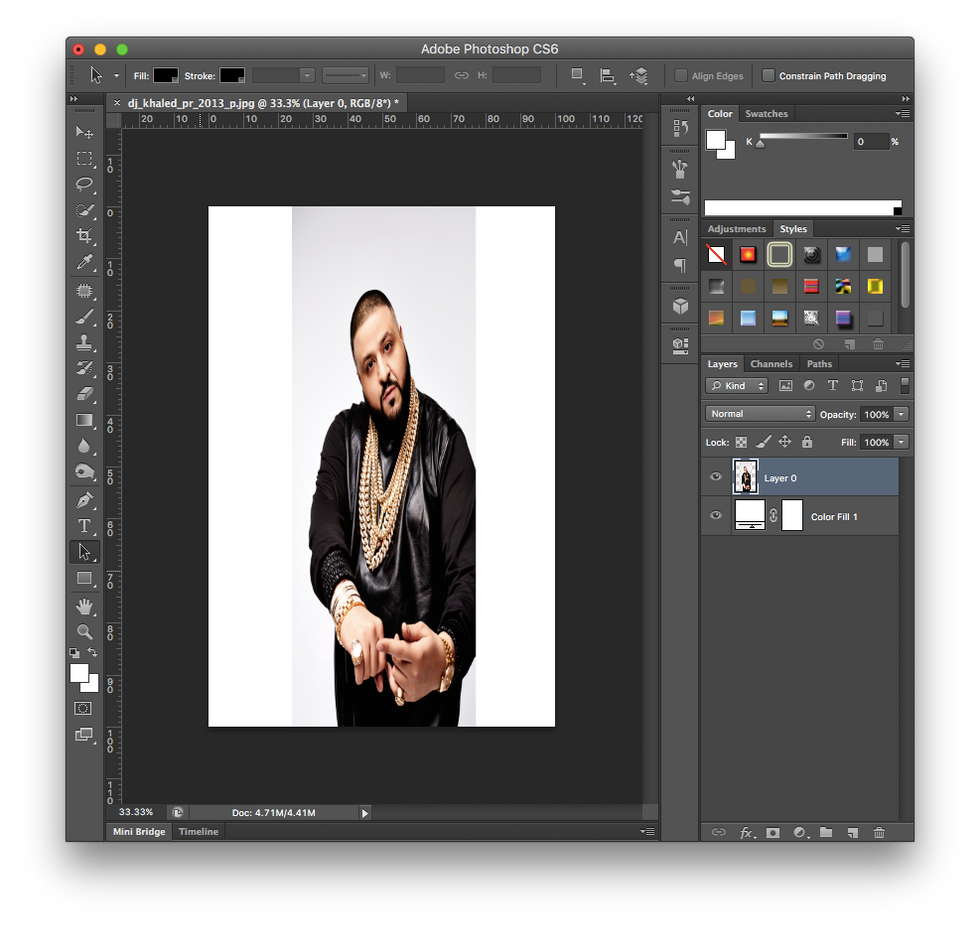 Step 4: For this next step, you're going to need a photo of the Canadian flag, importing it into the project you're working on. It doesn't matter where you put it, just plop that sucker right on there! I was able to find mine at a local pharmacy.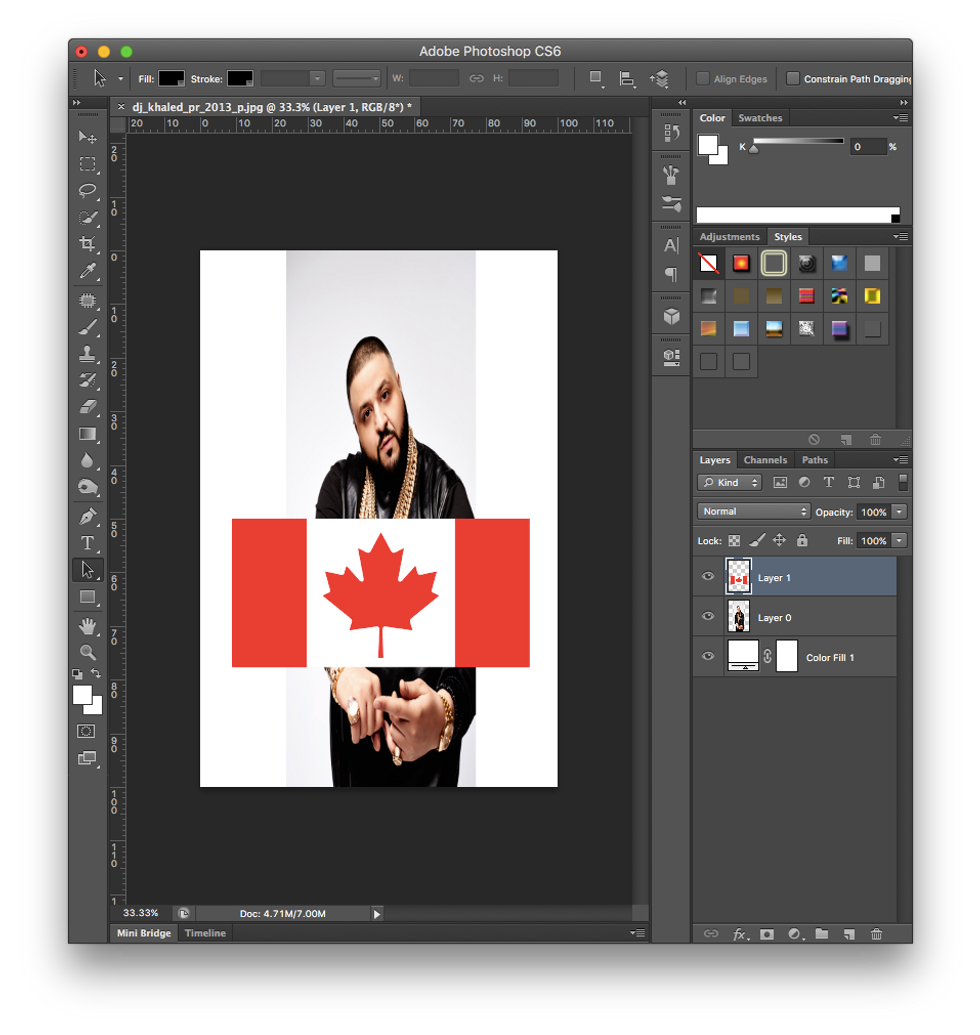 Step 5: Now that we've got a skinnier DJ Khaled in touch with his new Canadian roots, we're going to get out a medium sized saucepan, and put it on the stove over medium-low heat. Leaving our laptop in the saucepan overnight for about 9 hours, we'll be pouring eights in a liter in no time! Once you wake up in the morning, you'll be in for a sweet treat.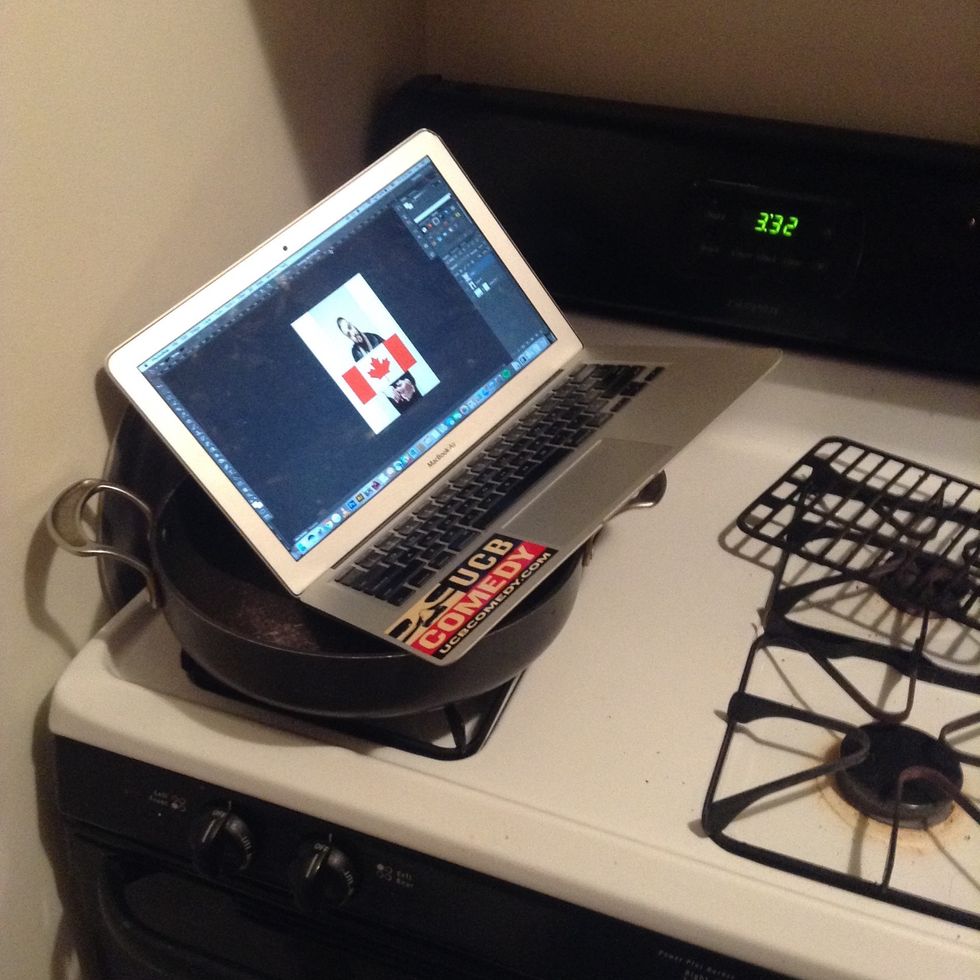 And… voila! Look at that, our very own NAV! All with these simple instructions, too!