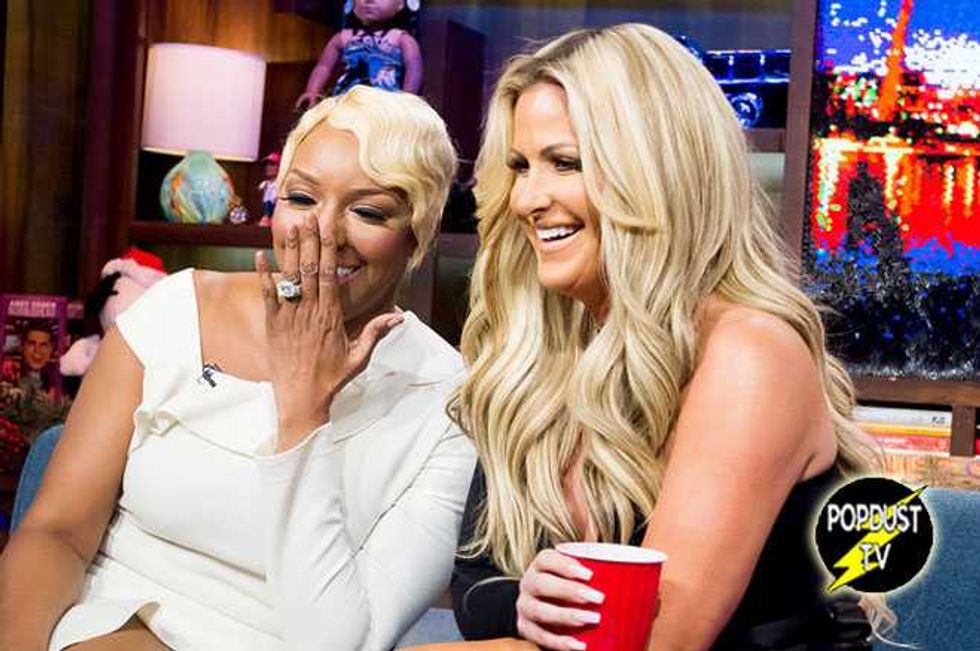 It's happening!
Bravo has announced a new show starring Nene Leakes and Kim Zolciak.
The weave tuggin' frenemies were in NYC last week to talk about their upcoming show Nene and Kim:  The Road To Riches which will follow them on their adventures as they take a road trip around the USA.
Now, you may remember, the last trip they took together, in an RV to Miami in 2011, resulted in the huge argument which put the final nail in the coffin of their onscreen friendship (NeNe accused Kim of treating her assistant Sweetie like a slave).
Don't be expecting the old fireworks though. Both Nene "I am very rich" Leakes and Kim "Can you pour some wine in my coffee cup?" Zolciak have moved on from those dirty laundry airing days. The two ladies have become considerably more media savvy since their last appearances together on Real Housewives of Atlanta in Season 5, when Kim quit the series halfway through as she really couldn't be assed with all the fighting since she was too busy producing babies at a rate of knots.
They were originally genuine friends though and have since made up behind the scenes, with Kim, and husband Kroy Biermann, attending NeNe's nuptials to ex-hubby, Greg Leakes, in 2013.
What the show does promise to deliver is the hilarious one liners from the divas and the same banter between the two of them that we saw from Season 1 of RHOA—should be good!