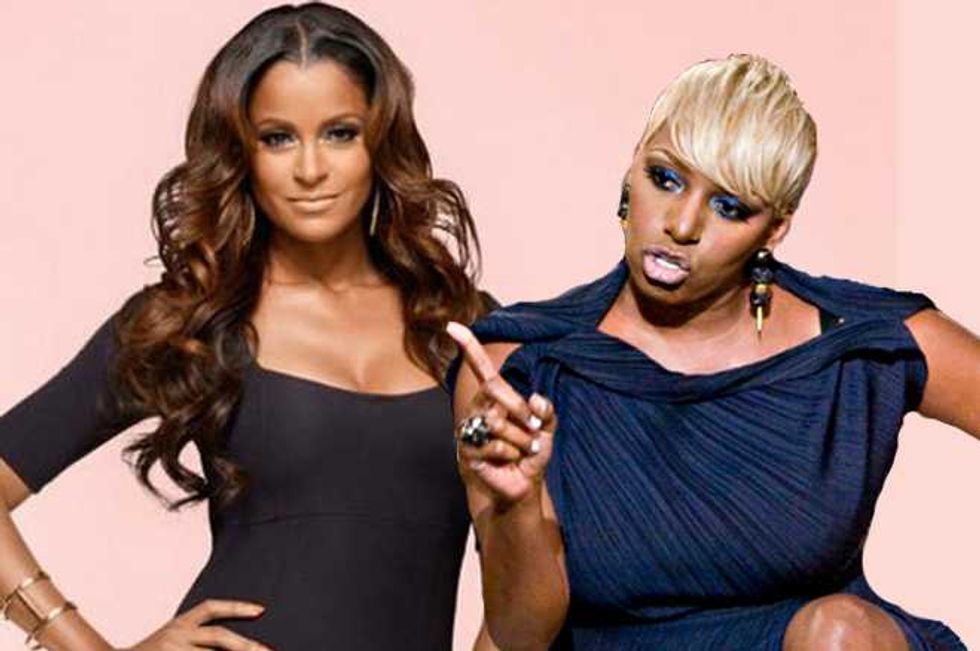 nene leakes claudia jordan half breed
NeNe Leakes has reached unimaginable new lows.
The 47-year-old managed to outdo even her own usual toxic self by calling Claudia Jordan a "half-breed" during a vicious fight on the Real Housewives of Atlanta.
NeNe Leakes Throws Major Shade At The View After Super Awkward Interview
The altercation happened in Puerto Rico on a Housewives trip, and aired on the most recent episode of the Bravo reality show.
"I've never seen women act so immature," Claudia said.
"There's nothing wrong with her…putting it on the table in front of everyone. That's not being shady. That's…discussing it like grown women, instead of being bitchy and catty."
NeNe Leakes Is Beyond Delusional and Tacky, Blasts Wendy Williams
NeNe responded by accusing Claudia of being controlled by Kenya Moore, to which Claudia responded "From the woman that is the puppet master?"
"I'm a puppet master on these jobs, though," NeNe said. "...You've been fucked by everybody in Hollywood. They done wore that out.
"What you got, this half-breed shit? That's not in Atlanta. They ain't looking for you. You're a whore, you done slept with everybody. Your clit has left your body!"
NeNe Leakes Blasts Cynthia Bailey: 'She's a Fake, Phony Sell Out'
Ok, seriously - how is NeNe still a cast member after vile, racist bullshit like this?
Oh, not to mention her previous homophobic comments? Andy Cohen, WTF?