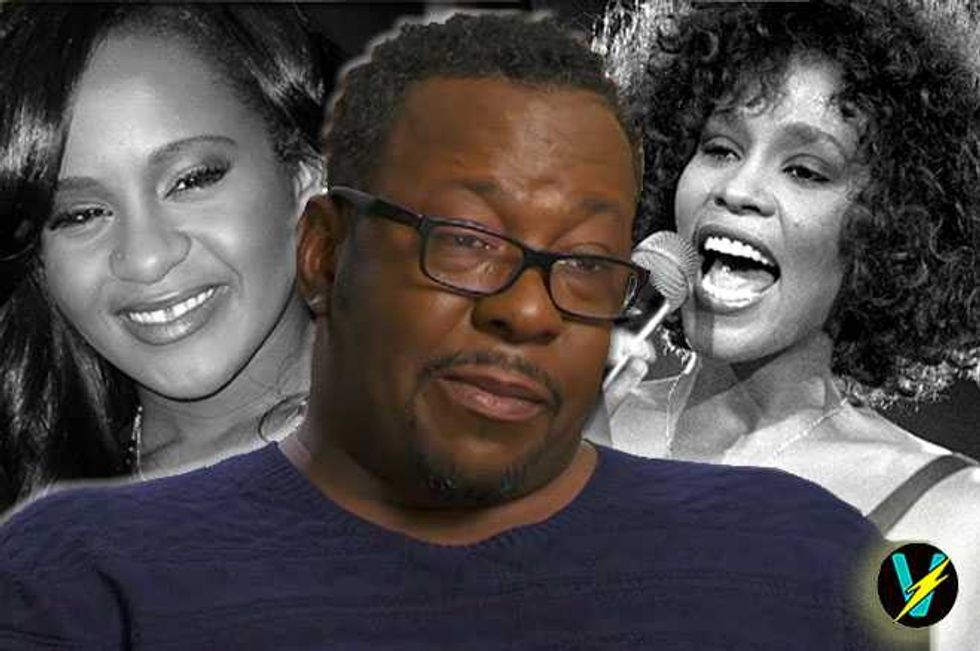 New Bobby Brown interview;
Bobby Brown is continuing to milk the deaths of his ex-wife, Whitney Houston, and his daughter, Bobbi Kristina Brown, for every last cent.
He has appeared in an interview with ABC News' Robin Roberts on 20/20 which will air tonight at 10 pm.  In it, Brown discusses his upcoming memoir Every Little Step and again denies claims that he introduced Whitney to the hard drugs that ultimately led to her death in 2012 at the age of 48.
"It wasn't me.  I take my part and I take it hard for me even being a part of it, but we all have our own minds and some of us are stronger than others."
In the book, he reveals that the couple's wedding day was the first time he saw Whitney do drugs, claiming he had sneaked a peek of his bride prior to the ceremony and saw Houston;
"...hunched over a bureau snorting a line of coke."
He alleges she offered him a line, saying she was nervous and that he refused (of course he did), and that he was shocked by what he'd seen (of course he was).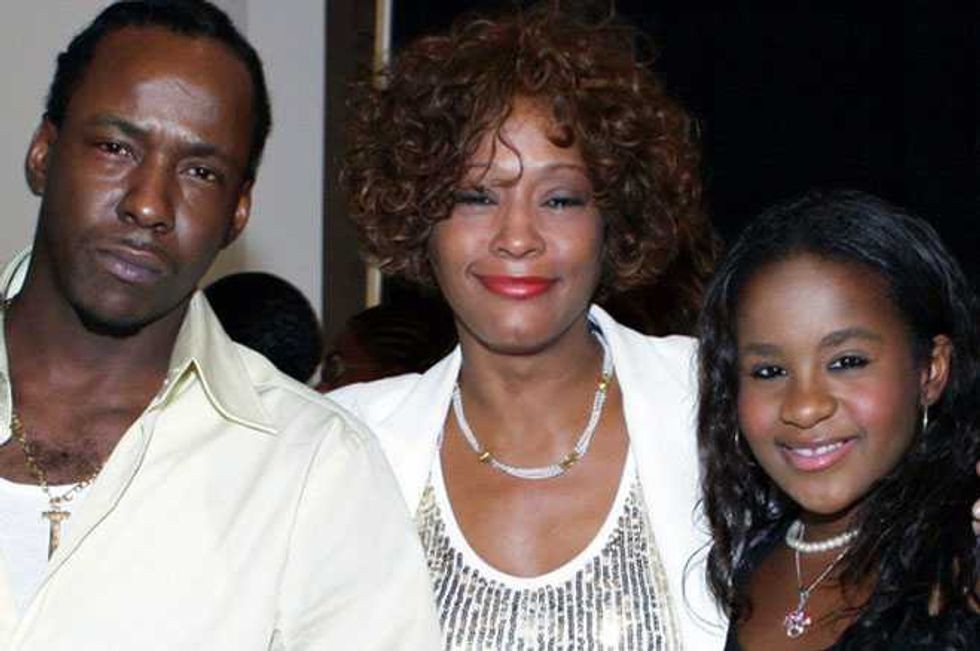 Ramping up the sympathy factor, he tearfully went on to talk about his 22 year old daughter who died last year in horribly tragic circumstances.  He lays the blame for Bobbi Kristina's death firmly at the door, once again, of Nick Gordon—he also implicates Gordon in the death of both mother and daughter.
"It's not a mystery to me.  The same thing that happened to my daughter is what happened to Whitney.  There's only one person that was around both occasions."
Robin Roberts replies;
"You won't say his name—Nick Gordon is who you're referring to."
Brown confirms;
"I won't say his name."
Presumably he doesn't want to do anything to jeopardize the $50 million wrongful death civil suit against Gordon he joined in April.
Still trying to clear his conscience, Brown claims he didn't allow Bobbi Kristina to witness him and Whitney doing drugs;
"I always made a point not to let her see me or my wife in that type of situation, in that type of feeling.  It's hard when, you know, you're doing it every day."
However he wants to paint it, Bobbi Kristina was pretty fucked. Either he's lying and she did see her parents high and doing drugs (it's very hard to believe otherwise), or, given the extent of their daily habit, they barely saw their daughter at all. Poor girl didn't stand a chance.
And so it goes on an on. Bobbi Kristina was surrounded by toxicity from day one, and her own family's constant attempts to cash in on her untimely demise is just disgusting.
It's about time they treated her memory with a little dignity.
---
Read more about Bobbi Kristina's family....
Bobby Brown Family Shooting Reality Show Chronicling Bobbi Kristina's Fight For Life
Disgusting Drama At Bobbi Kristina's Funeral
Bobbi Kristina Casket Death Photo Sold for More Than $100,000
---
New Bobby Brown interview;