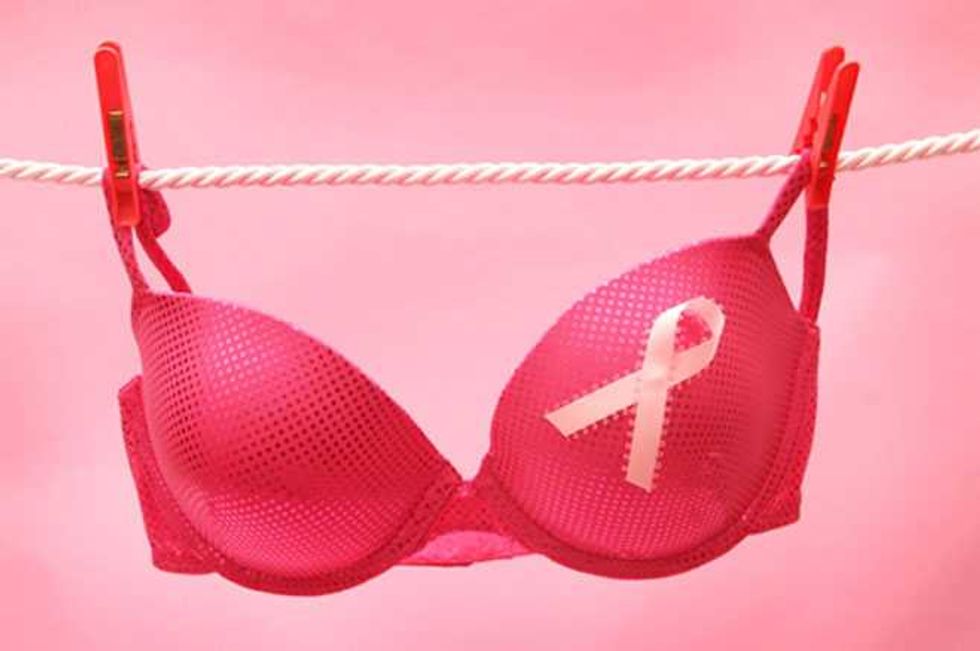 breast cancer treatment wipes out tumors
A new treatment for breast cancer has just been discovered that can wipe out tumors in just 11 days.
A trial of patients in the UK with the particularly aggressive form of breast cancer containing the HER2 protein saw "staggering" results and has been hailed as a "mind-boggling breakthrough" in the fight against the disease.
Angelina Jolie Has Her Ovaries Removed After Cancer Scare
The trial, the results of which were announced at the European Breast Cancer Conference in Amsterdam, saw women who were newly diagnosed with HER2-positive breast cancer given a combination of two existing cancer drugs—Tyverb and Herceptin. The trial was fairly small, however 87% of the patients responded to the treatment positively, in that their cancer stopped producing cells.
However, the surprising results that weren't expected, was that in 11% of cases the tumor had completely vanished, and a further 17% of the trialists' tumors had significantly shrunk to a minimal "size".  An Edinburgh University oncologist who took part in the research said;
"It was only when the pathologist was scratching around in the lab, saying '"Where is the tumor?" that it became apparent that there was no tumor."
RIP Big Ang—Mob Wives Star Dies From Cancer, Age 55
This incredible news means that women with this type of cancer—which traditionally is more likely to spread, less likely to respond to treatment and sees higher recurrence rates, can be given the drugs straight after diagnosis and before surgery and therefore may not need to undergo weeks of gruelling chemotherapy as a result.
Nigel Bundred, a professor of surgical oncology at Manchester University has tried to temper his excitement over the discovery and cautions that further, more extensive trials will need to be carried out;
"For solid tumours to disappear in 11 days is unheard of. These are mind-boggling results. We are pretty certain that we are not only getting tumour disappearance – we are getting an immune response as well. These results are so staggering that I suspect we will have to run another trial to prove that they are generalisable."
Scientists Prove That Smelling Farts Can Help Prevent Cancer
In 2015, 14% of cases of newly diagnosed breast cancer were of the HER2+ type which amounts to over 32k women in the USA meaning this potentially game changing discovery could have a massive impact on breast cancer survival rates.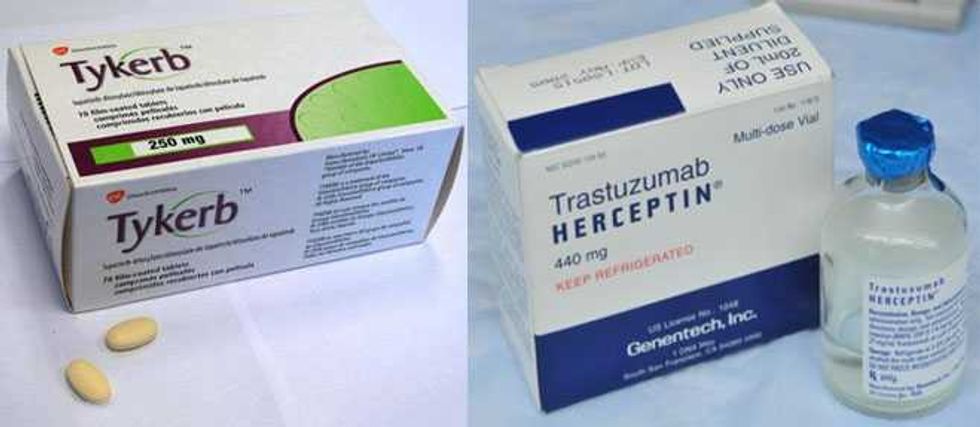 The two existing cancer drugs, which given early as a combination produced incredible results.
breast cancer treatment wipes out tumors