Frontpage Popular News
Read this insane election hacking theory before it goes viral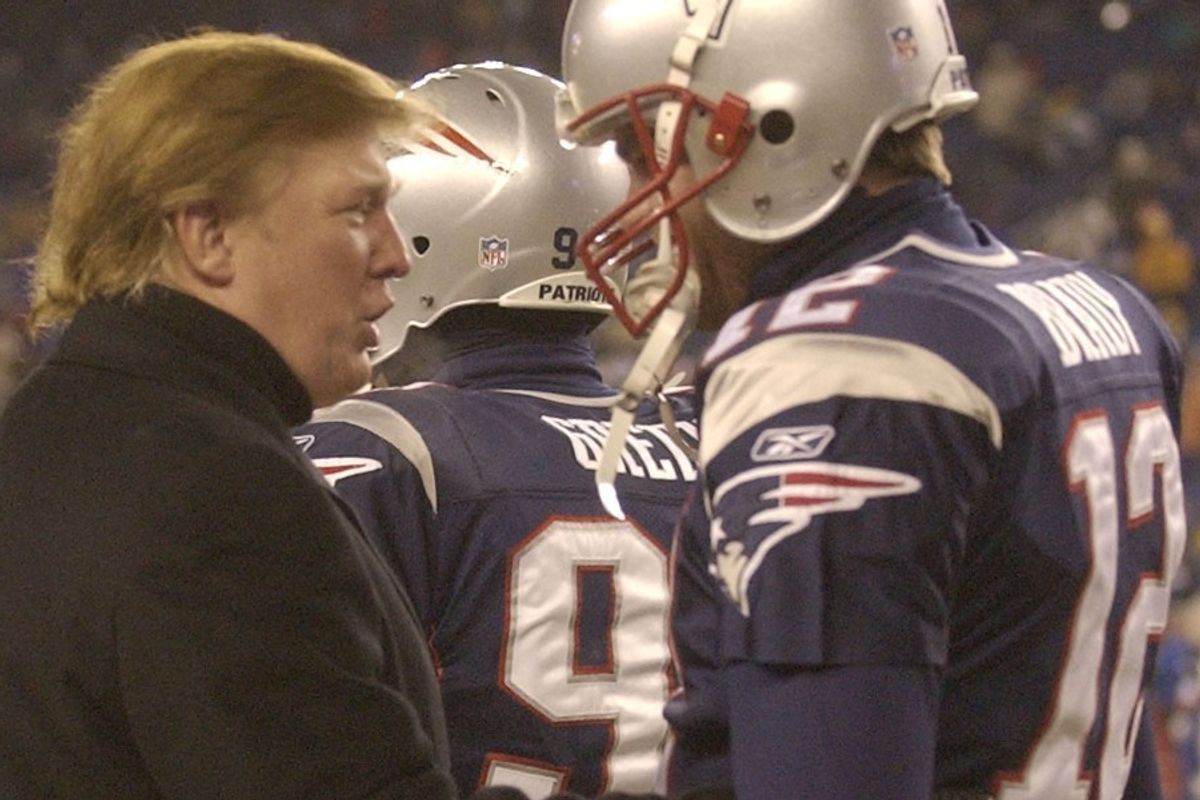 SportsPickle, a "sports satire website" that is objectively hilarious if you like sports and laughing, has broken the story on an election hacking conspiracy that nobody saw coming.
Though the actual SportsPickle site has been inactive since March of 2015, the staff has remained active on Medium and Twitter. This morning, the admin of the SportsPickle twitter dropped some major news on the world: the election hacks that allegedly made Donald Trump next in line to be POTUS were perpetrated not by Russia and Vladimir Putin, but by America's own New England Patriots.
While Gisele Bündchen denies that her husband (Pats QB Tom Brady) voted for Trump, both Brady and Patriots owner Robert Kraft backed Trump pre-election. The Patriots have also been known for gaming the NFL rulebook (see "Spygate," "Deflategate," and "Urinegate") and employing vicious Russian murderers (OK, we don't have proof that Aaron Hernandez is Russian, but his middle name is 'Josef'). Gronkowski totally sounds like the name of a Polish thug that Russia hired to foil the plans of well-meaning Americans (like the entire New York Jets defense).
Is it possible that the New England Patriots employed a hack on the 2016 presidential election?
Here's the whole insane theory from Sportspickle:
What is this, Lord of the Rings?
That's right! Bob Kraft visited the president-elect before even Kanye West.
Even in November, "AFC East race" was an oxymoron. Nobody stood a chance of beating the Patriots for the division title.
To be fair, Goodell is hated by most of the NFL.
Referred to above as "gaming the NFL rulebook."
POPDUST HAS THE GUTS. DON'T YOU FORGET IT.
Yes, @PulitzerPrize people, do what's right and give me a Pulitzer, for pasting these tweets.
Surely, there is enough evidence to impeach Trump now that he's been revealed to be in bed with as corrupt an organization as the New England Patriots.
What do you think of the New England Patriots election hacking theory? "A COMPLETE AND TOTAL FABRICATION, UTTER NONSENSE," or a viable hypothesis that may expose corruption in the US government and the National Football League? Let us know in the comments below, and stay tuned to Popdust for more insanity.