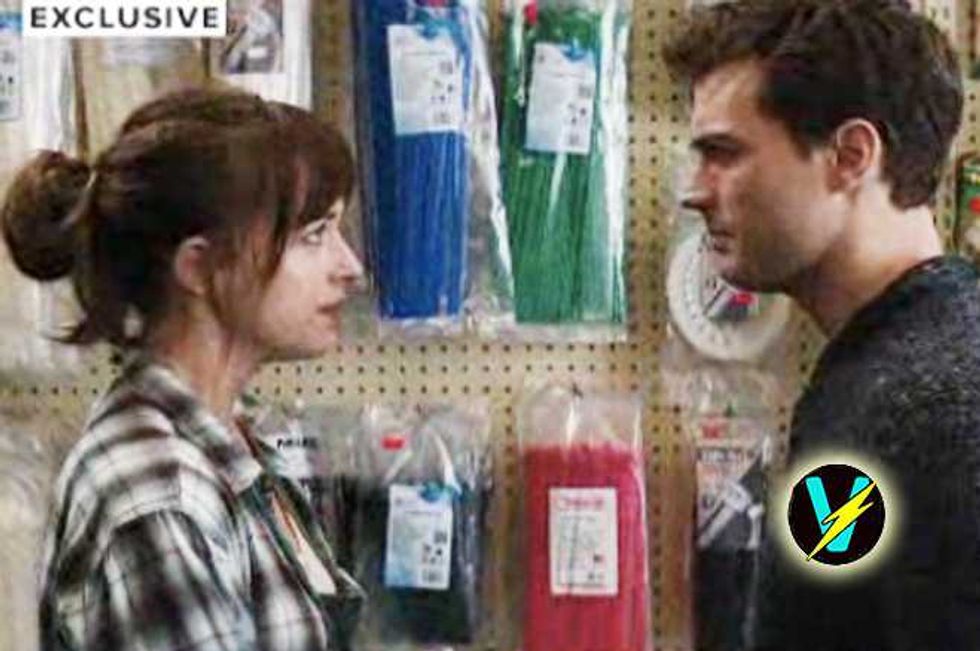 It's almost Valentine's Day which means one thing - Fifty Shades of Grey!
Yes, your middle-aged aunt's favorite lady porn is coming to the big screen in just a few weeks, and a new scene was premiered on Monday's Today show.
In it, Christian Grey (Jamie Dornan) goes shopping at a hardware store for some BDSM essentials, and Anastasia Steele (Dakota Johnson) helps him. The chemistry between them seems a lot better than previous reports indicated, but who knows. Maybe the reshoots worked!
"Are you redecorating?" Ana asks.

"No," he responds.
Ho ho ho!
Fifty Shades hits theaters on February 13!
Visit NBCNews.com for breaking news, world news, and news about the economy