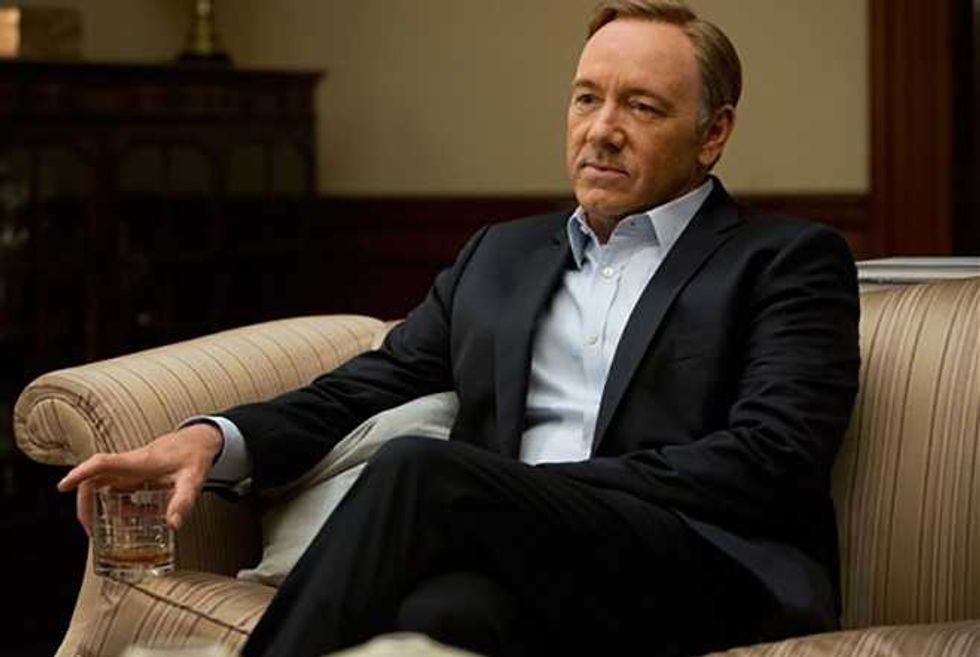 Wow..
Well, I've been trying to quit smoking since I started—when I was 12, back in 1941—but now... I'm just not so sure...
Netflix has released a trailer for the second season of the absolutely amazing (IMHO) House Of Cards—and Popdust has the video.
As evidenced below, it gives NOTHING away...I actually had to check my sound was turned up on my computer, because I thought, huh, WTF?
But, it does feature Robin Wright looking gorgeous, and dare I say it?
Yes I do...
Cool as fuck...smoking a cigarette and staring off into the distance.
Yeah, yeah, yeah, we all know.... lung cancer, strokes, aging skin, rotten teeth, blackened lungs, all that really nasty, bad stuff... but goddamn if it doesn't make me want to light up a ciggie and look all moody and stuff.
As one Jezebel commentator puts it so succinctly, "Seriously? They're just trolling us and it's wonderful."
Netflix will be delivering the entire season two of House of Cards on February 14—and if that's not the best reason ever to stay single I really don't know what is....