New Releases
It's the final single from her May 15 album, "Sorceress."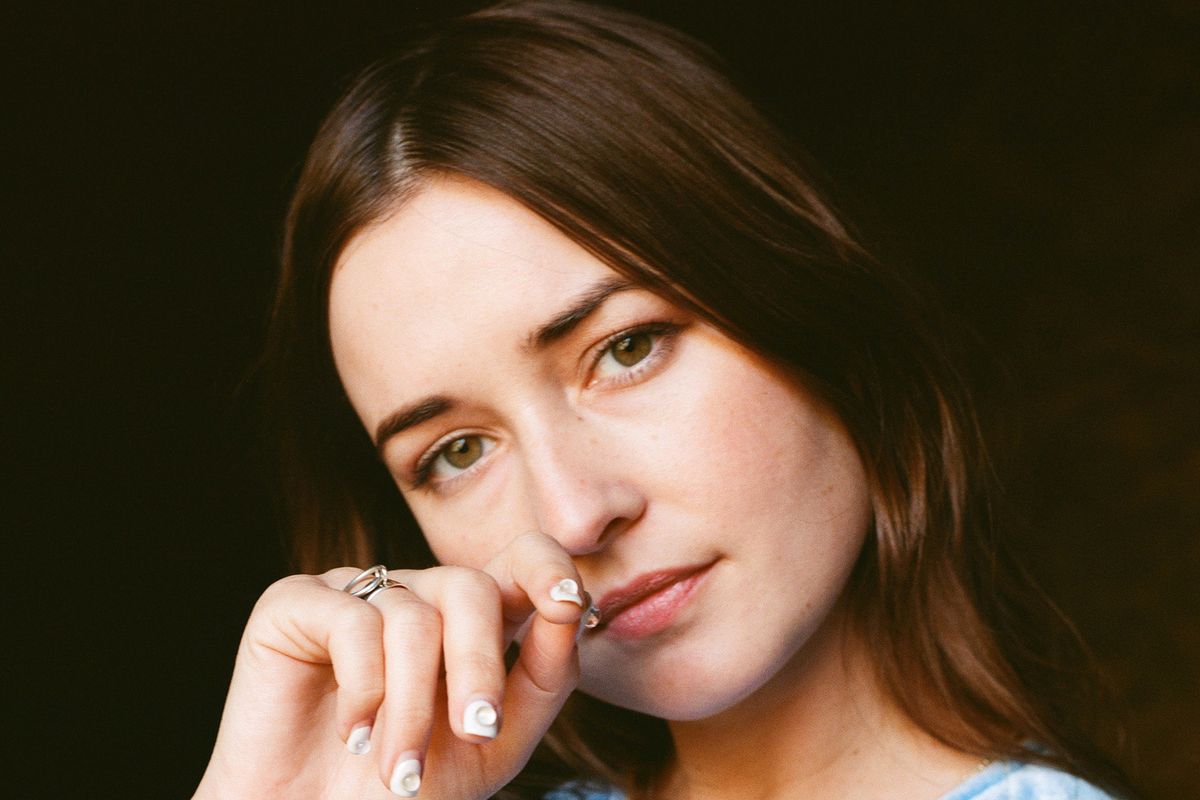 Kathryn Vetter Miller
Jess Williamson has released a playful, psychedelic new video for her single "Smoke."
The song, a light and vibrant rock-country tune, is the latest single from Williamson's forthcoming album, Sorceress, which comes out May 15th via Mexican Summer. It follows two videos for the songs "Infinite Scroll" and "Wind On Tin."
---
The "Smoke" video was filmed on Williamson's iPhone, in her home—a bohemian lofted apartment that's probably a lot more stylish than most of our quarantine abodes. Despite the uncanny beauty, the video embodies the claustrophobic experiences many of us are having during quarantine (at least those of us lucky enough to be able to stay in our homes). Its primary protagonist is a stack of incense, which burns throughout the video and eventually turns into animated dancing mushrooms, a sequence that's as trippy and lovely as it sounds.
"The video speaks to the stir-craziness we're all feeling in quarantine, and it very much emerged from that space," reads the song's press release. "Working with what she had on hand, Williamson put on a funny outfit she found in her closet, grabbed her phone, danced around with incense, and lost her mind a little bit."
For all of us going a little crazy at home, I made a Quar music video on my iPhone. Out Thursday 💨 https://t.co/OZiOqiHBpK

— Jess Williamson (@Jess Williamson) 1588012948.0
As we're all losing our minds at least a little bit nowadays, it's comforting to see that experience spun into such a wistful and fantastical piece of art. What if this were all a bad trip? the colorful mushrooms seem to ask. What if it was all an illusion created by a spun-out home videographer? It's all possible in the magical realm that animator Alex Tults creates with his illustrations, and in the sonic universe that Williamson creates with her music.

Thematically, the song isn't quite as light as its visual component implies. "This song is about a codependent relationship. It's told from the perspective of the person who keeps giving and giving, and, on some level, they like it," Williamson said.
In the song as in the video, home (or a person who feels like home) is a source of both comfort and intense claustrophobia. That will probably also be relatable to anyone who's been quarantining with their loved ones, or with themselves. At least we have great art to take us to other dimensions, right?
Pre-order Sorceress here, follow Jess on Twitter, Instagram, and Facebook, and watch the videos here:
Jess Williamson - Smoke (Official Video) www.youtube.com
Jess Williamson - Infinite Scroll (Official Video) www.youtube.com
Jess Williamson - Wind on Tin (Official Video) www.youtube.com