MUSIC
The newest single by the exciting Chicago rapper muffles his talent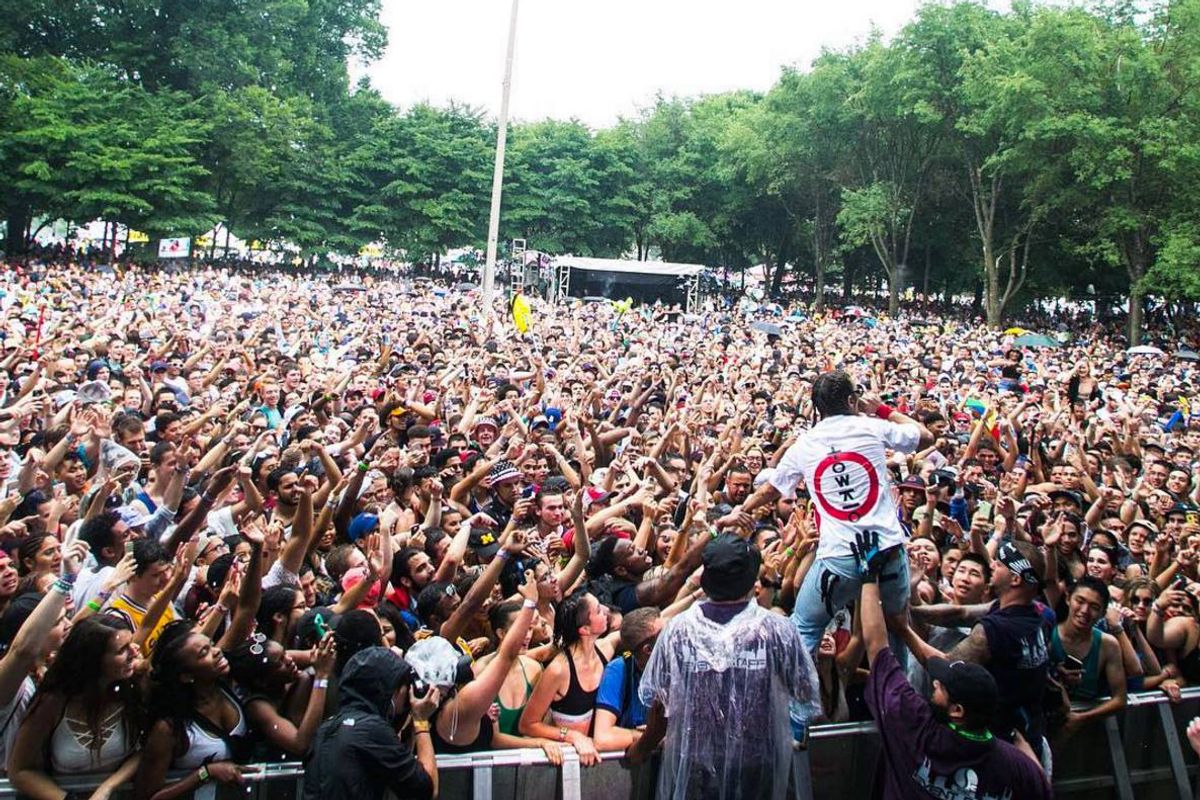 Towkio has proven that he has huge potential but "Swim" is a safe single that follows the sound of others.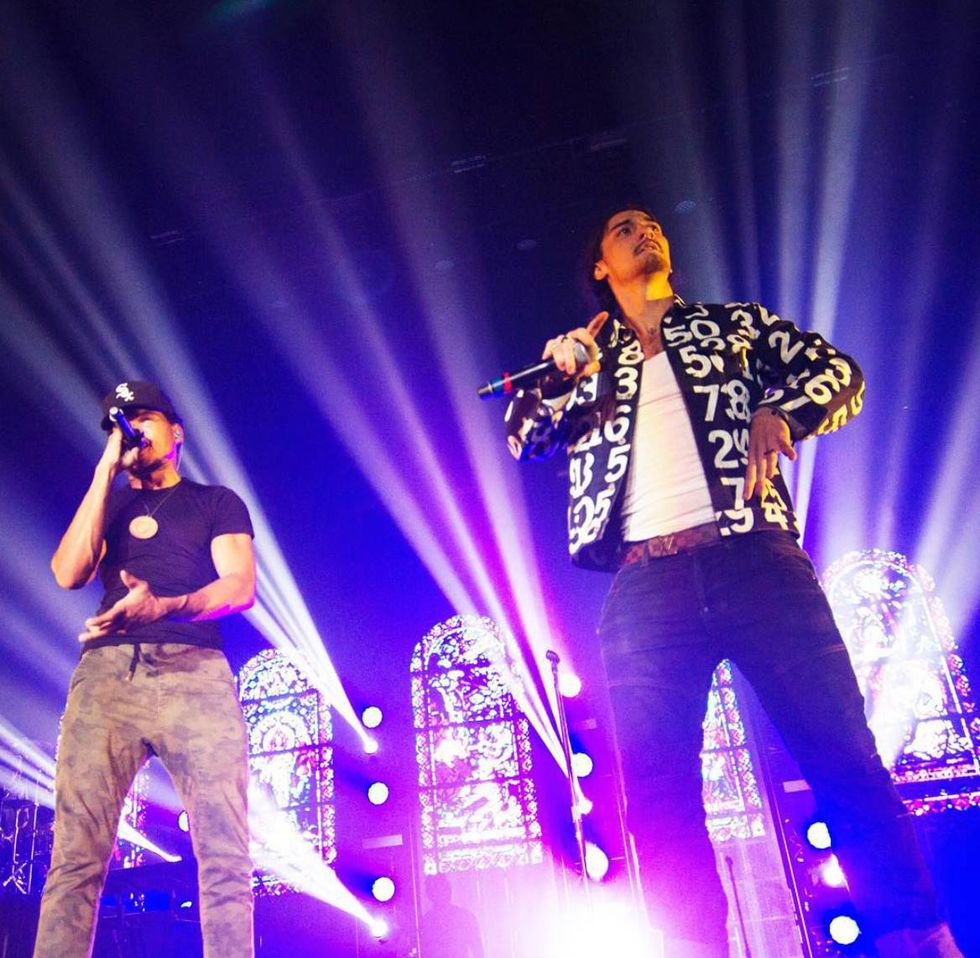 Chance and Towkio (Facebook)
Towkio comes from Chicago's SaveMoney group—with the likes of Chance the Rapper and Vic Mensa—and with a couple of new singles he's trying to find his own way to the heights that they've reached. After a self-released debut mixtape, .WAV Theory, and a collection of singles and features, Towkio is on his way to releasing a new LP: World Wide .WAV. He's already broken through with tracks like "Heaven Only Knows" and "Drift" but his latest single, "Swim," plays it safe. It's the closest thing to Chance's sound since Towkio's feature on Chance's own Juke Jam," and that's the wrong move.

Towkio (Preston Oshita) sounds a little uncertain on his first lines until the church organ backs him up and carries him through the first verse. He finds the rhythm but not all of the words yet, with some forced lines that try to be clever: "Said the Earth controls the moon so we control the wave"—not sure if that's true.
The choir-singers kick in after the verse and suddenly it's a Chance song (just compare it to Chance's latest track). The chorus isn't bad at all—but it's so similar that you can't help but notice. "Heaven Only Knows" admits Chance's influence with a feature by the Coloring Book indie hero (who wins that song with his verse) and does it well. But there's following the new trend of gospel hip hop—Chance, Kanye, DJ Khaled—and then there's imitating it.
It's the second verse that redeems the song with upbeat bass and a new burst of energy. The lines are tighter and better-written: "I can see everything coming to me / like oh my goodness / I see world tours, fast cars and big bootys / But I'm just focused on my contribution, my contribution / And if I die tonight just promise me that you'll listen to it." That's the flow he's capable of and it's missing from most of the track.
The organ is still there backed by a beat and that locks it all together. The chorus sounds better with the energy of the beat, too, and the song's first half would glide better with it there.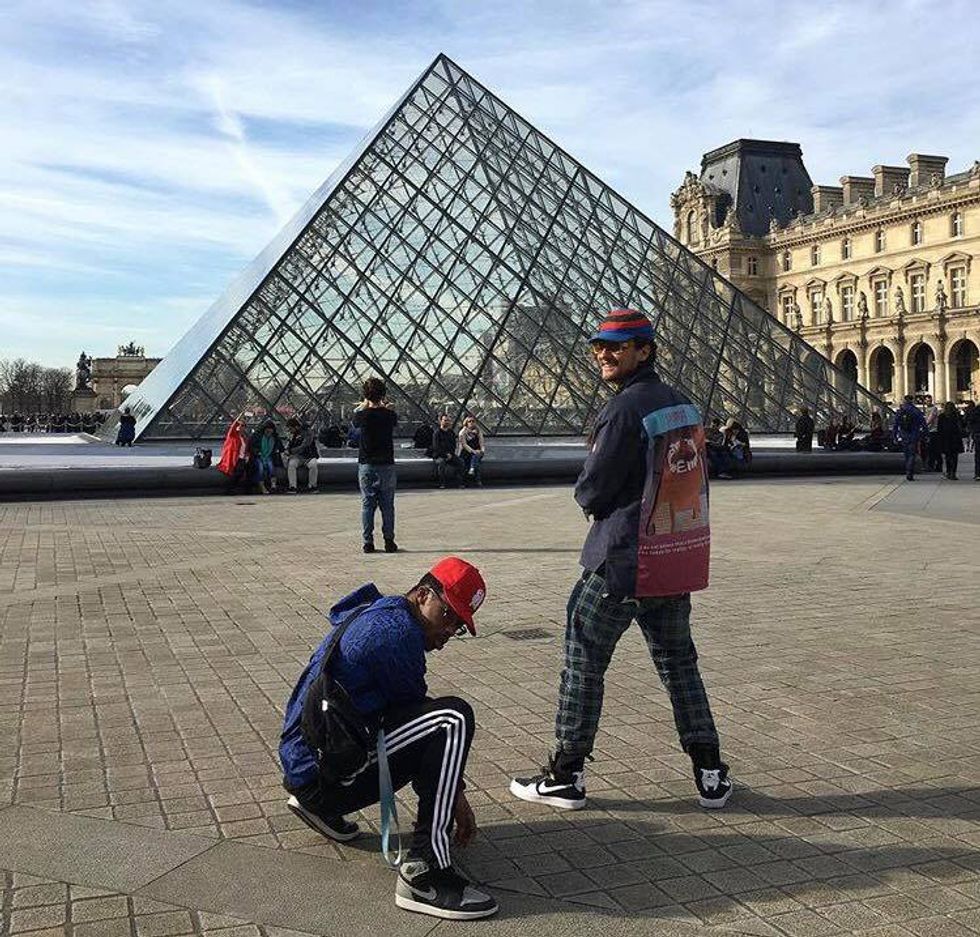 Towkio in Paris (Facebook)
"Drift," a single from earlier this year, is a totally different style of hip hop, without a hint of the Chance-church influence. The drums are fast and the lyrics sound like they're from a different rapper if you listen to "Swim" first. "I don't know them, you know I will not pretend / My only friend the ATM . . . Just a kid, at my cousin crib like the Fresh Prince / Wrist in the pot, eatin' ramen like it's Ruth Chris." The lyrics are denser with rhymes in every line over a solid rhythm that drives along with the wild beat. Between the back-and-forth with the background singers and the sound effects in the verses, "Drift" sounds like a party and, next to it, "Swim" struggles to keep up.
World Wide .WAV is set to drop this month and you can hear another single off of it, "Hot Sh*t," right now. After two EPs and a mixtape, Towkio's debut album (recorded with Rick Rubin) is going to show off his decision on the future of his sound. He has a chance to take his gospel influences further and find a place in the current evolution of hip hop. This writer's hoping for more like "Drift," where the lyrics don't lean on the music and the music doesn't lean on everyone else.
Listen to "Swim" on Apple Music and Spotify.
---
Tom Twardzik is a writer covering music, film, TV and gaming for Popdust. He also contributes travel writing to Journiest and financial tips to Paypath. Read more on his page and follow on Twitter.
---
POP⚡ DUST | Read More…

REVIEW | Wolf Alice deliver the best rock album of the year with 'Visions of a Life'
REVIEW | Vince Staples writes soul on the subs on newest LP 'BIG FISH THEORY'
'1984' brings bleak terror to Broadway
---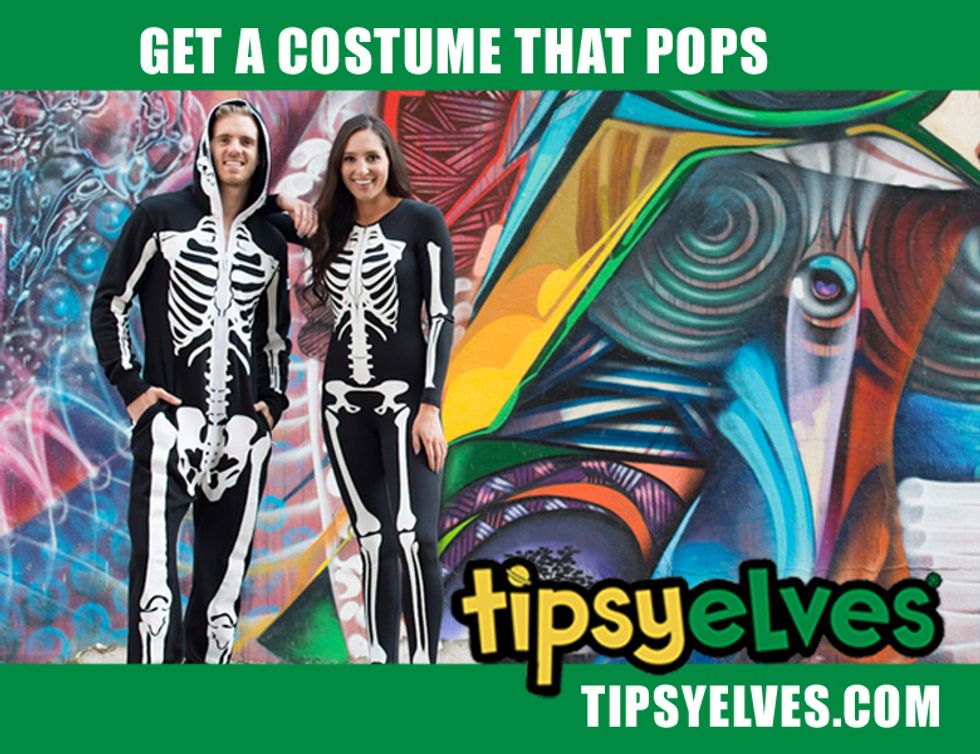 Get Ready for Halloween!! Find Your Costumes at TIPSY ELVES!